Li named Coca-Cola Scholar
Millions of people around the world enjoy bottles of Coca-Cola every day. However, senior Mary Li's Coke tastes just a little bit sweeter. This past March, Li was named a Coca-Cola Scholar, a prestigious distinction awarded to only 150 high school seniors each year. Along with a $20,000 scholarship, Li received an all-expenses paid trip to Coca-Cola headquarters in Atlanta, GA.
"I found [The Coca Cola Scholars] program two days before the deadline, I didn't really think much of it. It was an online form that basically asked you to fill out your resume and describe your extracurricular activities," Li said. 
It is easy to see how Li stood out to the selection committee. Her resume is expansive, with a variety of unique experiences under her belt. She is a three year All-State participant, an avid volunteer at the University of Iowa Patient's Library, as well as an active member of The Grapevine and Student Senate. However, Li's summer activities are what really makes her stand out. "Last summer, I worked with the Lifeline Express Train in China. I assisted doctors in providing free cataract surgeries to patients all over the country."
"
Last summer, I worked with the Lifeline Express Train in China. I assisted doctors in providing free cataract surgeries to patients all over the country"
— Mary Li '15
Out of the 84,000 students who filled out the initial application, only 2,200 were selected to move on to the semi-finalist stage.
"After I made it past the first round, I started to pay more attention to it. I wrote 5 essays and sent in my transcript during winter break. The essays were generally about leadership and how I implement service in my community. "
In late January, Li learned that she had been named one of the 250 regional finalists. This final round included a Skype interview with a Coca-Cola representative, an alumni of the scholars program, as well as a Coke employee. Just two days after her interview, Li received the unexpected news.
"I was sitting in my Biotechnology class on my computer, and I got an email stating that my application had been updated. Since my interview had only been a couple of days ago, I did not expect it to be the results. I was so happy when I found out, I kept closing and reopening my laptop."
Soon, Li was on a plane to Atlanta for a weekend-long leadership conference with the rest of the 2016 scholars.
"I went to a lot of speeches on how to be a better leader. We developed mission statements and visited the Civil Rights Museum, which happened to [correlate] well with what we were doing in my AP Government class."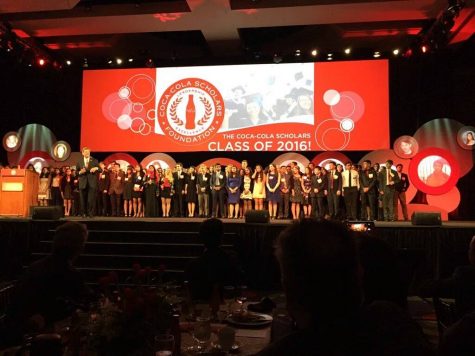 Li and her fellow scholars also volunteered at Parklane Elementary, a school located in rural East Point, GA where 100% of the student body is on free or reduced lunch. While at the school, Li painted sidewalks and assembled and decorated bags with learning materials. However while volunteering, several of Li's fellow scholars noticed something atypical of an elementary school.
"We noticed that a lot of the bathrooms did not have soap or soap dispensers, so a bunch of the kids started Starts With Soap, a nonprofit aiming to provide soap to struggling schools like Parklane." 
Within hours, Starts With Soap had a Facebook and Twitter page (@startswithsoap), as well as a GoFundMe, which has raised $200 thus far.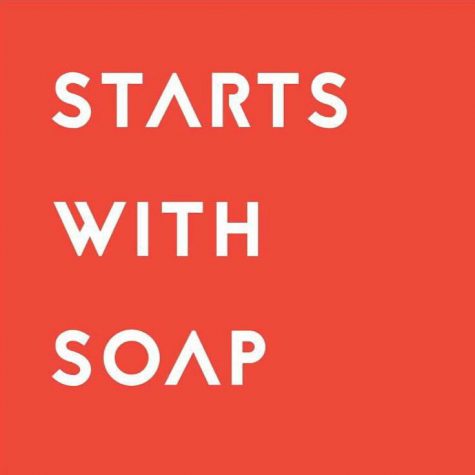 If juggling a non-profit, rigorous high school course load, and various extra-curricular activities were not enough, Li still has time for college. Although she is still unsure of where she wants to study, Li would like to major in psychology with the possibility of being on a pre-med track.