Joffrey Ballet visits Hancher
In December of 2016, Iowa City will have the opportunity to see the new Joffrey Ballet before the world premiere.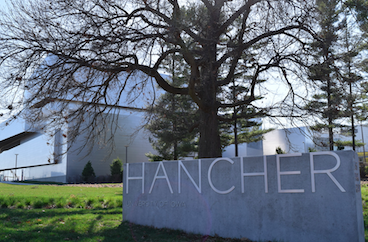 This December, citizens of Iowa City will be able to see a preview of the Joffrey Ballet's new "The Nutcracker" spectacle before the world premiere in Chicago. This $4 million production is co-commissioned by Hancher, whose new auditorium is set to open in fall of 2016.
The crew of the show includes five-time Tony winner Natasha Katz, renowned author of The Invention of Hugo Cabret Brian Selznick, Tony-nominated Julian Crouch on scenery and costuming, projection designer Ben Pearcy, award-winning puppeteer Basil Twist and Tony-winning Christopher Wheeldon choreographing.
Executive Director of Hancher Chuck Swanson believes that the show is very local to Iowa City.
"The Nutcracker was presented in six different Hancher seasons, with over 400 Iowa children dancing in various roles in the ballet," Swanson said.
This production will be no different, as it is auditioning local children to participate in the show. Audition information will be available as planning unfolds.
Tickets to the show go on sale to donors on April 25 and then to the general public on June 10. Ticket prices have not yet been announced.
Joffrey's Artistic Director Ashley Wheater, who danced in Joffrey's original 1987 version of "The Nutcracker," is pleased to be involved in the show.
"To sit here in this phenomenal, world-class performing arts center, beautifully designed by Cesar Pelli, I think that you have a world-class theatre. I think that you've always had world-class art," Wheater said. "We have really loved our partnership with [Iowa City]. We hope to continue for many, many years to come."
For more information, visit http://hancher.uiowa.edu/2016/04/joffrey-nutcracker-announcement
Click on the image below to view photos from the announcement of this event.