Boys swim team has record breaking day at state meet
The boys swim team competed at the state meet in Marshalltown this past weekend. The Trojans fell short of winning their third consecutive state title, but set four state records en route to placing second behind Waukee.
The records set were in the 200 freestyle relay, Mark McGlauglin '16 in the the 200 individual medley and 100 freestyle and Will Scott '16 in the 50 freestyle. McGlaughlin also surpassed the previous state record of 11 gold medals in a career, with 12. McGlaughlin was named athlete of the year.
Place winners for the meet were as follows:
200 medley relay – 17th
200 freestyle relay – 1st
400 freestyle relay – 1st
Aidan Keen '16: 200 freestyle – 3rd, 500 freestyle – 2nd
Mark McGlaughlin '16: 200 individual medley – 1st, 100 freestyle – 1st
Will Scott '16: 50 freestyle – 1st
Oliver Martin '17: 100 butterfly – 8th, 100 breaststroke – 8th
Lane Griffis: 500 freestyle – 19th
About the Contributor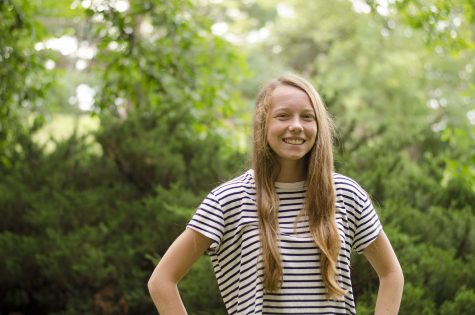 Gabby Skopec, Sports Editor











Gabby Skopec is a senior and is in her third year on newspaper staff. Outside of newspaper, Gabby enjoys running, cooking and sleeping...