Students celebrate and compete over Black history
Students this friday prepare for the game show at a Black History convention.
While the students taking AP European History this year are struggling with White history, students in SSIKED and Truth Squad are voluntarily poring over a 72-page study guide to get ready for their Black history game show competition.
At the competition, part of the World in Iowa convention this Friday in Des Moines, groups of six West students will face another division team head-to-head. The game show host will ask one team a question, which the team has ten seconds to answer. If the answer is correct, the person who provided the answer gets a chance to say, "May I elaborate?" The player is given 30 seconds to continuously provide information about the the answer to the question. Four judges will determine whether or not the elaboration deserves points.
During the last 90 seconds of the game – the 'speed round' – the host will ask a question to both teams. The first team to buzz in with the right answer gets points.
To prepare for the contest, the team splits up the chapters of a 72 page study guide to learn about important figures. One chapter is about African Americans in the arts; another chapter is about African American innovators. "Quizlets have been made [and] study sessions have been held. I feel like there's a lot of pressure to give West the trophy for the second year in a row," said first-time competitor Leen Hamza '19.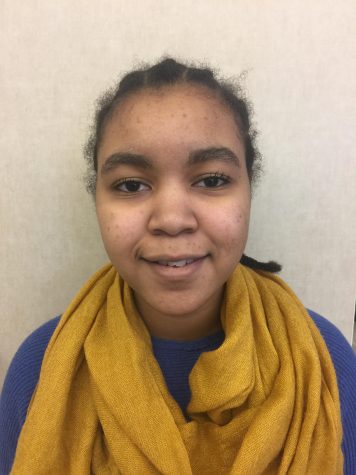 Studying for their respective chapters also means these students pick up on some interesting facts. "The most interesting facts I come across [are] probably about Edna Griffin. She was refused service at a lunch counter in Des Moines and it was later named after her," said Sarah Ahmed '17, who has been to the convention twice already.
Aside from defending their championship from last year, the rest of Friday will be full of educational activities. "There are usually hip hop dancers [and] people performing poetry. One year they even added a machine built like a car. [The car had] a huge screen inside to show you the perspective of a drunk driver," Ahmed said.
The entire purpose of the convention is to celebrate and learn about African American culture.
"Black history is important because there's not nearly as much focus on it as it needs. It's such an integral part of American history that doesn't get much attention," said Eman Elsheikh '18.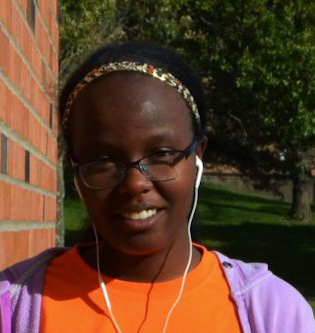 The three students share similar views on how the school teaches Black history. "People of color have contributed and sacrificed so much to benefit society but their accomplishments are generally unknown to the public," Hamza said.

"
People of color have contributed and sacrificed so much to benefit society but their accomplishments are generally unknown to the public"
— Leen Hamza '19
Ahmed thinks we focus too much on "stuff that we've been learning since middle school like slavery, segregation and Jim Crow." It's very rare that we're shown the history of black people in a positive light, she said, and all the amazing things they did in art and music.
Information about the convention can be found at: http://worldiniowa.com/education-day/
See how much black history you know: