Full house
With many siblings comes many responsibilities, but according to these three West High students, having a big family isn't as much work as it seems.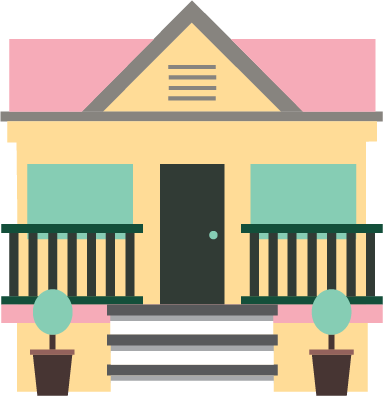 The Schmidt-Rundell Family
What the Schmidt-Rundell family lacks in personal space it makes up for in kind spirit.
With seven kids, the Schmidt-Rundell family is accustomed to a multitude of questions, ranging from "How do you do it?" to "Are your parents sex addicts?"
Trenton Schmidt-Rundell '18 and his youngest sibling, Emmitt, have a seven-year age gap between them. As an older sibling, he has learned that sharing is a necessity. Schmidt-Rundell says that toys and video game consoles are hot commodities in his house, and not sharing with younger siblings leads to pouting.
"I got good at sharing because I didn't have much of a choice," he said. "Even if you didn't want to share something, the likelihood that you're not going to have to share it is very low."
Clothes are another thing they share, as they are cycled through the family as they grow.
"[Hand-me-downs] are very much a thing in my family. . . I don't really know what it's like to get brand new pants all the time," he said.
Space is another luxury that is hard to come by. Even in their eight-passenger van, they have some difficulties squishing everyone into the car.
"
We try our best. Just because it's a big family doesn't mean everything is crazy."
— Trenton Schmidt-Rundell
"Two of us would share a seat. I don't know if that was technically legal. We all had a seatbelt on, so I think technically it was okay," he said with a laugh.
Although people are often shocked by the enormity of his family, Schmidt-Rundell insists it works most of the time.
We try our best. Just because it's a big family doesn't mean everything is crazy," he said.
The Gilbaugh Family
With a total of nine kids, every day is a big party at the Gilbaugh household.
Although the Gilbaugh family has been compared to "19 Kids and Counting," Grace Gilbaugh '19 and her siblings love having a full house.
"My mom always says God gave [her] nine different blessings. It's kind of ironic because when my parents first got married, doctors said they [weren't able] to have any kids," Gilbaugh said.
When her oldest sister got married, Gilbaugh worried that she would never see her again. Contrary to her old fears, Gilbaugh sees her family frequently and is thrilled to welcome new members to the family.
"My siblings started having kids and I have nieces and nephews; it's just even more fun. I love having so many people around," she said. "You don't have to feel like you're alone. It's really, really nice just to have someone there all the time and someone to talk to."
The Zimmerman Family
From television shows to road trips, the five Zimmerman kids have a bond like no other.
As the youngest of five kids, Abby Zimmerman '17 is no stranger to the benefits of a big family. Zimmerman's older siblings have enlightened her to things she might not have otherwise known; such as the early nineties show "Boy Meets World."
"I think [my older brother] exposed me to some things that I wouldn't necessarily get exposed to, since he grew up in a different decade," said Zimmerman.
According to Zimmerman, there are many positive aspects of older siblings, such as the fact that her family never had to hire a babysitter. Big families have some unique challenges. Family vacations, in particular, tend to be an adventure.
"One time we drove to Disney World with all seven of us in a van. It was pretty cramped but it was fun," she said.
While this road trip may have been a wild experience, Zimmerman disagrees with the idea that big families are always loud and crazy.
"
You have to learn to make sacrifices. It kind of isn't very fun at the time, but in the end, you learn that it actually benefits you as a person."
— Abby Zimmerman
"Sometimes big families can be seen as annoying. You go into a restaurant and there's a huge group of people and they're really loud. . . I think it's just because we're having so much fun," she said.
That's not to say having a big family is all fun and games. Zimmerman's older siblings often had to offer up their time to drive her places and take care of each other.
"You have to learn to make sacrifices," she said. "It kind of isn't very fun at the time, but in the end, you learn that it actually benefits you as a person."
View Comments (1)
Donate to West Side Story
Your donation will support the student journalists of West High School. Your contribution will allow us to purchase Scholarship Yearbooks, newsroom equipment and cover our annual website hosting costs.
About the Contributor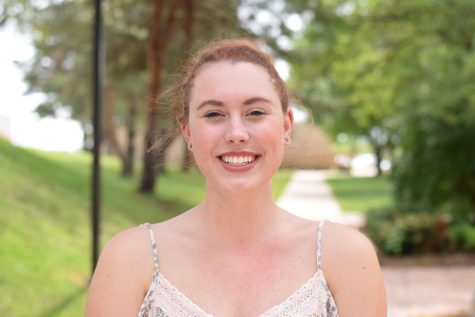 Emma Brustkern, Print Entertainment Editor
Emma is a senior at West High and this is her second year as the Print Entertainment Editor. When she isn't writing, Emma is busy helping Theatre West...