Friend Crush: Mitch Gross and Brady Shutt
The legendary social studies duo Mitch Gross and Brady Shutt discuss their friendship and joint involvement in the Iowa City Education Association.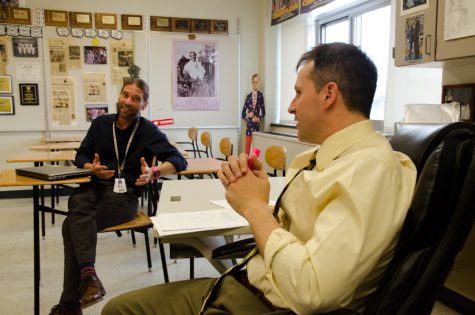 When Brady Shutt, Social Studies teacher at West, visited the University of Iowa as a guest speaker for a class about covering controversial issues with students, he had no intention of meeting one of the closest friends of his life. However, he bumped into Mitch Gross, Social Studies teacher, while at West only months later. This incidental meeting was the start of a long-lasting and close friendship.
Gross described their meeting as "weird and random."
"I was interviewing for the boys tennis job here at West, and I literally just walked in the door, took a left to get to the athletic office and he walked out of the office," Gross said.
After Gross spent the fall of 2002 student teaching for Shutt, the pair's bond only grew. They currently share the positions of co-president and chief negotiators in the Iowa City Education Association, or the teachers' union.
"We have about 700 teachers who are members in our school district, and, believe it or not, we are their fearless leaders, as co-presidents. So, it's an office that we ran for, so we'll run again, we'll do it again next year," Shutt said.
Gross has been on the negotiations team for nine years, but the two were elected for their current titles in April of 2015, and have been running for re-election every year since, including their upcoming campaign in May of 2017. Gross and Shutt agreed that the position has brought them significantly closer.
"It's a position that you really have to experience to get it. We have the commonality that we've both been through the trenches together," Gross said.
In late January to mid-February, the two said, they spent about 30 to 40 hours together outside of school.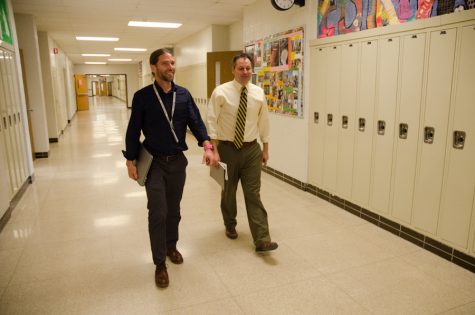 Because their jobs and positions in the Education Association are so demanding, the duo said they are both thankful for the other's encouragement and support. Even though they often don't have large chunks of time outside of work to spend time together, they cited going cross country skiing together, having a gourmet pizza party and watching election results come in together.
Gross and Shutt both agreed that without the other, they would likely not be in the same position as they are currently.
"We're both very passionate about it, we're fighting for teachers together every single day, and we both love the teaching profession, feel like it's our calling. It's definitely brought us together," Shutt said, adding that he and Gross often think similarly, and have developed a reputation among colleagues. "Our life stories are very similar. We're small town guys, went to liberal arts college, went to University of Iowa for graduate school, had the same professor for most of it."
Overall, the team remains thankful for each other and don't plan on stopping being close anytime soon.
"I would consider Mitch one of my closest friends in my entire life, going back to grade school," Shutt said. "There are just things that we do together, we love doing it. We complement each other very well."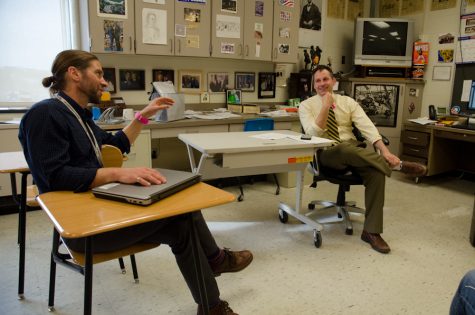 Leave a Comment
Donate to West Side Story
Your donation will support the student journalists of West High School. Your contribution will allow us to purchase Scholarship Yearbooks, newsroom equipment and cover our annual website hosting costs.
About the Contributors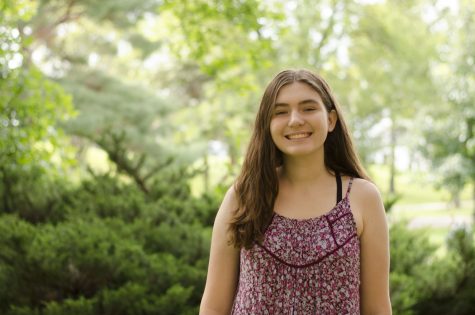 Grace Yarrow, Copy Editor











Grace is a sophomore, digital copy editor and Humans of West High reporter, this being her first year on West Side Story. Aside from...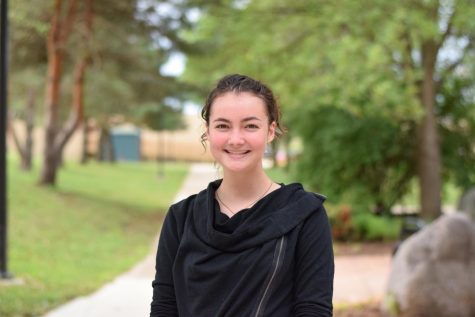 Alyson Kuennen, News Editor, Photographer









This is Alyson's second year on staff where she is a news editor and photographer. As a senior she spends her time working, working and...