9 things to do in Iowa City, summer movie events, and literature festivals
Got a weekend? Got time to kill? Are you in Iowa City?
1. Go to an Arcade
You will need: Quarters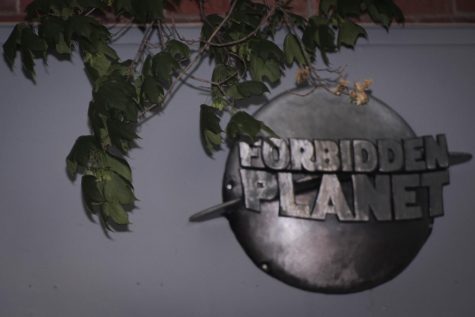 Or you could stay home and play video games online for free, right? No. Don't do that. This place contains classic games from the 70s and 90s, and according to all reviews, has excellent pizza. A lot of their food is named after famous arcade characters: try the Q-bert, a neapolitan pizza with rich tomatoes, Gorgonzola, bacon & spinach, or the All hail Gorf, with brined mozzarella, chorizo, bacon, pepperoni & beef.
Or their deep dish Eight Bit, with pepperoni, Italian sausage, black & green olives, green pepper, red onion & mozzarella. The list goes on.
After you're done eating, you can play pinball, Tetris, Burgertime, or have some refreshing alcoholic beverages.
2. Outfox — the Escape room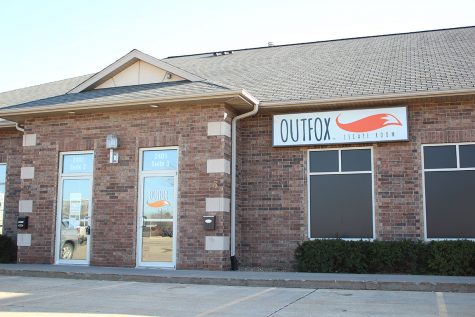 You will need: $30, up to 7 other friends
At Outfox escape room, you are locked in a room with a group of people, and you have to solve puzzles to escape. As one Yelp reviewer said, "Fantastic experience in both rooms. Great variety of puzzles that force you to think, but the clues were never too vague. Really interesting scenarios. Great for a team building exercise or a unique night out with friends. Highly recommended."
3. Cache me if you can
You will need: two smart phones, at least one friend.
Step 1: Install the find my iPhone app. If you have a different smartphone, you can find instructions for how to track it here
Step 2: Track phone one using phone two. The person with phone one runs for 20 minutes, and you chase after them. If you find them within 20 minutes, you win.
4. Play some disc golf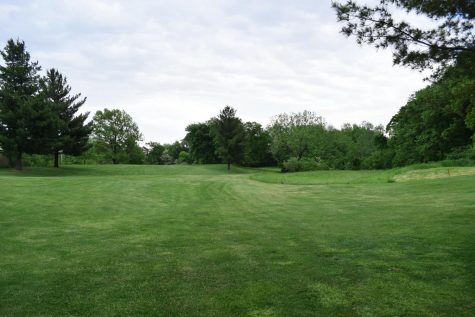 You will need: $30. Bring some friends if you want.
First of all, disclaimer, there are bugs here.
Second of all, this is one of the most fun activities I've ever done on a weekend. The course is beautiful, and seeing your discs soar off into the horizon by the lakeside is pretty therapeutic. If you don't have the resources for regular golf, head over to Scheels to get some discs. A beginner pack is 20 bucks.
Also, you can find some pretty nice disks that people just leave on the course.
It's right by the dog park.
5. Get a Board Game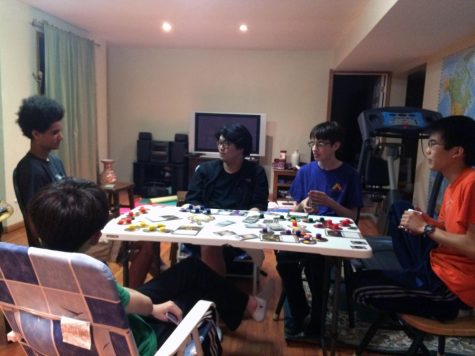 You will need: $50, some friends.
If you have two to four friends, the best way to spend an hour and a half is playing a board game. I recommend Cosmic Encounter: every game is different, explosive, and wonderful, and you must constantly adapt your strategy. Also, it's fun when you lose, because you can troll your friends.
Other classics include Pandemic, 7 Wonders, and Caverna.
If you want to browse some good board games, go to boardgamegeek.com or look up some highly rated board games. Getting a board game is the best investment you can make into group friendship.
There are two locations, Critical Hit Games, and Geek City, where we recommend getting board games.
6. Prank People
You will need: a 'limbo stick', two friends.
Step 1: Get a limbo stick and two friends. Dress up the way people who hold limbo sticks dress up.
Step 2: Ask some strangers if they want to win a free prize by walking under the limbo stick.
Step 3: Ask them to adjust the height of the limbo stick.
Step 4: Give the a blindfold, telling them "there's one final twist!"
Step 5: Declare limbo time! Have them put on the blindfold, and try to walk under the limbo stick.
Step 6: Run away before they reach the limbo stick.
This prank comes from a Norwegian comedy show, and here it is in action:
7. Get free stuff
You will need: Nothing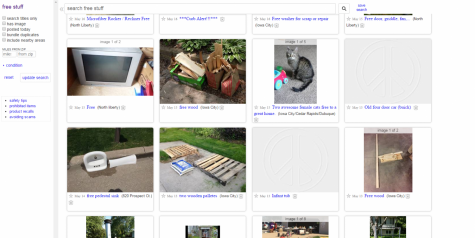 As of now, there are two free cats, free couches, free sand, a free trampoline, pianos, desks, and even free dirt.
8. Summer movie events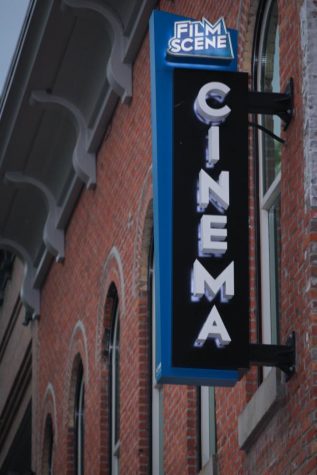 The big summer series at Filmscene, the Rooftop Movie Series, has not of yet been announced. It is expected sometime within the next month. The series typically screens classics, on the rooftop in the open air, starts around June, and always ends in November with a showing of the Coen brothers' 1996 classic neo-noir "Fargo." However, there are some interesting titles coming to the cool theaters inside the complex itself. To begin with, the monster film/comedy "Colossal" just opened. The film stars Anne Hathaway as a woman who discovers she can control giant monsters on the other side of the globe, and should be playing at Filmscene for at least two more weeks. On May 12th, "T2: Trainspotting"- Danny Boyle's sequel to his 1996 original cult favorite will open. The film is set approximately twenty years after the original and deals with the aftermath of the character's careless drug fueled lifestyle, portrayed in the first film. Tickets are probably going to go out fast, so if you're planning on seeing it, buy now!
Also of note: Filmscene's next trivia night will be held on Monday, June 5th. All of the money goes to help Filmscene pay for better equipment, as well as a wider variety of films that are available to show. The price is $40 dollars per every four person team (so get one person to pay $10 each and it should balance out). Once again, it was popular last time, so register early!
Every summer, a series of free outdoor movies, sponsored by various outlets are played downtown, usually in the lawn of MacBride Hall. This year, we have a usual list of newer favorites and classic crowd-pleasers. The series runs from June to August, and I won't list the whole series here, rather a few highlights. To begin with, the season is kicked off with "Star Trek Beyond," on June 10, the latest entry in the series and a fun romp indeed. July is a strong month, starting with "Captain America Civil War" (one of marvel's best) on the 8th, and two magnificent comedy classics, "Young Frankenstein," (15th) and "The Princess Bride," (22nd). The month of August will include such popular modern fare as "Pitch Perfect" (12th), and "Finding Dory." (19th). The movies are of course, by nature, free, and the screening usually starts around dusk or 8:15-9:00 pm. A full list of the films being played can be found here.
9. Celebrate the city of literature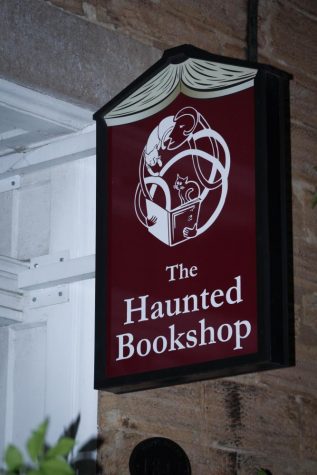 Experience the Iowa City Book Festival (October 10-15)
Every October, Iowa City celebrates its status as the only UNESCO City of Literature in the United States by hosting a city-wide book festival. Available and enjoyable to all ages, festivities include lectures by award-winning authors, book vendors, writing workshops, podcast tapes and more. 2017's festival is expected to be especially extravagant, as this year honors the 50th anniversary of the University of Iowa's International Writing Program.
Spend hours shopping at a bookstore
Prairie Lights
Located on Dubuque Street, Prairie Lights bookstore is a small, cozy shop with three levels full of all kinds of reading. If shopping isn't your thing, however, you can attend a 'Live at Prairie Lights' novel reading, which features authors from nationwide presenting their up-and-coming works, complete with behind-the-scenes tidbits.
The Haunted Bookshop
The Haunted Bookshop is Iowa City's oldest secondhand bookstore, named after Christopher Morley's novel of the same name – no, it's not actually haunted! The shop's lack of ghostly spirits, however, does not do anything to damage its appeal. Containing more than 50,000 titles from over 50 different genres, the Haunted Bookshop undoubtedly has something perfect for everyone.
Take a workshop at the Iowa Writers' House
Every city of literature needs a destination for its authors – and the Iowa Writers' House is it. This non-profit organization is dedicated to providing an aptitude of resources for writers of all ages and skill sets. Experience the unique and welcoming setting by attending one of the many events the house hosts, including informational workshops, social events, lectures and inspiration of all kinds.
Go to an open mic night
If you're feeling spontaneous enough, Iowa City has a multitude of opportunities for anyone looking to share their work, whether it be a poem, a song or anything in between. Or, if you're not in the sharing mood, attending an open mic night is just as entertaining as participating in one. Visit Open Mic Iowa for listings of opportunities coming up.
Leave a Comment
Donate to West Side Story
Your donation will support the student journalists of West High School. Your contribution will allow us to purchase Scholarship Yearbooks, newsroom equipment and cover our annual website hosting costs.