Finding Your Place
In a school of over 1,600 students, it can be a daunting feat to figure out where you belong. Justin Liu '19 shares the activities that have helped him find his place in West High.
High school can be overwhelming for some. With all of the homework, clubs and extracurriculars, it can feel intimidating to see where to fit in among the crowd. Despite this, Justin Liu '19 has been able to find his place. Liu has involved himself in various activities such as math club, swim team and orchestra.
Liu has been a resident of Iowa City for the last seven years after his parents moved their family here from Dalian, China. Since moving into town, Liu has found it a key part of the teenage experience to become involved in high school activities. By doing this, Liu has turned West into a more navigable atmosphere.
"I've joined [extracurriculars] because … I think [they] really can define a person," he said. "All of those things [people involve themselves in] are really important in high school."
"
I've joined [extracurriculars] because … I think [they] really can define a person."
— Justin Liu
One of Justin's favorite clubs to attend is West High's chapter of the national math club, Mu Alpha Theta.
Liu enjoys math club because it's a more engaging way to practice math skills than assignments like homework. As a student who sees many benefits in being successful in high school, this has been a valuable opportunity for Liu to become more engaged in academics by giving him a different reason to work on honing his skills.
Math teacher Karen Meyer has enjoyed getting to know Liu through math club as well as having him in her Algebra II honors class last year.
"He's just always so happy, and I feel like I had a really great connection with Justin. I think being a teacher is about so much more than teaching math, it's about kind of helping kids navigate through life," said Meyer.
Having Liu in her class proved to make for a great classroom setting last year. Meyer is a fan of self-motivated students, and she believes Liu was a great example.
"Justin is a very dedicated learner – [he] wants to always do his best. I always appreciate that if he makes a mistake, he'll want to know why he did that, and then he wants to fix it. He's always striving to have as best scores as he can, but he also wants to understand things."
Meyer particularly enjoyed time she got spent with Liu in math club, as it has been a way to get to know students outside of a traditional classroom setting.
"I've been on a couple of [math club] trips with Justin," she said. "I like getting into interesting conversations with Justin … [we have] lots of interesting discussions all the time. I feel like I've gotten to see Justin in lots of scenarios outside of the classroom."
To fully round out Liu's high school experience, he also plays two instruments. Liu has been playing the piano since he was in second grade and began playing the violin since fourth grade.
"
You can tell [Liu] is very hardworking, always wants to understand exactly what we're going for and always sets goals from himself and does his best to achieve them."
— Jon Welch
"[Orchestra] has been fun; I'm excited for this trip we're taking in the spring. We got chosen to go to a competition in Atlanta, Georgia and it's really selective, so it's a big privilege to be going," Liu said.
This competition is the National Orchestra Festival presented by the American String Teacher Association. Last school year, members of the West High orchestra put in many hours of work to become one of fifteen high school orchestras selected from around the nation. Liu, as well of the rest of the orchestra, will be hard at work until attending the competition in March.
The man behind West's acceptance into the competition is orchestra teacher Jon Welch. Liu has gotten to spend lots of time playing under Welch's direction since Welch came to West in the fall of 2016. Welch has found that Liu's mindset on always doing his best has set him up for success within the orchestra program.
"You can tell [Liu] is very hardworking, always wants to understand exactly what we're going for and always sets goals from himself and does his best to achieve them. In rehearsal he's really diligent, and I've always noticed that if there's something that he doesn't quite get or something that he's struggling with … [he asks me] something like 'how can I do this better?' or 'I don't quite understand what we were going for' and does his best to make sure that he [understands] that," Welch said.
Welch appreciates that Liu works hard to become the best member of the orchestra that he can be, but he also likes that Liu isn't afraid to share his opinion when he has a strong one.
"Whether it's a question about what we're doing technically or musically, something that Justin also does is he'll come up to me after rehearsal and say 'I really enjoyed this piece' but he'll also come up to me and say 'I really didn't enjoy this piece,'" said Welch. "That's something I really enjoy about teaching: finding ways for us to be more curious and want to learn more. Justin does a really good job of that."
On top of all of this, Liu attempts to push himself academically by taking a loaded schedule of rigorous school work. Liu finds it important to find balance between his school life and what he does for fun.
"Something important to me is to do [well] in school and get good grades. I know that your education will really matter for you later in life, so that's why it matters a lot to me right now," Liu said.
His best advice for surviving a hard schedule is, "Don't think that AP classes aren't a big deal. Actually do the homework and the readings or you're not going to be ready for [the class] because you have to really rely on yourself to read through the textbook to teach yourself [the material]."
There's always a lot of craziness to navigate in high school, but Liu shows that no matter the background, interests or plans of a person, it's always possible to find places to call home.
Leave a Comment
Donate to West Side Story
Your donation will support the student journalists of West High School. Your contribution will allow us to purchase Scholarship Yearbooks, newsroom equipment and cover our annual website hosting costs.
About the Contributors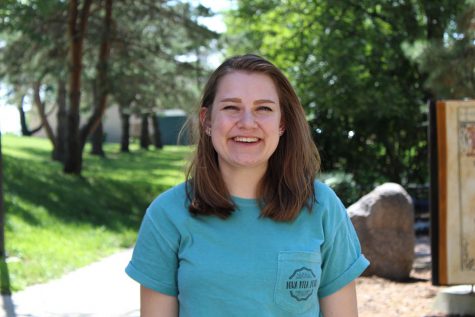 Lucy Polyak, Columns Editor
Lucy Polyak is a senior at West High and this is her second year on staff. She is a reporter and the columns editor for both web and print publications....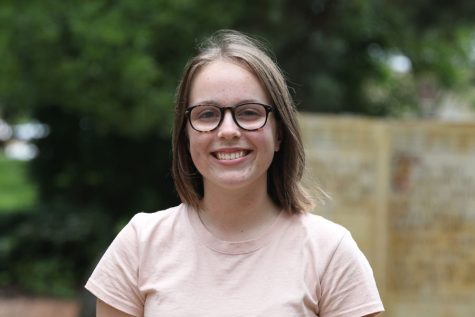 Maddi Shinall, Photo Editor
Maddi is a senior, this is her second year on staff and she is the Photo Editor. If she's not taking photos, she is probably engaging in a lively political...