State bowling site moves to Waterloo
After ten years of hosting the Iowa State Bowling Meet, Des Moines's Plaza Lanes will temporarily give up the honor to Waterloo's Cadillac Lanes.
Deniz Ince, Print Editor-in-Chief, Co-Sports Editor
December 19, 2017
A fire left the whole interior of Des Moines's Plaza Lanes in flames and caused the entire roof to collapse on Dec. 18. For many years, Plaza Lanes had hosted the state meet in the state's capitol; however, with the great amount of damage caused and need to reconstruct the building, the Iowa Girls High School Athletic Union (IGHSAU) announced earlier this week that for this year only Waterloo will host the meet. Cadillac Lanes features 36 lanes and will allow the state meet to finish within three days, with 1A bowling on Feb. 19, followed by 2A on Feb. 20 and culminating with 3A on Feb. 21. Stay tuned to see more coverage on the bowling state meet as the time nears.
About the Writer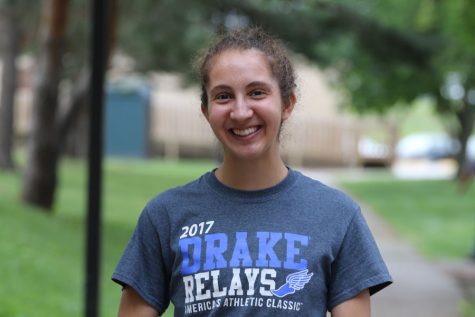 Deniz Ince, Print Editor-in-Chief, Co-Sports Editor
Deniz Ince is a senior in her third year on the West Side Story staff as the Print Editor-in-Chief and Co-Sports Editor. In her free time, Deniz likes...