Iowa City's hidden treasures
West Side Story takes a look into a few of Iowa City's eye opening hidden shops and restaurants.
Iowa City can feel like a small town, but from a business standpoint there are over 200 shops, restaurants and cafes in the area. Amongst these places, a few hidden gems are scattered throughout the Iowa City metropolitan area which have good quality, affordable pricing and charming aesthetics. Many of these businesses are local and aimed at providing specifically for the people of Iowa City. A few of these shops have been a part of Iowa City for over 10 years, while others are fairly new. A few of these not so familiar shops and restaurants include Akar, White Rabbit, Marquee Pizzeria, Moss, Cortado, Fuzzy's and The Shop.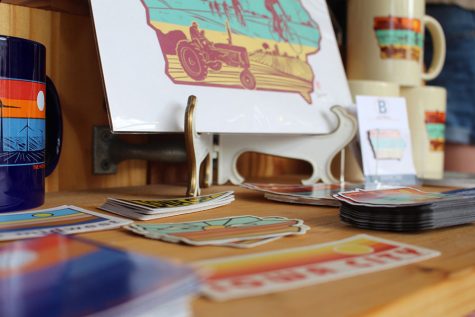 White Rabbit is a long standing boutique popular amongst teens and young adults in the community. It is known for its mix between new and vintage items. White Rabbit has a variety of styles, colors and textures of clothing. It also has a vast span of dainty gadgets and delightful decor. These include blankets, sunglasses, candles and wallets.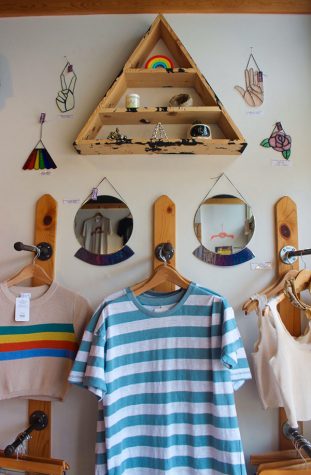 The boutique opened in 2006 with the goal of supporting local artists. "At that point in time, I had graduated and was waiting tables… and I was sick of waiting tables and looking for my next thing," said owner Cortnie Widen. She was motivated by her interest in fashion and art, as well as helping people to express themselves through both. If ever in need for unique or quirky styles of clothing, or cute novelties, White Rabbit is for sure the place to visit.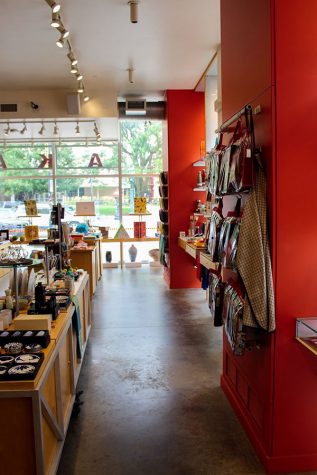 Akar is a store located downtown Iowa City which specializes in kitchenware, yet also contains an eye catching art gallery within the store. It has something for everyone. From water bottles, to glass wear, to jewelry and even clothes, Akar provides all the basic necessities a home needs, as well as intriguing designs.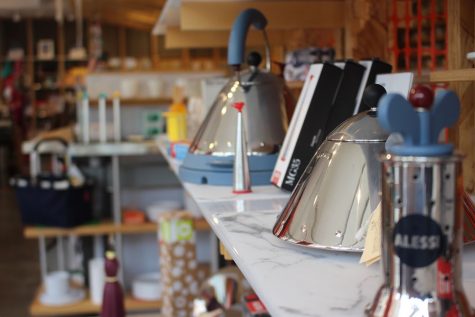 The name Akar stands for forms and shapes in Sanskrit. Sanjay Jani and Jigna Jani established Akar in 1998. They are both architects with a passion for art, design and all things handmade. This is the reason for the beautiful bowls, pots, and vases that lie within the store to radiate their handmade beauty. It's a great way to look at a few pieces of incredible art as well as to shop at the same time.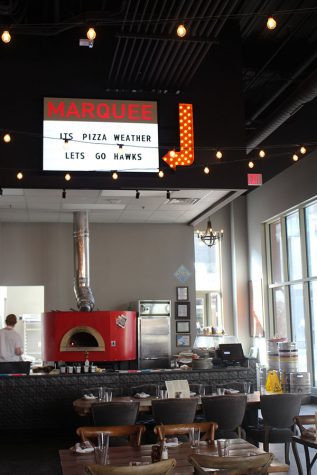 Marquee Pizzeria is a restaurant at the Riverlanding, famous for its wood fired pizza, made in an oven originally from Modena, Italy. Not only are the pizzas made from scratch, but the pasta is homemade as well. To get a welcoming and homey feel, the place is inspired by backyard get togethers that are surrounded by friends and family.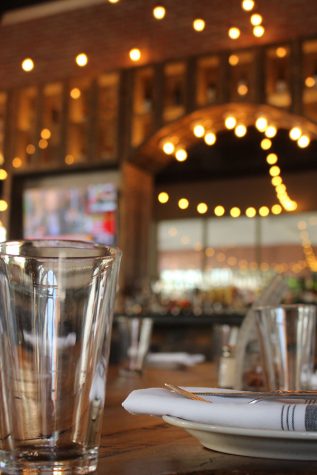 The restaurant has a garage like door, which opens in the summertime to obtain that outdoorsy feel when it's nice and hot outside. To increase the cozy feel, lights are strung across the ceiling of the restaurant to brighten up the room yet keep it dark at the same time. Whenever in the mood for a good pizza night either with the family or friends, Marquee is sure to meet expectations.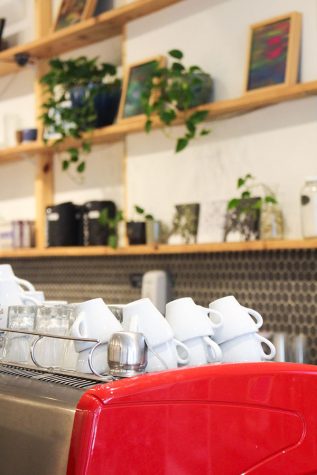 Cortado is a welcoming coffee shop across from the Old Capital in downtown Iowa City. Its large windows let in a lot of light and create the perfect atmosphere for studying. They have several pastries and bakery items and a fairly large menu that includes sandwiches and salads. The owner, Yochai Harel, is originally from Israel and opened Cortado because he always dreamed of being a barista.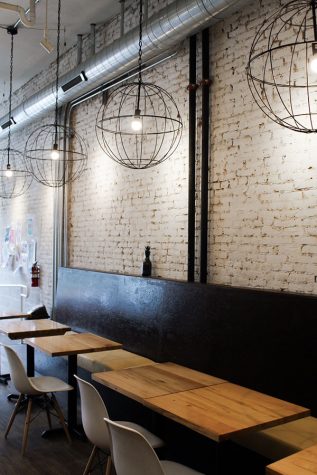 For Harel, sitting in a classroom and being lectured was not something he enjoyed, which lead to him dropping out of highschool and moving to New York to achieve his dreams. These dreams started as a dishwasher, but eventually lead to his passion for coffee. He was always fascinated by the vast span of coffee and all the creations that can come out of it. The coffee shop itself has a very minimalist aesthetic with gorgeous lights and a bright green wall towards the back of the cafe. If looking for somewhere calm to relax and work, Cortado offers everything in order to do that.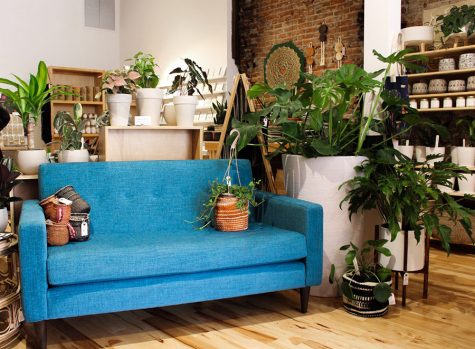 When looking for exquisite plants and carefully handmade pots, Moss has a variety of different plant species and succulents. The shop opened in 2017 and since then has been a big hit for plant lovers. Its focus is to make homes "feel so inviting and cozy and inspiring." The owner, Anne Armitage, was inspired by another plant boutique and wanted to open one of her own someday.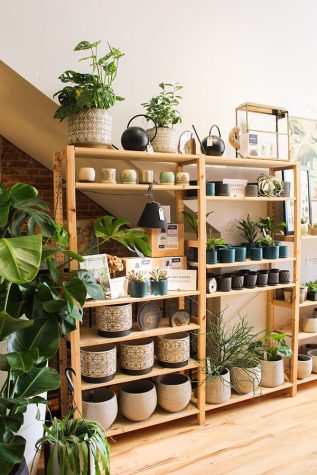 Originally, Armitage opened Bark & Bloom with her husband, a small flower and plant stand at an indoor market in Cedar Rapids. The focus over time went from outdoor plants to indoor plants. They wanted to provide a product that would last year round, which is what lead to opening Moss, a plant store especially focused on houseplants. Today Moss is key for its many indoor plants which fit the modern home and office aesthetic.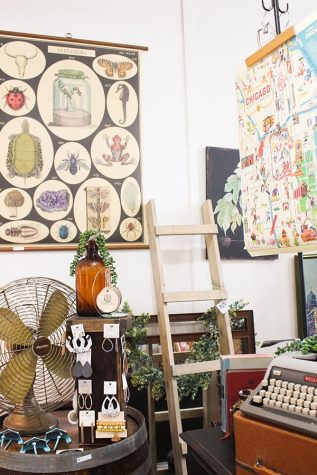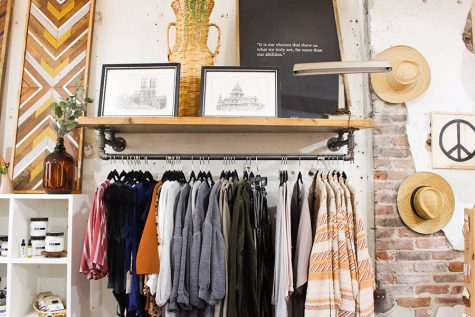 When strolling downtown, it could be easy to miss, but a small store located at the corner of Dubuque Street and Iowa Avenue, is a charming store called The Shop. The store mixes in vintage and modern trends to fill your home with good design and tasteful decor. To turn this wonderful idea into a business, Kay Boyer, Kate and Jess, worked together to open The Shop.
With each of their own side businesses, they all collaborate to make The Shop a wonderful homey store filled with the best pieces one could add to their home. Besides the location in Iowa City, there is a second location in Kalona. Along with vintage finds and art, The Shop also has a selection of apparel and accessories as well. It's a great store to take a look at the next time you are downtown Iowa City that can motivate you to get a little more creative.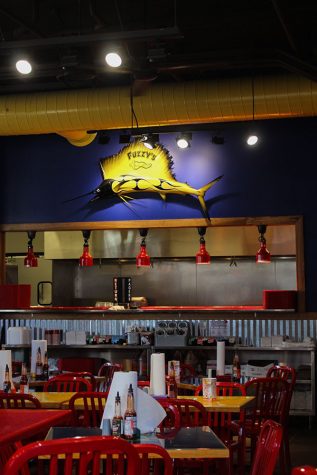 Fuzzy's taco shop is the perfect get together location to grab tacos with your friends on a Friday night. It all began in Fort Worth, Texas in 2003, when a vision was made and rapidly spread from there. Today it has over 100 locations across the country. It has a very colorful and rustic vibe inside, with bright red metal barstools and posters on the walls. It is the kind of place that is meant to have good vibes all around and fill the room with laughter.
Even when celebrating a special occasion at home, Fuzzy's also caters, so it is possible to have their mouth watering tacos right at your door. Whether it's the chips and guacamole or tacos, Fuzzy's is sure to bring smiles to peoples faces at every location.
Leave a Comment
Donate to West Side Story
Your donation will support the student journalists of West High School. Your contribution will allow us to purchase Scholarship Yearbooks, newsroom equipment and cover our annual website hosting costs.
About the Contributor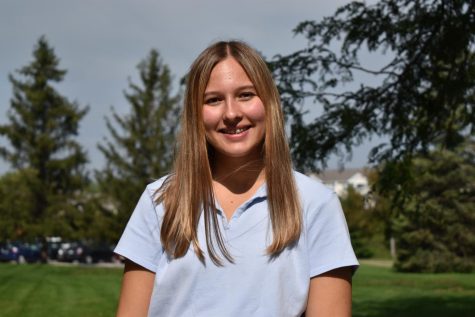 Sara Baroncini, Yearbook People Co-Editor
Sara Baroncini is a senior at West High. She is co-people editor for the yearbook as well as a photographer for her second year on staff. When she is not...