Beneath the surface
Led by senior captains James Pinter and Izaak Hajek, the boys swim team has been focused on team accomplishments despite competing individually.
Imagine if all five players on the basketball team were shooting at a different basket, or a soccer match with 11 different goals.
Unlike cooperative team sports like volleyball or football, swimming uses a collection of individuals, each competing independently, to accomplish a common goal.
Each swimmer races individually, performing different strokes for varying lengths, all while applying completely different techniques. With so many pieces coming together, team chemistry becomes vital in order to keep everyone swimming towards a common goal.
"I would say [team chemistry] is actually very important. Especially [during] high school swimming you're really swimming for your teammates," said Jordan Christensen '22, the team's fastest breaststroker this season. "If you're not swimming for anyone you don't have that enthusiasm, and it kind of pulls you down a little bit."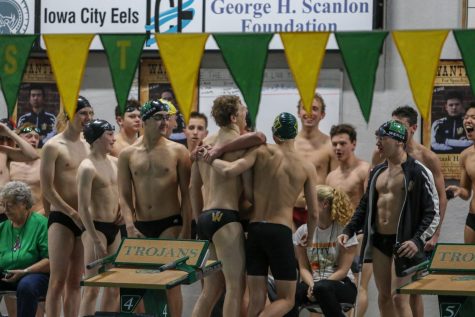 The Trojan Bolts swim team, comprised of athletes from both West and Liberty, looks to senior captains James Pinter and Izaak Hajek to lead them this season. Hajek, who attends Liberty, is seeking to defend his state title in the 100 butterfly while Pinter hopes to avenge runner-up finishes in the 100 and 200 freestyle. Their main goal, however, is to bring West High its first boys swimming team state title since 2015.
"I've known Izaak since his freshman year, and he has really built some leadership skills. James kind of had it coming from a military family," head coach Byron Butler said. "Their number one goal this year [is] to win a state team title."
With the two schools merged into one swimming program, participation numbers are high for this year's team, which features a wide range of swimming experience within its 60-man roster. Considering that four different club teams feed into the program, all with different coaches and training techniques, getting everyone on the same page was crucial for this year's team to achieve its early-season success.
Luckily, the team has a plethora of returning varsity swimmers, including Nathan Deyak '21 and Liberty student Tate Happel '20, to guide them through swimming's demanding two-a-day practice schedules and grueling workouts. While swimming practice may seem very isolated to the casual spectator, there is plenty of encouragement and leadership going on beneath the surface.
"James is kind of the talking guy, and Izaak is sort of the lead-by-example guy," Butler said. "James definitely talks to the guys after practices more where I used to have to do all that, and now I feel comfortable letting him do it."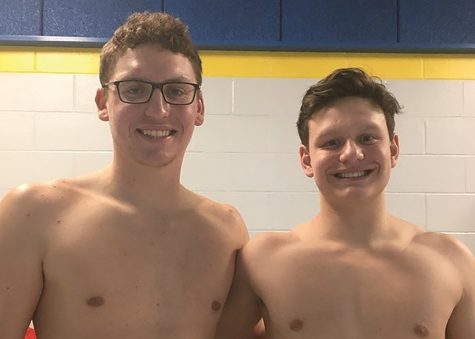 With Hajek as the exemplar and Pinter as the motivator, the team has leaders from both schools keeping their heads above water. Petty school rivalries, however, have not seemed to have made their way into the pool during Butler's tenure leading the Trojan Bolts.
Butler ensures there is no separation or distinction between the West and Liberty swimmers as long as they are all swimming under one team and one cap. Friendly rivalries still exist within the team, but school colors wash off as soon as the athletes dive into the pool.
"I don't see Izaak as a Liberty guy. I see him as my teammate that I swim against every day," Pinter said. "It's not that he goes to another high school that makes me want to step up my game; it's the fact that I know he's working super hard, and I want to match and exceed that."
Swimmers are constantly in fierce competition with their peers during practices and meets, but on most occasions their biggest competitor is in their own lane. It doesn't matter who is on the left or right, because there is no way to slow your opponent, meaning all of the pressure to succeed rests on the swimmer's own shoulders.
"There's no defense in swimming. It's all on you. It's all offense," Pinter said. "I can't control what [my opponents] are doing, so I just focus on what I can do my best in."
"
There's no defense in swimming. It's all on you. It's all offense"
— James Pinter '20
All too often, swimmers can get tunnel vision and only focus on themselves, because that is often the objective in races throughout the club swimming season. During high school season, however, swimmers strive to shift their focus from themselves to the team as a whole.
"With swimming…being an individual sport, it's kind of hard sometimes to switch from the mindset of 'I'm swimming for myself' to 'I'm swimming for a bigger purpose,'" Pinter said.
Throughout the year, each swimmer chases individual goals such as times they want to beat or records they aspire to break. In order to bring the team closer together, Butler equates those benchmark times to points the team would score at the state meet.
"Instead of shooting for an arbitrary time in the 100 fly like 54 seconds, we say if [they] go 53.7 [seconds], that got eighth place at state last year," Butler said. "That becomes the goal because you're scoring 11 points for the team in that case."
In chasing personal goals, swimmers are helping out their team by scoring points and raising the bar for their peers. Team and individual success are not mutually exclusive, something Hajek has found to be the case as he works to defend his title in the 100 butterfly.
"My personal goals are more team goals than they are personal. They're more just points to get the team a better placement at state," Hajek said. "I'm a huge relay guy. I really like relays and working with other people." 
While individual titles are certainly valuable, there's a reason relays count for twice as many points at the state meet. The ability for each swimmer on the Trojan Bolts to be versatile and flexible will be crucial for this team to make a run at the title. No matter which event is one's favorite, each swimmer should be ready to compete in any of the four strokes.
"A philosophy that we really hammer home is that your favorite event is…whatever coach puts you in," Pinter said. "Even if I'm a backstroker and a freestyler, if coach puts me in the 100 breaststroke I know that he put me in that event because the goal is to win. The goal is to win as a team."
Leave a Comment
About the Contributors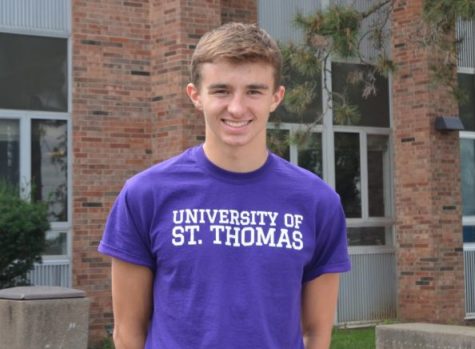 Joe Goodman, Sports Editor
Joe is in his second year working for the West Side Story publications as the sports editor. Joe plays golf, basketball and runs track at West High. He...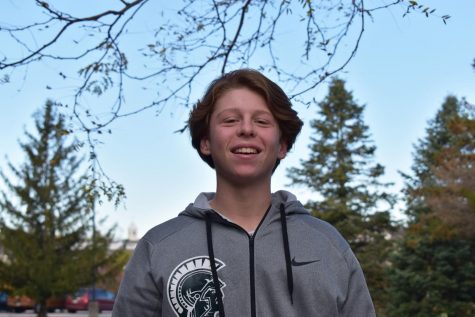 Owen Aanestad, Online Editor-In-Chief
Owen Aanestad is a senior at West. This is his third year on staff working for the online publication as the online editor-in-chief In addition to playing...