Preoccupied
Procrastination is something everyone has struggled with at one point or another. More recently, smartphones have become a huge factor in this dangerous game of continuously pushing back tasks.
"Secure your phones!" You've heard it before in the West High classrooms, a common phrase teachers use to remind their students to remain on task throughout the period. However, outside of school it's much harder for students' phone usage to be regulated. This often results in a large amount of time spent on cellular devices rather than doing homework and other important tasks. It becomes even more complicated when the usefulness of cellphones as a resource is taken into account. Students are able to use their cellular devices as a valuable tool for studying. Dictionaries, calculators, music and video recording are just a few of the very easy-to-use academic features smartphones boast. While there are many positive aspects to having one of these devices, they are still a leading cause of procrastination among students at West.
With the introduction of an extended break due to the COVID-19 pandemic, many students are finding their screen time increased and motivation lacking. Teachers are no longer there to tell teens to "secure your phone," this time it's all on the students. There are no required assignments during this time, though teachers are posting optional reviews and lessons to stay on track. The ICCSD has chosen to continue this method of learning at least through April 30. Without having the motivation of a time frame like school, the time can often just pass and days start to blend. For Emily Shian '22, her screen time has increased dramatically since she started practicing social distancing and remaining at home.
"Being cooped up at home 24/7 has been boring and uneventful. The only way I stay entertained is by watching Netflix or going on TikTok for most of the day. Also, because I can't hang out with friends due to social distancing, FaceTime is my only option. So my screen time has increased by 57% now," Shian said. Her screen time is now around 8 hours a day.
"
Being cooped up at home 24/7 has been boring and uneventful. The only way I stay entertained is by watching Netflix or going on TikTok for most of the day."
— Emily Shian '22
Many West students are currently feeling that way. The question is how to find a balance between connecting with others through platforms like Instagram, messages, Tik Tok and Snapchat and making sure you're spending some academic timekeeping up on school work. For those in AP classes, the College Board has decided the AP exams will still take place, but with two different test date options and a shortened 45 minute exam. This leaves the studying entirely up to the students, and with what feels like all the time in the world this can sometimes be very hard to do. It is however a common theme among students that studying for their cumulative exam is what they plan to do with their extra time while at home.
"I am studying for my AP U.S. History test. I review 2 periods weekly using my AP book, videos and assignments posted on canvas," Emma Selby '22 said.
A multitude of other students are doing the same, but phone distractions can be hard to regulate without a teacher there to ask your phone to be secure.
There are a lot of solutions to this problem. Finding a quiet space that can act as your school zone is important. Usually a bed is not the best place for this and often can lead to procrastination and just wanting to lounge around on your phone. It can be any surface, just make sure it's clear and a space big enough for your work. Lay out all your materials and any snacks you might need to prevent having to continuously get up. It's important to make a to-do list to keep yourself on track but make sure it's not too overwhelming. Focus on one or two big tasks a day.
Here's a surprise…there are actually ways that your phone can be helpful in reducing technology use! Huh? Using apps that regulate your screen time is one way to prevent overuse when you are working to get tasks done. Most phones allow you to set time limits on apps that are keeping you from getting your work done. These limits can only be overridden by a password. Having a family member set the password for you can prevent any self control slip ups. If this doesn't work for you, there's also the trusty technique of just leaving it in a different room while you buckle down on your work. This works well for Natalie Young '20.
"If I really need to get something done, I'll try to put my phone far away so I can't reach it easily, or I'll set a timer on my phone and not open it until the timer goes off," said Young. Not even having the option of the distraction is sometimes the best way to go.
Cell phone usage is seemingly inescapable for high schoolers. According to NPR, around 84% of teens have their own smartphone as of 2019. The increase in ownership has been drastic since 2012, when ownership was merely 41 percent, according to USA Today.
Following national trends, a large population of West students are smartphone owners. Many of these students feel their phones are a big interruption and a leading cause in their procrastination. Though it is easy to recognize how addictive a phone can be, it is often hard to break these habits out of one's own sheer will. Helen Zhang '22 feels as though her phone is too much of a diversion and wishes to spend less time on her device.
"[My phone] can be very distracting and I can become too reliant on [it]," Zhang said. "For example, I use autocorrect a lot so when I am without my phone, I can have a harder time spelling words."
Many might think that the simple solution would be to distance yourself from your phone. For many students, this isn't practical for them to do. Often students rely on their phones for applications like Quizlet, which help them study for tests or quizzes. They can also be a valuable resource for staying in contact with peers, over text for example, for help with assignments and projects. Being able to confer other students that take the same classes can be very beneficial if one does not understand a certain assignment or was absent in the class that day. Massa Suleiman '22 remembers multiple instances in which her phone came in handy to study for her classes.
"Right before an exam if I need to review a term or topic that slipped my mind and I don't have enough time to use any other resource. Pulling up a Quizlet or reviewing materials last minute as a refresher has probably saved me so many points on exams," Suleiman said.
"
Pulling up a Quizlet or reviewing materials last minute as a refresher has probably saved me so many points on exams."
— Massa Suleiman '22
Cell phone usage at West High continues to be a problem, even with the implementation of the new cell phone policies this year. Outside of school, the quick access to a distraction can lead to hours of homework procrastinated. For some students, they are easily able to control their phone usage when it is time to buckle down and finish their work and others struggle greatly with this task. Learning how to adjust homework habits and finding tools that can help regulate phone usage is a great way to ensure that procrastination is kept at a minimum.
Since phones are very easy to carry with you wherever and a good way to stay entertained and connected, one quick text message check can lead to hours of procrastinated time on Tik Tok. Many students contend that finding ways to manage your time and balance that with some breaks is important.

Infographic by Misha Canin
Leave a Comment
About the Contributors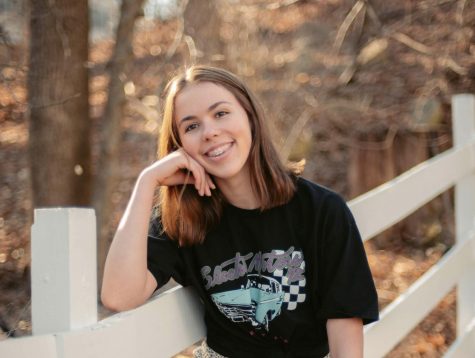 Misha Canin, Print Managing Editor and Business Co-Editor
(she/her) Misha Canin is a senior at West High. This is her third year on staff, where she is currently the business co-editor, social chair and the print...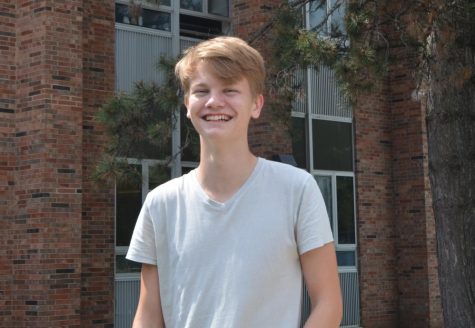 Isaac Young, Opinion Editor
Isaac Young is a senior West High and this is his second year on the WSS staff. He is an opinion editor and reporter.