How School Affects Students' Mental Health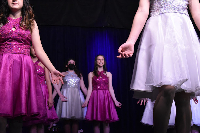 Nearly 75% of the students' self-reported feelings related to school were negative, the Yale Child Study Center found in a survey of over 20,000 participants from January 30, 2022. This negative emotion found closely connected to school seems to ring true for the students at West High as well. Many students have provided their thoughts on the emotions that they most commonly associate with school—and most of them seemed to be negative. The pandemic has made life harder for many students and has hindered their ability to connect with others and focus at school.
"Before Covid, I was very studious and would never procrastinate. But now, I would stress- cram until around 1 am, which makes me dizzy and sometimes blackout for a few seconds during classes. I have an AP class for the first period, and I always end up making mistakes on my tests because I JUST CAN'T FOCUS," said Esther Park '25.
According to a survey conducted by Anna Yuki '25, students feel like the transition from online to in-person school was the most difficult for them, and many have still not gotten used to it. Some students just aren't fit to be in such an intensive environment, and having a long seven-hour school day doesn't help either. Also indicated in the survey is that socialization seems to be important for students, being one of the leading reasons as to why students would potentially look forward to school.
"I think the biggest effect that school has on me is just that it wears me out. Between having to get up early and get home late in the afternoon, I never have enough energy or focus to work on the things I actually enjoy," said Adeline Lasswell '24.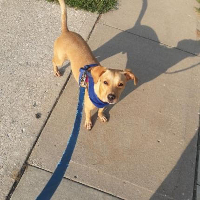 Much like Adeline Lasswell, many of these students have so many assignments and extracurricular activities, on top of people's expectations and mental health, social life, and family issues. It seems to be wearing down upon them at an alarming rate. This seems to make them dislike school, or increases their negative emotions towards school exponentially.
"I hate it," Addison Cribbs '25 said.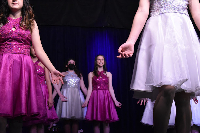 When prompted, her friend gave a similar answer. And when asked of their reasons for coming to school, Cribbs replied with, "I'm only there for the friends and the music," to which Brooke Chandler '25 mentioned, "I'm going because it's illegal not to."
Chandler and Cribbs also spoke of a negative aura that, in their words, "suffocates the entirety of the school building."
Although the academic aspects of school are meant to be fun to some degree, most students receive stress and negative emotions from it, so they start to consider the act of going to school as a largely negative experience. Looking back on the survey from Yale, nearly 80% of students associate the feeling of stress with school, followed by boredom at about 70% and tired at 58%.
When asked how her academic experience could be improved, Park replied, "I am just really against the grading policy where about 80% is a test grade because it makes me procrastinate on homework, which ends up having literally no value to my grade. I'm also a really bad test taker—my anxiety level goes up and I'm so stressed to the point where I sweat and start shaking. I wish the school would be fairer to people who have the same issues that I do."
"
I'm also a really bad test taker—my anxiety level goes up and I'm so stressed to the point where I sweat and start shaking. I wish the school would be fairer to people who have the same issues that I do.
— Esther Park '25
Having too much stress to have a productive mindset is certainly not new to the students of West High. Many like Park feel that too much pressure is placed on tests that in the grand scheme of things, have little to no significance in their life and what they might pursue in post-secondary education.
For many students with a heavy workload, finding the motivation to go to school is a struggle that they face every morning
"I go to school every morning with the goal to get into college and get a job that makes me a lot of money. It's all I care about. I want to make money and be financially stable for myself, which would make me happy. I also like going to school because there are options for me like sports, choir, and a lot of cool things that outshine the bad," said Kalli Titus '25. "When I was really little, teachers used to never give me homework. I would go and show up and learn kindergarten stuff. It wasn't stressful and they would give us a lot of breaks. I feel like lunch and AFT are nice breaks in the day, but they need to tone down the homework. All of the kids I know have significant stress about homework. The schools expect you to learn everything at home during homework if you do AP classes.  It's the school's job to teach you, not to learn it on your own if you sign up for an honors class."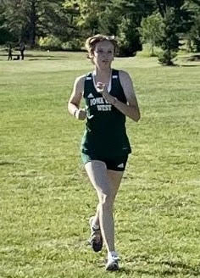 Students like Titus use the fun parts of school as a way to cope so that they won't spend too much time focusing on the bad, which is why choosing the right classes and electives that interest them is so important.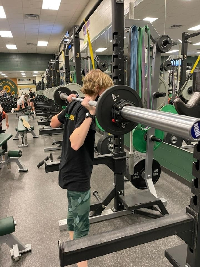 Another student, Park, said, "When I go to school, I'm always excited about meeting my friends because they make me laugh and feel loved throughout the day. My friends are the biggest reason why I am able to wake up for school without hitting snooze on my alarm clock." Addison Cribbs subsequently agreed that her friends are the primary reason she wakes up every morning to go to school. Speaking of friends, according to NIH news in health, interacting with animals can help to lower blood pressure levels, reduce loneliness, and decrease cortisol levels. According to NIH news in health, studies showed that kids who read with animals showed signs of improvement in areas of behavioral, social, and emotional health. "animals offered unconditional acceptance, making them a calm comfort to the children."
Another person also interviewed was a busy student currently enrolled in West High. Addison Cribbs is one of many who struggle with lack of free time and copious amounts of stress, which have been affecting her both physically and mentally. when asked what she would think about implementing a 'Kitten corner' in the school area. she replied, "that sounds awesome. At the show choir meeting yesterday they had a service dog and she was so sweet."
This is just one of the many possible steps that schools can take in order to lower the stress that students have to undergo every day. All of the people whom we interviewed agreed that there is more that schools can and should do to make students' time at West High a much better experience.
"High school feels like an uphill battle, but I know that things will get better. These times are definitely some of the most difficult in my life; I'm getting through it day-by-day," Yuki said.
Leave a Comment
Donate to West Side Story
Your donation will support the student journalists of West High School. Your contribution will allow us to purchase Scholarship Yearbooks, newsroom equipment and cover our annual website hosting costs.