Black Excellence at West: Mayasa Hamid, Bruce Teague and Shalom Alarape
In the third installment of the Black Excellence at West series, alumni Shalom Alarape '18, Bruce Teague '94 and current West High student Mayasa Hamid '23 are highlighted for their achievements at West and beyond.
Black students make up 24.1% of the student body at West, the second highest percentage after white students, which is 49%. The West Side Story started this series to showcase Black students at West and their accomplishments.  
The Urban Dictionary defines Black excellence as "Someone that is Black and portrays great qualities and abilities that make the Black community proud." Though this definition is accurate, it fails to capture the true meaning of the term within the Black community. Black excellence goes beyond an individual having great qualities, it represents freedom, an illustration of someone in their community breaking barriers set by systemic racism.
Celebrating and showcasing achievements made by the Black community helps Black students see themselves in areas of success that can inspire others to strive for excellence as well. 
As of 2022, West High School is ranked the number one public high school in the state of Iowa and its motto has been "Where Excellence is Tradition" for years. Here are some current students and alumni who have exemplified Black excellence throughout their time at West and beyond.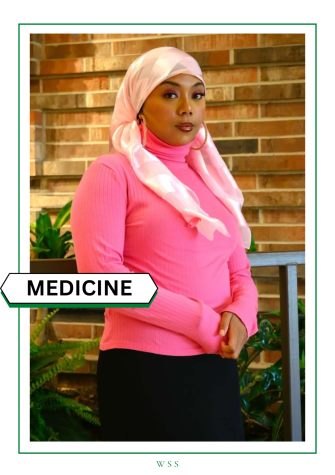 Mayasa Hamid '23
Mayasa Hamid '23 is currently a senior at West and has set a standard of excellence by only wanting the best for herself. Her teachers and classmates describe her as a high achiever with exceptional leadership skills and a kind heart. 
"Mayasa is a very outgoing and dedicated human," said Krisha Kapoor '23, one of Mayasa's classmates. "Whoever she meets, she offers her full attention to and is very present with them, just seeing how hard she works into all of her different things is inspiring."
Her dedication to school in all four years of high school has come with many rewards such as being in West High's honors society for a high GPA.
"I think one thing I am most proud of is being able to maintain a 4.0 GPA and higher in all four years of high school.
I'm not shaming anybody that has anything less but for my standards, my grades are very important; I plan on becoming a cardiovascular surgeon and curing heart disease," Hamid said.
Beyond her academic success, Hamid takes leadership roles in clubs and organizations that center in helping others succeed in life. She was president of West High's iJag for sophomore and freshman year, an Iowa based organization whose mission is to prevent dropout by providing cost-effective solutions to high schoolers. Along with that, she is president of G-world, an all girls club where members can uplift each other and discuss relevant issues. 
"Just having that environment and being able to lead that, it makes me feel so good to know these girls are getting their questions answered."
A club that has gained many members in its first year at West is the Sudanese Student Organization, which was founded by Hamid and a couple of her friends. It is more than a union of students who come from the same place to hangout, the club's purpose is about unifying the Sudanese student body and learning more about their unique culture. 
"The main reason we wanted to start this was because we felt like there's obviously a huge population of Sudanese kids at West High, but there was no unity within us. We were so divided and we wanted to change that. We wanted to bring everyone together to have that space to be your authentic Sudanese self, because being Sudanese is so cool," said Hamid. "It's a very deep rooted culture that those kids don't know anything about. Everyone knows America's history from the beginning to the end. Why can't you know that about your own country?"
One of her most recent achievements was being a Questbridge finalist, a national college match where she was one of the 5,000 students chosen from 17,900 applicants. She matched with Boston University and will be attending BU next fall in the pre-med track. 
"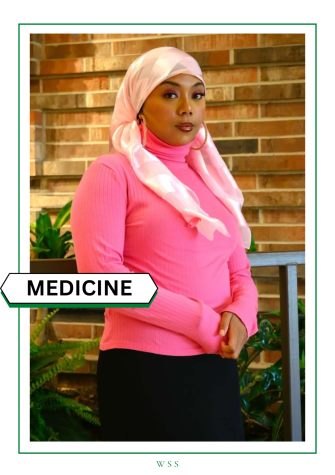 That's my end goal and obviously, the path to get there is not easy, but me being able to do these things lets me know that it's possible to get into such a good medical school. It's possible to get accepted to a good residency program,
— Mayasa Hamid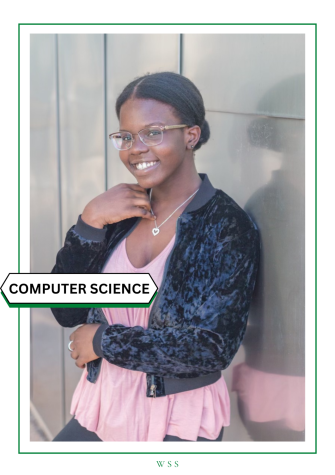 Shalom Alarape '18
Alarape is the eldest of three children and serves as an example of excellence and success to her siblings. 
"Although I was pretty young throughout Shalom's growing up, I always remembered her being super focused [on] bettering herself. It was always so inspiring to see her work ethic and it helped me to form my own," said Joseph Alarape '23, Shalom's youngest sibling. 
While in High school, Shalom dedicated her years to studying for her classes and participating in extracurriculars such as show choir. 
"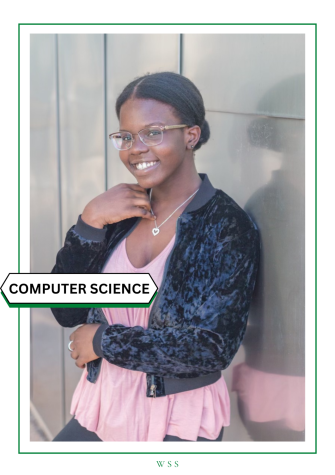 I've always been someone who wants to put my best, sometimes to an extreme of like, not getting enough sleep or whatever. I was driven in that aspect of like, I want to accomplish things so I'm going to.
— Shalom Alarape
As a result of hard work and sleepless nights, she was able to attend Northwestern University where she studied design. Alarape graduated Northwestern with a bachelor's in computer science and design in June of 2022 and is continuing her education with a one year program ending in June 2023. 
"Currently I am getting my master's actually in computer science. (…) then I have secured a job with a medical company in California, so that's what I'll be doing afterwards is being a software engineer for them."
One of the things she is most proud of is teaching and helping others understand things, the idea that her words are important and helpful to others means the most to her. 
"I think that makes me the most proud, one because I'm able to see that I've learned something well enough, or I've learned something that I feel like it's worth passing down. But it also makes me proud to feel like my words and my thoughts are helpful to others." Alarape said.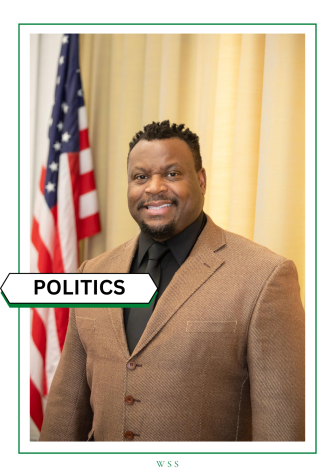 Bruce Teague '94
Bruce Teague '94 exemplifies the diversity within Black Excellence. In his high school days, he was not the most successful academically. However, things took a turn for the better during his college years where Teague graduated with a bachelor's from the University of Iowa and Kirkwood Community College.
"So you know, that's one of the things that I overcame. I was not likely to go to college, if anyone asked me at the age of fifteen, sixteen you know, college was not in my future," Teague said. 
Teague currently serves as Iowa City's mayor. With this position comes great responsibility and trust-building within the community. His ability to be honest, serve others and remain humble make him a great leader. He is also the owner of Caring Hands and More, a service-based business focused on helping individuals and families with services rooted in holistic philosophies.
"I think I learned the value of being a respectable individual because my grandmother lives with me. I got the opportunity to just absolutely fall in love with elderly people. My business today is home care. And so I have group homes for elderly people and persons with disabilities and also the care for in the life of individuals that are in hospice care. My upbringing led to my real life career, which is helping others and I do that not only through my business, but also through my role on city council," Teague said. 
From community service to the church, Teague has been able to build an environment filled with love and acceptance in his community. His pride lies with them, he feels accepted, respected and loved by the people of Iowa City. 
"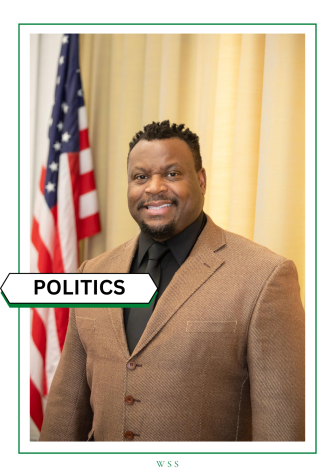 I am most proud of living in a community that accepts me for who I am. I'm Black, I'm gay and I'm the mayor. I'm a business owner, I go to church. I'm most proud of living in Iowa City, a place where we can all be our unique selves.
— Bruce Teague
Leave a Comment
Donate to West Side Story
Your donation will support the student journalists of West High School. Your contribution will allow us to purchase Scholarship Yearbooks, newsroom equipment and cover our annual website hosting costs.
About the Contributor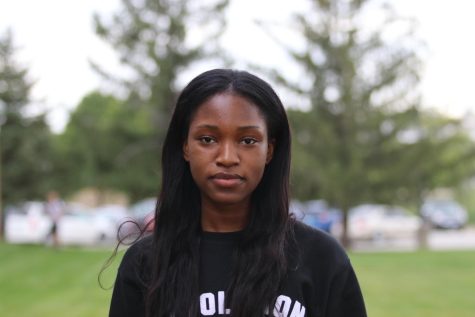 Helelia Wa Kalala, Social Media Editor
(she/her) Helelia is a senior war at West and has been on staff for 3 years. She is the social media editor of all WSS accounts. She enjoys golfing and...