College representatives visit national journalism convention in Indianapolis
Throughout the JEA/NSPA national journalism convention in Indianapolis on the weekend of Nov. 11, high school journalists have had the opportunity to meet with college representatives about future plans.
Candy was collected, pamphlets passed out and wisdom exchanged. Hundreds of students crowded tables and informative displays about colleges and the programs to participate in to get there. Over 3,000 students attending the JEA/NSPA national journalism convention of 2016 in Indianapolis experienced both the sugar highs of the lollipops retrieved from the programs and the lows of not knowing which college, of so many options, to apply to. Thankfully, the college representatives in Griffin Exhibit Hall at the J.W. Marriott were more than willing to help high school journalists achieve a better grasp on how they plan on pursuing their college education.
Kurt Clements, admissions counselor at the USC Annenberg School for Communications and Journalism, advised applying students that colleges normally seek to find students with the most enthusiasm for their path of study.
"The biggest thing we look for is passion for whatever [the students] want to do, whether that's journalism or communications or public relations. You don't have to be an expert in it before you come to campus, but we like to see potential and … students that know it's something they really like to do and something they can pour themselves into for four years," he said.
Bobby Steele, from the University of Mississippi Meek School of Journalism and New Media, agreed that enthusiasm and a willingness to learn are the most significant aspects considered by college admissions.
"
You don't have to be an expert in it before you come to campus, but we like to see potential and … students that know it's something they really like to do and something they can pour themselves into for four years."
— Kurt Clements, USC Annenberg School
"[Colleges] look for a student that has a vision, is self-driven and has a creative mind and is willing to challenge themselves and keep pushing themselves to do better things."
The best way, Clements said, for students to display these traits is through their writing.
"[Writing is] really the only way you get to display yourself when you're applying to colleges — through that statement and through that application … The better a writer you are, the better of a chance you have of being prepared to apply for school."
For students that had no prior experience or knowledge on what kind of school they would like to go to, admissions officers and representatives suggested to look at the types of experiences around the campus.
Despite all of the concern over internships, experience, applications and appealing personality characteristics, high schools students still find themselves putting unbelievable amounts of work into applying and choosing a college.
Maureen Langley, representative from Ball State University in Muncie, Ind., also thinks that applying students get too anxious about college.
"I think that high school students stress themselves out way too much about admissions and getting into school … All I did [to get into college] was fill out the application."
As long as a student has good grades and is active in their school and community, they shouldn't have issues finding a school that's right for them, Langley added.
Representative Shelby Gluck from Philip Merrill College of Journalism in College Park, Md. suggested that students keep in mind special scholarship opportunities close to home, especially when money becomes a concern for students.
"I would encourage a student to never rule out an in-state option. Look at private schools that might have scholarship options," Gluck said.
Although there are a multitude of options for colleges and programs for high school students to choose from, according to all of the college officers at the convention, college isn't meant to be excessively stressful and should only help to improve your future.
Beth Moellers, representative from Northwestern Medill School of Journalism agreed with this, saying that students should merely keep in mind what they are passionate about and what they hope to pursue as a career.
"College is really about broadening your horizons, so you should look for chances to do internships, chances to go abroad, chances to network with professional journalists. You're building not just your résumé, but your character."
Leave a Comment
About the Contributors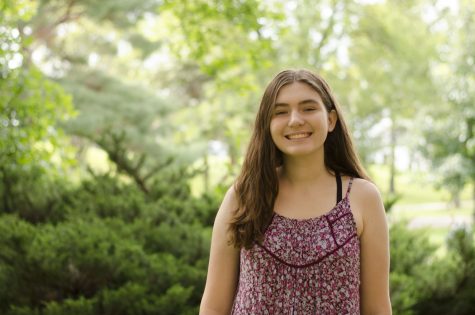 Grace Yarrow, Copy Editor











Grace is a sophomore, digital copy editor and Humans of West High reporter, this being her first year on West Side Story. Aside from...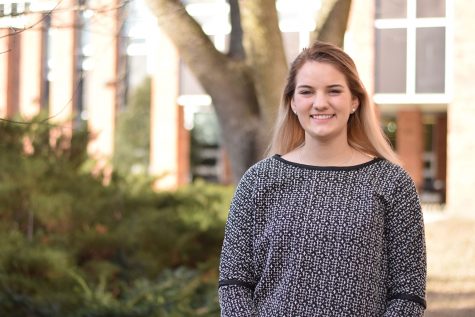 Isabelle Robles, Digital Editor-in-Chief











Isabelle is a senior this year at West and has been on West Side Story staff since she was a sophomore. When she's not working on...