Tales from food industry insiders
Three West High students share some of their craziest experiences while working in the food industry.
Many high school students consider pizza restaurants, fast food chains and coffee shops to be places to relax and spend time with friends, employees there have very different experiences both in serving customers and handling the ups and downs of working in the food industry. Three high school students share some of their more memorable experiences working in food service.
Allison Altschuler '19 at Dunn Brothers Coffee
Allison Altschuler '19 has been working at Dunn Brothers Coffee for 10 months. She is a barista, which entails making drinks for customers, working the cash register, handling food and manning the drive-through. For her, one hardship the job can bring forth is maneuvering the Iowa weather.
"There was a really big storm … and my boss kept us there during the storm, but eventually let us leave early. We ended up going home in the worst of it. My car definitely couldn't handle it," said Altschuler.
Aside from storms, it is more difficult than it looks to create the perfect cup of coffee to jump-start a customer's day.
"
I was brewing coffee and accidentally forgot to flip up the tap and coffee started brewing everywhere."
— Allison Altschuler
"I was brewing coffee and accidentally forgot to flip up the tap and coffee started brewing everywhere," Altschuler explained.
Along with difficulty in preparation, the job of a barista often faces some hardships with customers.
Altschuler said, "A lady comes in pretty frequently and asks for us to put in enough creamer so her coffee is beige and a couple ice cubes to cool it down. If it's not cool enough she will over exaggerate how hot it is."
One thing that bothers drive-through employees is when customers realize at the last minute that they forgot to bring money.
"People will come through drive thru and realize they don't have their money and leave the drive-through lane after we are done with their drinks and food," Altschuler said.
Although dealing with customers can be difficult, some parts of the job can be fun.
"I was washing dishes in the back room with an old co-worker and the sink was getting a lot more bubble than normal and we had a bubble fight," said Altschuler, "Thank God we didn't get in trouble."
Amber Rose '20 at Domino's Pizza
Amber Rose '20 works at a Domino's and has been working there for about a year and a half. She is an 'insider' which means she works in the restaurant and helps customers, takes phone calls for delivery, makes pizzas and runs the ovens. One of her favorite memories from work was when The Hawkeye Express came to Dominoes.
"
After a minute or two my coworker tripped and fell, pulling the drunk guys down with him."
— Amber Rose
"The Hawkeye Express drops off right next to our store after home football games and we used to set out a table and sell drinks and pizza by the slice," Rose said. "We would have someone dress up in our Domino costume. One game … my co-worker dressed up and these two really drunk guys came up and hugged him. Then they made him start dancing around. The only problem is that it's almost impossible to see out of the costume, so after a minute or two my co-worker tripped and fell, pulling the drunk guys down with him. They proceeded to struggle on the ground for a couple more minutes trying to get up. Me and my other co-workers hadn't seen them fall so we weren't able to help him right away. We still talk about it over a year later."
Bri Buckley '20 at Chick-Fil-A
Bri Buckley '20 works at Chick-Fil-A in the mall and has been employed there for two years. She is a trainer which means she works up front at the cash register like team members, but she also trains new team members. Generally, her day consists of bagging orders, training new employees and sometimes working in the kitchen if that is where she is needed.
One recurring incident at work is receiving prank calls. While annoying, the employees find it a funny part of their working experience.
"One experience that happens a lot is prank phone calls." Buckley said. "One of the most recurring ones is … kids will call the store laughing and say they 'found beef in their chicken.' Even though it is impossible since we don't have any beef in our store. They find it pretty funny and I admit we laugh about it too."
Leave a Comment
Donate to West Side Story
Your donation will support the student journalists of West High School. Your contribution will allow us to purchase Scholarship Yearbooks, newsroom equipment and cover our annual website hosting costs.
About the Contributors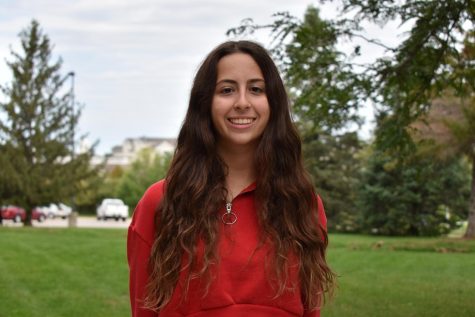 Carmela Cohen Suarez, Entertainment Editor
Carmela Cohen Suarez is a senior at West high and this is her third year on the West Side Story. She is the online Copy Editor and Entertainment Editor....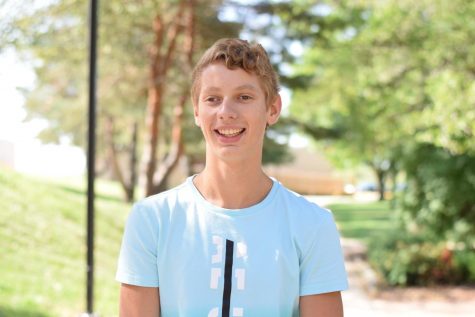 Sean Brown, Photographer
Sean Brown is a photographer on staff and a senior at West. When he isn't microwaving hot pockets or looking through the five hundred pictures he took...