"If Beale Street Could Talk" is another win for Barry Jenkins
With his third major film, "If Beale Street Could Talk," Barry Jenkins presents a vibrantly filmed love story with deep emotional resonance.
As a young director, following your first big success is always a tough task. This can potentially make or break a career, determine if the director in question keeps their line of successes going or fades into obscurity.
If your previous film happens to be "Moonlight," as is the case with Barry Jenkins, then this task is even harder. That film won the best picture at the 2017 Oscars ceremony and was universally lauded by critics as one of the best films of the decade thus far. Myself included. I revisited "Moonlight" the weekend before I saw his new film and was again swept up in the whirlwind of emotions Jenkins conjures up over the film's two-hour runtime.
Then, seemingly out of nowhere, Jenkins returns with his follow up, "If Beale Street Could Talk." The film was adapted from a book by James Baldwin, one of the great novelists of the twentieth century. Translating the work of any classic novelist from page to screen is never a simple task, especially when said novelist is as culturally impactful as Baldwin is. Despite these odds, Jenkins knocks it out of the park again with his third feature, successfully merging his talents as a director with Baldwin's powerful prose to make a quietly affecting picture.
Set in the '70s, the plot turns on the romance between 19-year-old Tish (Kiki Lane) and 23-year-old Fonny (Stephen James), which is made complicated by the fact that Fonny has been imprisoned for a crime he didn't commit. The fight to prove his innocence becomes even more urgent when Tish discovers that she's pregnant with Fonny's baby.
The film is stellar. Jenkins knows how to pick the perfect actors for every role. He looks for talent and emotional resonance with the script over whatever weight they may have as "stars." Case in point, both Lane and James have done minimal acting (at least in films) before this, but the both of them play the roles with such conviction that you never once doubt that they are in love and have known each other for the majority of their lives. Their exuberance and joy in the flashback scenes are invigorating, so much so that they succeed in making Fonny's imprisonment in the present all the more depressing. This sparring match of moods, joyful and somber, is what makes the film so effective at replicating the obstacles love faces in real life.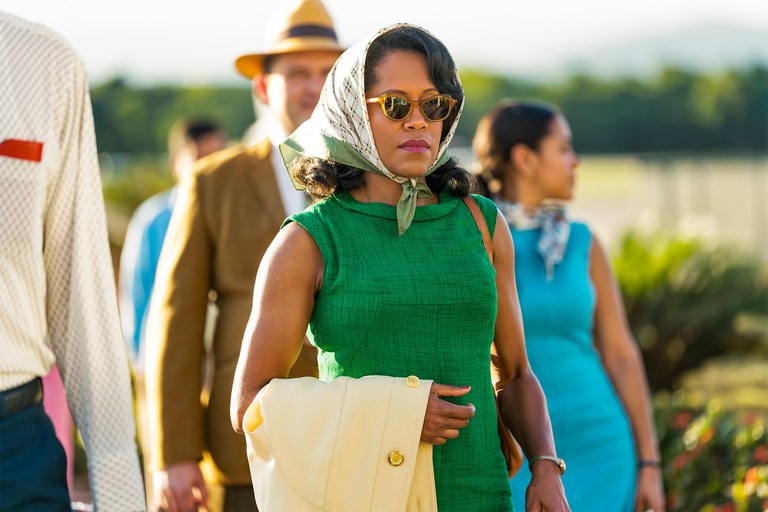 Though casting relatively unknown actors in the lead roles, Jenkins calls upon a couple familiar faces for the strong supporting cast. Regina King plays Tish's mother, Sharon, and although she only leads in a couple of key scenes, she steals every minute of them. Colman Domingo and Michael Beach star as Tish and Fonny's fathers (respectively) who completely sell the fact that they're old friends or drinking buddies. They provide some light comic relief in a way that doesn't feel forced. Brian Tyree Henry, of "Atlanta" and more recently "Into the Spiderverse," fame makes an appearance in the middle of the film as Fonny's old friend Daniel. There's a captivating scene where he talks about the horrors of prison that had me on the edge of my seat, effectively complimenting and foreshadowing Fonny's eventual fate.
Behind the camera, the movie's production design is just as impressive. The characters are dressed in colorful period outfits that often lineup with the warm colors of the landscapes. The color yellow, in particular, jumped out at me in a number of scenes. There is a distinctively autumnal mood in the color palette. As a director, Jenkins once more meticulously directs with a plethora of detail and precision in every shot. From the opening usage of a crane shot to the frequent close-ups, he gives to the actors, probing into the depths of their psyche. Nicholas Britell, (who also scored "Moonlight,") tops it all off with a lush orchestral score, brimming with both beauty and melancholy.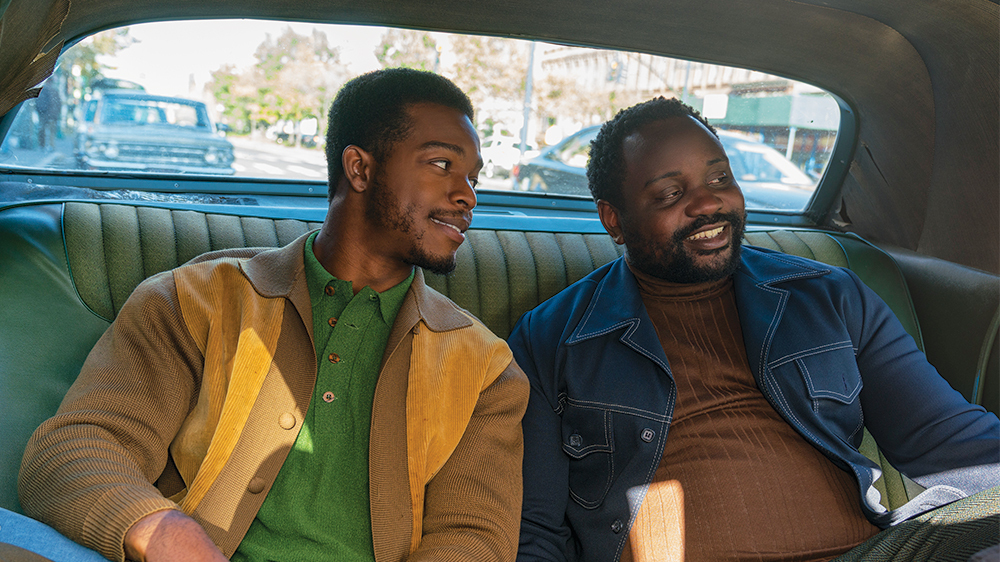 The film is particularly impressive because of the perfect synthesis Jenkins reaches between Baldwin's writing and his own distinctive style as a director. One never overwhelms the other, they both work in harmony throughout the film. One example of this comes in the middle of the film when Tish is starting to feel the kicks from her baby. An inner monologue (directly from the novel) plays over the scene, describing the "deal" she has reached with the baby, while strong visuals of Tish keeling over from progressively stronger kicks depict her plight in startling detail. You can't have one without the other.
In summation, "If Beale Street Could Talk" is another strong film from Barry Jenkins. It's different from his previous effort externally, but both works strike emotional chords deeply within the viewers. Or they did with me at least. "Beale Street" is a sad film for much of its runtime, but it's ultimately hopeful. It speaks to the strength of love, even when faced with the seemingly immovable forces of institutional racism. On almost every level imaginable, from actors to the script, to the directorial flare, to the score, this movie impressed and moved me. Definitely one of the best films I saw last year. The spirited romanticism is just we need in a world filled emotionless big-budget blockbusters.
Leave a Comment
Donate to West Side Story
Your donation will support the student journalists of West High School. Your contribution will allow us to purchase Scholarship Yearbooks, newsroom equipment and cover our annual website hosting costs.
About the Contributors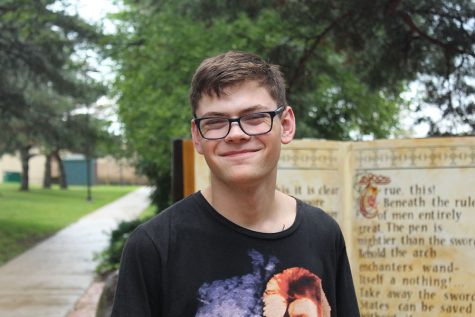 Harry Westergaard, Arts Editor, Co-Copy Editor
Harry Westergaard is a senior at West High and this is his third year on staff. He does a little bit of everything on staff, working primarily as the Arts...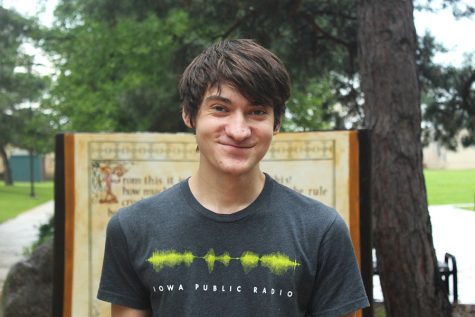 Rain Richards, Designer
Rain Richards is a senior at West and this is his first year on staff. He is a designer for both Online and Print. In his spare time, he plays retro and...