News briefs
Lots has happened around West High and the nation since the last WSS issue. Here's what you might have missed.
December
Dec. 22 – Portions of the federal government shutdown due to disagreements between Congress and President Trump over allocating $5.7 billion of the U.S. budget toward a southern border wall. It affected approximately 400,000 federal workers. The shutdown, which would go on to become the longest in U.S. history, temporarily ended on Jan. 25 with a bill that allocated no funding toward the border wall, and reopened the government for three weeks.
Dec. 31 – Elizabeth Warren became the first major candidate to announce her intent to run for the 2020 Democratic presidential nomination. Other current Democratic hopefuls include Julian Castro, Tulsi Gabbard, Kamala Harris, Kirsten Gillibrand, Corey Booker, John Delaney, Amy Klobuchar, Andrew Yang and Pete Buttigieg. President Trump is the only Republican candidate to announce their 2020 bid so far.
January
Jan. 10 – West High announced that it will switch to a weighted GPA system for the 2019-20 school year. In this system, students will receive a boost towards their GPAs for taking AP or honors classes. The changes will not apply to courses taken in previous school years.
Jan. 11 – The U.S. began moving troops out of Syria at President Trump's orders. The U.S. has maintained troops in the region since 2014, and the conflict has been going on since 2011. The main combatants are the Syrian government, Syrian rebels, Kurdish separatists and ISIS.
Jan. 12 – West show choirs competed for the first time this season at the 2019 Waukee Star Struck Show Choir Invitational. West's varsity group, the Good Time Company, placed 4th, while West's prep group, Showtime, placed 5th in their respective divisions. The groups will perform for the last time on February 24 at the West Spring Swing Show.
Jan. 20 – West High hosted its annual Dance Marathon to raise money for pediatric cancer research and treatment. This year, West raised $28,519.22 at the event, which involved multiple musical performances and other festivities throughout the six-hour period.
Jan. 23 – Embattled Venezuelan president Nicolas Maduro gave U.S. diplomats 72 hours to leave the country after the U.S. announced its backing of Maduro's challenger, Juan Guaido, who declared himself interim president. This deadline was later extended to 30 days after the U.S. announced it had no intention of adhering to the original time frame.
Jan. 24 – West High hosted its second annual MLK Day celebration. The day included numerous sessions promoting equality and giving back to the community that students could choose from, as well as a mandatory panel called "Voices of West High."
Jan. 28 – Zalmay Khalilzad, the U.S. Special Representative for Afghanistan, announced that U.S. and Taliban officials had a draft of an agreement that could end the long-running war in the country.
Jan. 30 – Record-setting cold temperatures hit the Midwest. Wind chills often dropped below -50 degrees Fahrenheit, with temperatures hovering around -20 degrees for three days. Unfortunately, this weather led to death tolls in the double digits.
Jan. 31 – The West girls and boys basketball teams faced off against their City High counterparts. The boys won 69-48 and the girls won 65-51. The leading scorer for the boys team was Patrick McCaffery '19 with 27 points. The girls team was led by Lauren Zacharias '19 with 20 points.
February
Feb.9 – West High's FTC robotics team, Trobotix, competed at the Super-Qualifier Tournament hosted at West. The team placed eighth, was awarded best design, and qualified for the state tournament.
Feb. 17 – BPA State begins, hosted in Des Moines. West High's BPA will compete in various categories that relate to the modern business world. Students in BPA will be aiming to make nationals at this event.
Feb. 23 – Starting this day West High will host the Kanellis debate tournament. At this event, schools from around the Midwest will bring teams to compete in both speech and debate contests, lasting all day.
Feb. 26 – West's track season begins with the Wartburg Indoor Invitational. The meet, hosted by Wartburg College, will be held at a 200-meter indoor track and feature schools from all around Iowa.
March
March 2 – Schools from across southeast Iowa will compete in the SEIBA Jazz Festival at West High. The all-day event involves schools playing pieces that they rehearsed over the course of the year and receiving critiques from judges.
March 9 – West High will host its third annual Walk It Out Multicultural Fashion Show. Students representing cultures around the world will model traditional clothing. There will be food, art and dances from all around the world.
Leave a Comment
Donate to West Side Story
Your donation will support the student journalists of West High School. Your contribution will allow us to purchase Scholarship Yearbooks, newsroom equipment and cover our annual website hosting costs.
About the Contributors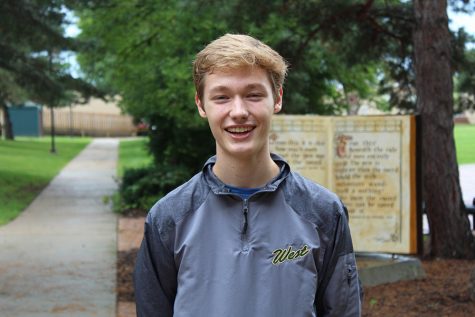 Will Conrad, Assistant Sports Editor
Will Conrad is a reporter, anchor, and Assistant Sports Editor for Print. This is his third year on staff. In his free time he enjoys running, being outdoors,...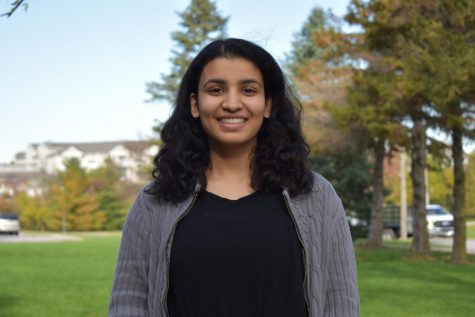 Aditi Borde, Photo Editor
Aditi Borde is a junior at West High. This is her second year on staff and she is the photo editor and social media editor. Outside of the newsroom, Aditi...