Football season preview
The football team will be relying on juniors and sophomores to contribute to the winning tradition with a smaller senior class.
There is a simple motto head football coach Garrett Hartwig attributes to the continued success of his program: "Play your best football in October".
His teams have certainly lived up to that motto as of late.
Over the past three seasons, the Trojans have gone a perfect 12-0 in October, each year reloading with talent that fills the gaps left by the previous year's senior class.
When Hartwig took over the football program in 2014 there were 23 seniors. Two years later, that number had shot up to 30. Last year's class had 36 members and was perhaps the most talented group to come through the program in recent memory.
The Trojans are looking to reload again this year, but with the number of seniors being cut in half from last year, Hartwig is left searching for ammunition amongst his juniors and sophomores.
"We have a talented young group of guys, but they are all inexperienced," Hartwig said. "Teaching and helping them to understand schemes, concepts and the intensity of varsity football is something everyone faces with a young team." 
Of the 22 starters on last year's team, only four bullets remain in the chamber: quarterback Marcus Morgan '21, receiver Tate Crane '20, linebacker Grant Henderson '20 and linebacker Will Hoeft '20.
Crane, Henderson and Hoeft, along with a majority of this year's starters, will be playing on both sides of the ball this year. There is still a lot to figure out position-wise, but this is what is known so far heading into Friday's game against North Scott.
SCARCE SECONDARY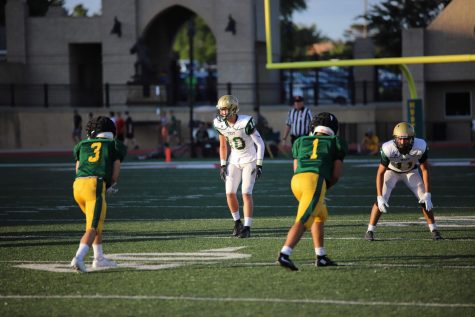 Perhaps nowhere are the Trojans thinner than in the defensive secondary. Defensive coordinator Tyler Meade will be using wide receivers Tate Crane and Grahm Goering '21 at cornerback and safety. Tyuss Bell '21, Ian McAreavy '21 and Eric Torres '21 will rotate between free safety and corner. Those five along with linebacker-safety hybrid Grant Henderson will be looking to lock down opposing deep threats all season.
Fabian Brown '21 looks to take over as the Trojan's top coverage man. Despite being undersized, Brown is incredibly strong and quick, giving him the ability to line up against receivers and tight ends.
"We've got a really good group of athletes. I think they would probably say receiver is their primary position but they feel comfortable playing both ways," Meade said. "Right now we're trying to figure out who's got the cover skills and the ball skills to be able to fit in."
On the bright side, having receivers playing in your secondary should result in few dropped interceptions for the Trojans.
ATHLETIC LINEBACKERS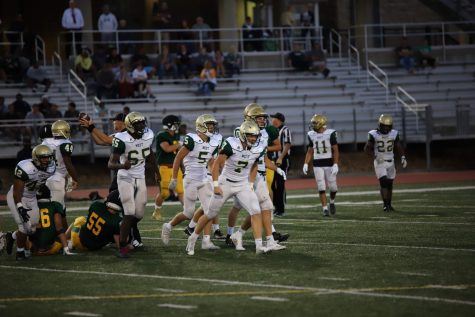 The linebackers will be without last year's fourth-leading tackler Will Hoeft, who suffered an ACL tear on his way to placing at the state wrestling meet this past winter. With Hoeft out for the first half of the season, Meade has entrusted Henderson to lead his defense from the strong-side linebacker position.
"Being a linebacker is a lot like being the quarterback of the defense," Henderson said. "This year I need to be getting my nose in there, getting dirty and not being afraid to lay the boom. I'm also looking to bring an edge to the defense."
Henderson is an elite ballhawk, evidenced by his two interceptions and two fumble recoveries for touchdowns last season. Mason Applegate '22, Drake Relay-qualifying sprinter, and Marchaun Hoover '20, who recently back squatted 500 pounds, will round out one of the most athletic linebacking corps in the state this season.
"We're all fast, quick athletes," Henderson said. "All three of us aren't afraid to hit. Hopefully we can put some fear into the offenses we face after they see us on film."
TO THE FOUR FRONT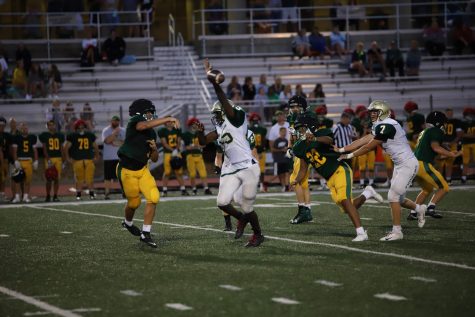 Of all the defensive groups, the defensive line has the biggest shoes to fill. Last year's three-man front of seniors Landon Green, Josh Halverson and Jason Strunk wrecked havoc on opposing backfields, and defensive line coach Josh Flammang will be looking for repeated success this year.
Ali Alwahdani '20 will start alongside juniors Joey Chase and Alex McKay. Alwahdani and Chase play tackle and aim to clog up the front line while McKay will be outside at defensive end keeping things contained.
Recent transfer Anu Dokun '20 will also play on the defensive line and could develop into one of the state's best defensive prospects before the season is over. Standing 6 feet 3 inches with incredibly long arms and a solid frame, Dokun is a matchup nightmare for high school offensive linemen from his position at defensive end. 
"Anu has been a welcomed surprise. He's being able to hold the edge and not let anything get outside of him," Meade said. "He's very physical so it's good to have that presence. He has a lot of energy and gets excited when he makes a play or when someone else makes a play."
Meade likes to mix up defensive alignments, so expect three, four or even five Trojans down on the line of scrimmage on any given down.
NEW LINE OF CREDIT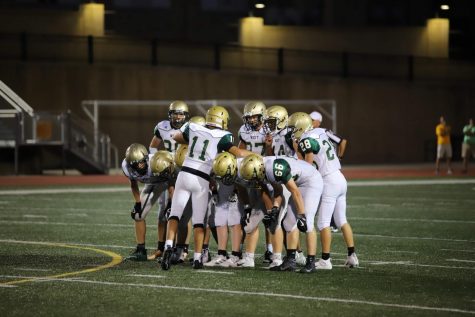 Last year's all-senior offensive line has been wiped clean, opening the door for any and all capable lineman battling for spots protecting Morgan.
Among the starters are center Matt Karwal '20 and guard Tyler Halverson '21. Karwal is only 5 feet 11 inches tall, but he resembles a brick wall from the center position and looks to lead the offensive line by example as one of the team's voted leaders. 
Halverson will be a staple on the Trojan's offensive line for the next two years with his strength and foot speed. Look for Halverson to be pulling on run plays, opening up holes for Hoover and Bell.
"O-Line is one of the most challenging positions on the field because it requires the most synchronization between players," Hartwig said. "It is the combination of putting players in the right spot and understanding the scheme."
Anytime you have five new offensive linemen making their varsity debuts, mistakes are going to be made. Hopefully, Morgan won't be scrambling too often early in the season as coach Sam McLeran gets his offensive line on the same page.
QUARTERBACK COMPOSURE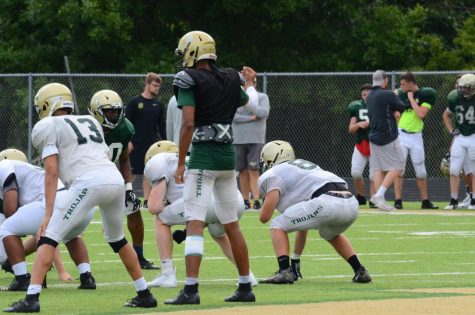 If there's one big difference in Morgan from last year's season-ending loss to Bettendorf up to now it is his maturity and composure. In between those nine months, Morgan has competed in three different state competitions in basketball, track and baseball. The junior also seems to have added strength and has grown to a legitimate 6 foot 3 inches.
"Playing state basketball and baseball will definitely help," Morgan said. I sort of let my sophomore year be my sophomore year and get some experience under my belt. Going into my junior year it definitely helps because I've been in situations like that before and I'll be more comfortable. "
Morgan has always been an adept scrambler, and last season it was clear that he had the arm to play varsity football. This year, however, Morgan looks to improve his decision-making and accuracy on his shorter routes to keep the Trojan offense moving the chains.
"Being accurate on every throw that I can, especially the short ones being able to get those and convert those more often than not," Morgan said.
It can be tough to win over a locker room as a junior, especially playing for one of the better teams in 4A, but Morgan seems to have done just that. Offensive coordinator Andrew Durham trusts Morgan to make the right play, and his knowledge of when to take a shot and when to scramble out of the pocket should make for another exciting West High football season.
TWO-HEADED SNAKE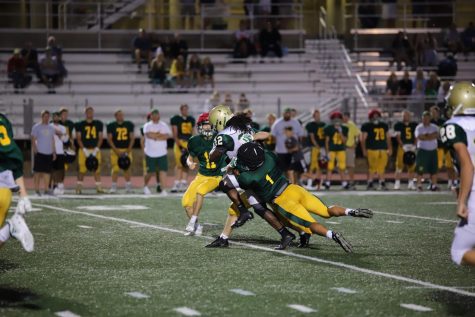 The West High backfield has rarely been restricted to one running back during Hartwig's tenure, and this year is no different. The Trojans have a thunder and lightning combination of Marchuan Hoover '20 and Tyuss Bell '21 to counter Morgan's passing grandeur.
Hoover is five-feet, nine inches of pure muscle, and his legs never seem to stop moving. The shorter back routinely throws smaller defenders to the ground, breaking three or four tackles every time he touches the ball.
"My biggest strength is going through the hole with power," Hoover said. "I've improved the basics: my footing, how I run, my technique."
Bell, a two-time state-qualifying sprinter, is one of the quicker backs to come through the West High program. Look for Bell to bust quick runs to the outside or receive handoffs in motion on jet sweeps.
HELPING HANDS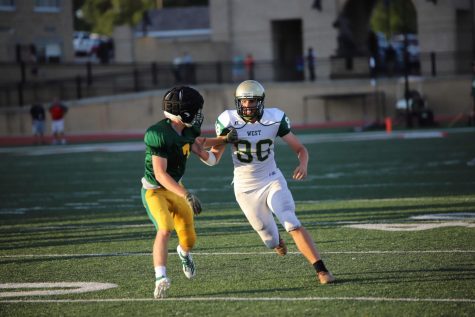 Tate Crane leads a talented group of wide receivers that should give Morgan plenty of options as he rolls outside of the pocket. Crane is 6 feet 3 inches tall with long arms and hands like glue. Expect him to have a breakout season as Morgan's top target.
Juniors Grahm Goering and Eric Torres will take turns lining up opposite of Crane as the second receiver. Goering is an exceptional route-runner while Torres will look to use his strength and athletic ability to win balls thrown in the air.
"Hartwig says every practice that this is the best receiving core in the state and it's been like that for the past three years," Goering said. "We have high expectations."
Alex McKay '21 saw varsity experience as a sophomore on last year's star-studded offense and will be starting at tight end this season. First-team all-state rugby selection Logan Moel '20 has joined the team as a wide receiver and has already incorporated himself into the lineup as a slot option. 
The wide receivers seem to be the most established group in the Trojan's new-look squad.
JUST FOR KICKS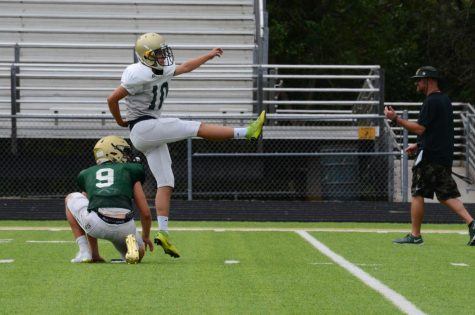 Owen Smith '21 has been taking kicks as the varsity starter and has impressed in scrimmages with both solid accuracy and distance. Expect Smith to kick field goals and kickoff for the Trojans.
If the Trojans fail to convert on third downs, Morgan will remain on the field as the team's starting punter. Last year Morgan averaged 39.1 yards per punt, fourth-most in class 4A.
PLAYERS TO WATCH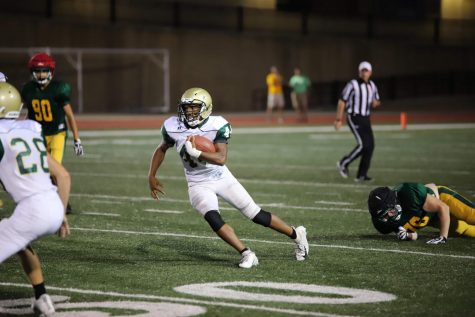 In high school football, lineups can change drastically from week one to week nine. Injuries, suspensions and nerves can shift any lineup that a coach once thought to be solid. With that being said, there are a few players who are poised to become household names by the time the season is up.
Marchaun Hoover: Anyone who has grown up around Hoover knows he is an athletic freak of nature, with incredible strength and natural speed. Hoover was unable to showcase his complete skill set last season playing behind a number of senior running backs, but he is ready to dominate opponents at both running back and linebacker this season. Don't be surprised to see Hoover on an all-state team in November.
Eric Torres: In addition to his roles as a defensive back and wide receiver, Torres is also the backup quarterback, demonstrating his ranging athleticism and intellect. Torres has gotten considerably stronger since his sophomore year, and will contribute in a multitude of ways this year.
Mason Applegate: The brother of shot put champion and first-team all-state defensive tackle Landon Green, Applegate shows flashes of the athleticism that runs in his bloodline. The top varsity sprinter as a freshman, Applegate has filled out his frame this offseason and looks the part of a varsity linebacker, despite only being a sophomore. Hartwig has been flirting with the idea of Applegate taking reps at running back, perhaps foreshadowing the future of the West High backfield.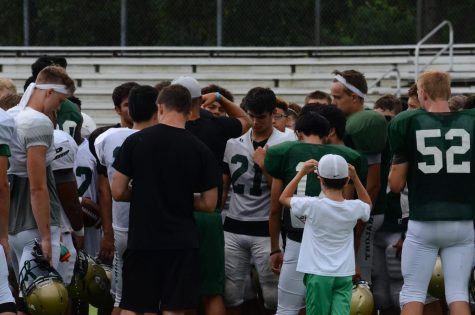 There's still a lot of work to be done if the Trojans hope to end their season inside the UNI-Dome with a state championship trophy. Consistent effort and improvement in practice along with avoiding injuries will be crucial to this year's success.
"State championships aren't won in one day, it's a whole season's worth of hard work," Henderson said. "The whole team has to buy in."
The Trojans open the season playing at North Scott High School at 7:00 on Aug. 30.
Leave a Comment
Donate to West Side Story
Your donation will support the student journalists of West High School. Your contribution will allow us to purchase Scholarship Yearbooks, newsroom equipment and cover our annual website hosting costs.
About the Contributors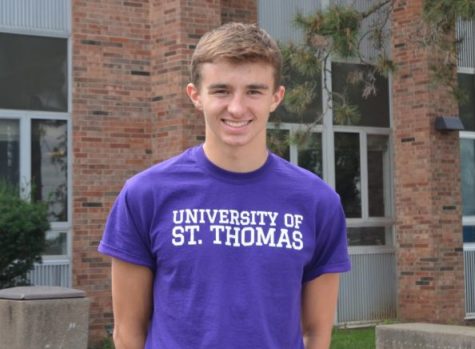 Joe Goodman, Sports Editor
Joe is in his second year working for the West Side Story publications as the sports editor. Joe plays golf, basketball and runs track at West High. He...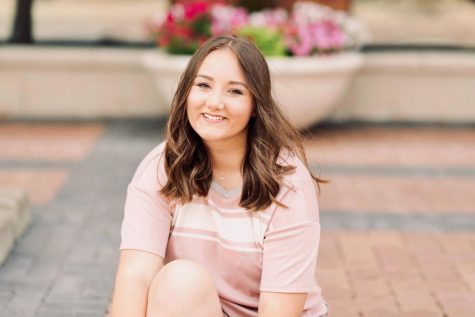 Alyssa Skala, Yearbook Managing Editor
(she/her) Alyssa Skala is a senior at West. She is a third year photographer on staff and a second year editor for yearbook. When she doesn't have her...