Battle for the Boot preview
A look into this week's football match up between crosstown rival City High and its possible playoff implications.
The final week of the football regular season is here. The Trojans come into week nine with a 3-5 record which might seem like a slight disappointment compared to previous years, but a win over crosstown rival City High and a Battle for the Boot victory can make the season and increases the team's slim playoff chances. For the 51st time since the game's inaugural matchup in 1969, the Trojans and Little Hawks will meet in hope of hoisting the brazened boot at the end of the fourth quarter.
Coaches Garrett Hartwig and Dan Sabers have led their two teams into the cross-town rivalry game for the past four years and they know what to expect.  Both City and West are looking to improve their records and position in district four and state RPI standings, increasing their team's chance of receiving a playoff bid. After week eight West High is ranked 22nd and City High is ranked 29th in the Iowa High School Athletic Association's Ratings Percentage Index.
The Rating Percentage Index (RPI) is calculated by the IHSAA as a sort of 'power rankings' for the state's football teams. The index produces a number between zero and one, with a higher score equalling a better ranking (22nd ranked West High has a RPI of 0.4780 with their 3-5 record). The ranking dives deeper into the team's overall record by determining the quality of the team's opponents. A team with a harder schedule can be rewarded, even if they lose against tough opponents. Likewise, a team with a good record that lacks high-caliber opponents won't be rewarded as much. This newly implemented system allows nine at-large bids, or teams not automatically qualified, into the playoffs to go along with the seven teams crowned district champions in class 4A. 
West and City are both in District Four, which has already seen its automatic qualifying spot taken up by Linn-Mar, who clinched the district last Friday night. However, if all the chips fall into place, West could squeak into the playoffs with an at-large bid, although the odds are very slim. No matter how each team's season has gone the game between bitter cross-town rivals is always a hard-fought game featuring Iowa City's premier athletes. 
Offensive Breakdown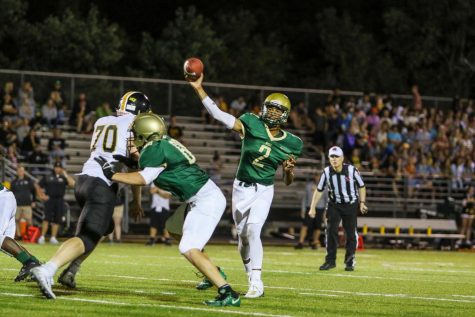 Through the first eight weeks of the season the Trojans offense, led by Marcus Morgan '21, has flourished in the passing game as he comes into the game with 1,603 passing yards, 10 touchdowns and only four interceptions. Morgan couldn't do it without a strong receiving core consisting of juniors Grahm Goering, Ian McAreavy, Mikey Brown and senior leader Tate Crane. Goering has 529 yards for five touchdowns while Crane has 516 yards for four touchdowns. To keep drives alive on Friday night wide receivers will have to break free from the Little Hawks leading tackler, defensive back Jamari Newson '22 with 21 sole tackles on the year.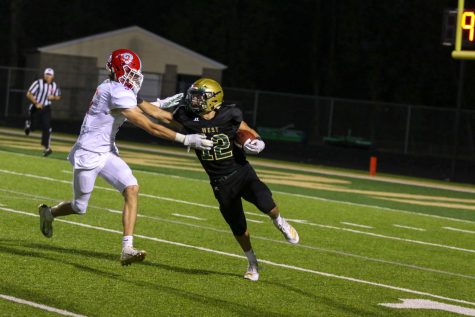 After the first couple weeks, Tyuss Bell '21 and Marchuan Hoover '20 have pushed their way to make the Trojans run game a threat along with key sweep touchdowns from Fabian Brown '21 against Davenport North and Muscatine.
The three combine for 492 rushing yards so far this year and have the Trojan workhorses themselves up front, with the offensive linemen led by the three seniors Matt Karwal, Makhi Halverson and Nick Fairfield. The o-line will be in charge of blocking City High's defensive end Kolbe Schnoebelen '20 with 19.5 total tackles on the year.  For the boot to stay on the west side of town, all cylinders of West's offense need to be clicking to prevent the late-game stumbles and provide more fourth-quarter heroics like the Davenport North and Muscatine games.
Defensive Breakdown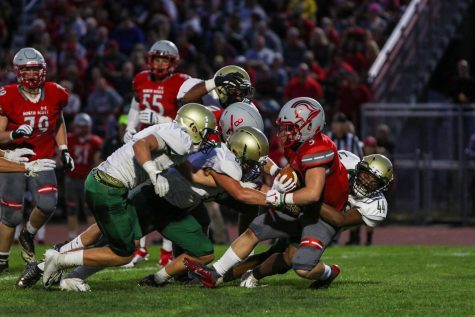 The Trojan defense is compiled of all-around athletic players spread across the field, with five defensive players already having 30 or more tackles on the year. Defensive coordinator Tyler Meade hopes to shut down City High's run-heavy offense led by senior running back Tonka Hickman. To contain Hickman and the run game it will all start up front as the Trojans will need a heavy presence in the box, including defensive end Mason Applegate '22, and Anu Dokun '20 who combine for 65 tackles on the year so far. If the Trojans succeed in shutting the run game down, junior Little Hawk quarterback Raph Hamilton isn't afraid to scramble and run or sit back and throw. City High's quarterback has only completed passes 45.9% of the time on the season so far but has also run for 289 yards and three touchdowns.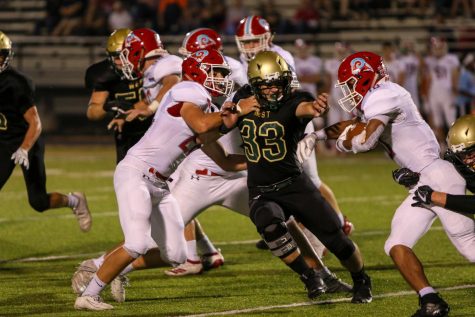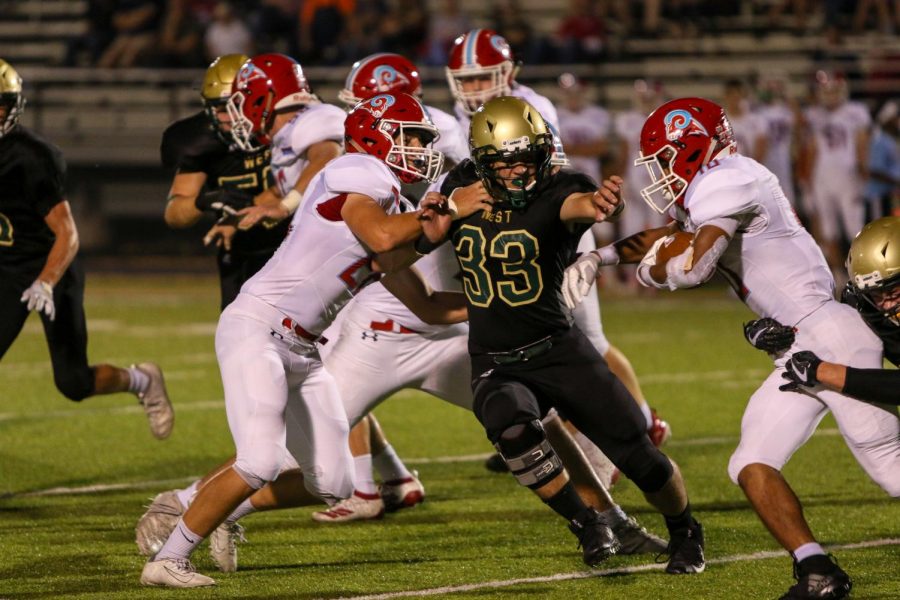 Senior linebackers Grant Henderson and Will Hoeft will have their eye on Hamilton all game ready to make a play. When the ball does get out to the City High receivers Gable Mitchell '22 will be the most likely intended receiver as he leads City High's offense in receptions. It will be hard to keep it out of the hands of West High's quick secondary that includes Tyuss Bell '21, who had two interceptions against Davenport North. Don't be surprised to see hard-hitting safety Ian McAreavy '21 flying around on the defensive side too as he leads the Trojan defense in total tackles this year so far with 41.
In most years, West High has cruised into the Battle for the Boot, seeing the game as a warm-up for the season's upcoming playoff matchup. This year is different.
The matchup has always been Iowa City's high school super bowl, but this year's game is especially important to both teams' pride and importance for the future. While the Trojans have struggled at times this year, a win over City High would retain the west side's status as the premier area football power and give Trojan fans another 364 days to gloat on the east side. West vs City, Trojans against Little Hawks, boots and bragging rights on the line.
Friday, Oct. 25, Bates Field, Iowa City, Iowa 7:15 pm
Leave a Comment
About the Contributors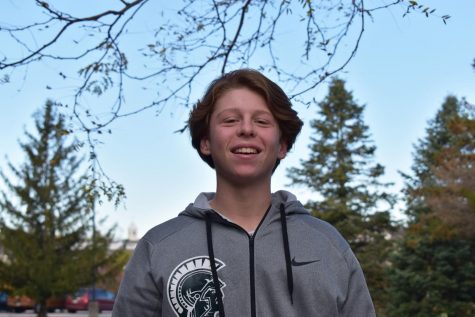 Owen Aanestad, Online Editor-In-Chief
Owen Aanestad is a senior at West. This is his third year on staff working for the online publication as the online editor-in-chief In addition to playing...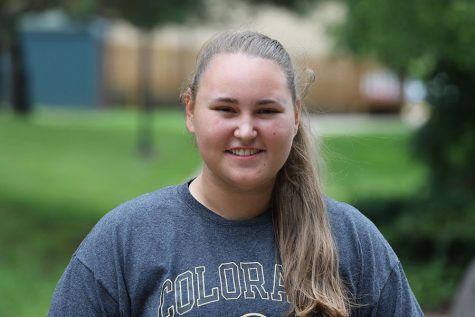 Kara Wagenknecht, Online Editor-in-Chief, Co-Sports Editor
Kara is a senior at West and this will be her third year on staff. She is the Online Editor-in-Chief and Co-Sports Editor this year. When Kara isn't covering...