Syd's Sweets: Patterned pumpkin roll cake
Photographer Sydney Wildes '21 tries a new recipe for a pumpkin rolled cake.
Today we introduce Syd's Sweets. This premier episode is a comical take on following a SugarHero.com recipe for a patterned pumpkin roll cake. This show features Sydney Wildes '21 or Syd da Chéf. The cameras and comical input were given by Ella Rosenthal '21 and Gwen Watson '21. In this specific episode we made a new recipe for a rolled cake that Sydney had never seen before we started. This recipe included a batter for the leaf patterns as well as a cake batter and filling recipe.
I really hope you enjoy our humorous take on a baking show, and follow along with the recipe to see how well you can do.
About the Writer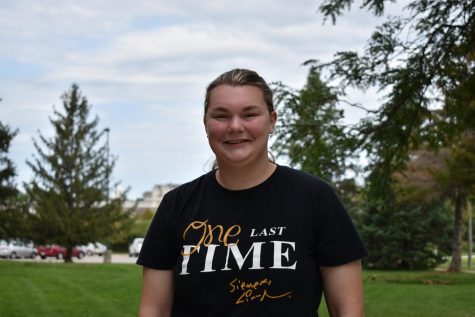 Sydney Wildes, Photographer
Sydney Wildes is a junior at West High. This is her first year on staff as a photographer and videographer. When she's not at school she is either on the...