The Men's League experience
Iowa Soccer Club's (ISC) winter Men's League has been a part of the club's tradition for 13 years, and serves as a way for West High soccer players to keep in shape for high school soccer season and compete against players of various experience and age ranges.
The soccer ball thuds against the wall rhythmically as an ISC player practices passes before his game. The chatter of teammates can be heard as they go over game tactics and strategy. The team goes over running, shooting and passing drills together in preparation. After everything on field is taken care of, they quickly go over some last-minute game details before taking their positions on the field in anticipation of the referee's whistle. This is what a game in the Men's League looks like.
The Men's League is known as "the league for the best adult players in Iowa City," as described by the ISC Men's League website. Many of the players in the league agree that the level of competitiveness that this particular league entails is what sets it apart from other games or tournaments. 
Every winter for the past 13 years, ISC has hosted the Men's league indoor season at the Hawkeye Tennis and Recreation Center (HTRC). After the first year, it quickly became an annual ISC tradition. The goal is to bring current ISC members and ISC alumni together to play one another. The league has expanded so much since it first began that current and former college athletes from around Iowa City form their own teams to compete in the league.
The Men's League is open to as young as sophomores in high school and 34-year-old men who have graduated college. Some freshmen in high school also take part in the league by invitation from the director of coaching, Jon Cook.
Because of the way ISC's Men's League is set up, it is quite distinct from other leagues. One difference from other set-ups is that adults and younger players get to test their skills with one another.
Along with this, the team captains, who are ISC players, get to pick their team through a player draft at the restaurant Vine, unlike a traditional league. Most soccer competitions are also held outside, but since Men's League takes place in the winter, it is held inside. Men's League takes place in the winter to give players a chance to keep their skills sharp when they are no longer able to play outdoors. 
Because there is such a variety of ages competing in the league together, it gives younger players a chance to test their skills against more experienced players and even play against their own coaches. 
"
I think it is beneficial because it makes you work harder and it improves your game […]"
— Manny Joselson '22
"I think it is beneficial because it makes you work harder and it improves your game from playing against older people," said Manny Joselson '22, who has participated in Men's league for two years and been playing club soccer through Alliance and ISC. 
Owen Smith '21 has been playing soccer with ISC for eight years also believes that the league allows for improvement due to the fact that adults with a higher level of experience take part in it. 
"
It's a lot more fast-paced than most other games and tournaments"
— Owen Smith '21
"I like Men's League because I get to play against some really good competition and it's a lot more fast-paced than most other games and tournaments," said Smith.
Micah Frisbee '20 has been playing soccer since he was four years old and has participated in the Olympic Development Program (ODP) as well as ISC. Frisbee thinks that playing against fellow ISC members is the reason the league is so enjoyable. 
"Since everyone playing in the league is all from ISC it makes it a lot more fun," said Frisbee. 
Along with it being more fun, Joselson believes that the higher level which Men's League entails allows for skills to be strengthened even more. 
"I think Men's League was started to give players a different opportunity to compete at a different level," said Joselson. 
Since the league takes place shortly before West soccer season, it gives players a chance to play in a competitive league and stay in relatively good shape in the months leading up to the season. 
"It keep all of us players in shape and keeps our skills up for high school season in the spring," said Frisbee. 
Leave a Comment
About the Contributors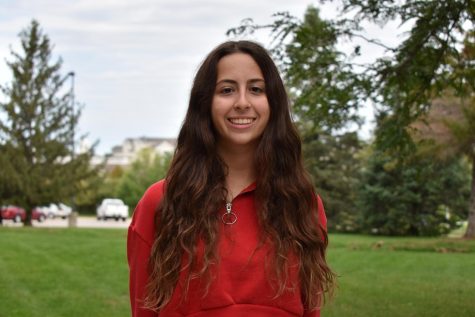 Carmela Cohen Suarez, Entertainment Editor
Carmela Cohen Suarez is a senior at West high and this is her third year on the West Side Story. She is the online Copy Editor and Entertainment Editor....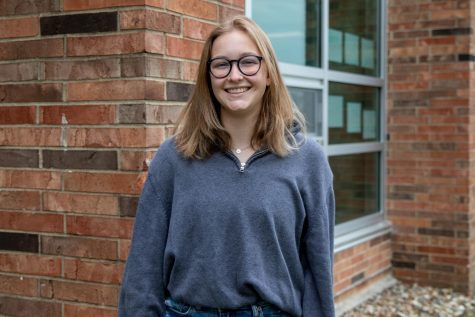 Maddy Smith, Visual Editor and Feature Editor
(she/her) Maddy Smith is a senior at West. This will be her third year on staff. She is the online Features and Visuals editor. She enjoys music, photography,...