Rumor patrol: COVID-19
A peak of COVID-19 cases is expected at the end of the month. This has resulted in the cancellation of in-person schooling, prom, spring sports and much more.
Iowa Gov. Kim Reynolds, announced that all Iowa schools will not have in-person classes for the rest of the 2019-2020 school year. The days missed in school will not have to be made up in-person, but online classes will move from a voluntary to a mandatory setting on April 27. The switch is only for secondary-education, meaning high school students will be the only ones required to do online work. For 8th grade level and below the district is increasing the rigor of voluntary enrichment activities. 
"We feel that this is the most appropriate action for each grade level to continue to move forward with learning from home. Students will not be required to make up the days of school that will be missed through the end of the school year," the ICCSD stated in a message to students, families, and staff members April 17. 
The district will be providing additional information to high school students and their families on Monday, April 20 to outline the next steps in the switch from voluntary to mandatory onlines classes.
"
"We want to provide as much support as possible to allow for a smooth transition, understanding that each individual student's situation is unique,""
— ISSCD
Following the cancellation of all classes through the rest of the school year, the Iowa High School Athletics Association released a statement that all spring sports will be cancelled permanently.
"While we are disappointed that student-athletes will not have the opportunity to compete this spring, we remain committed to our primary goal of keeping students, coaches, officials and communities safe," IHSAA executive director Tom Keating said. "This cancellation comes out of an abundance of caution for the well-being of all. Conducting our spring season would involve moving groups of people in and out of various communities for competition. At this time we believe that is a risk we should not take."
Updates will continue to be made online and shared with member schools on summer and 2020-21 activities. 
Reynolds also waived the requirement that schools can't start before Aug. 23, this will allow school districts to make their own decision about the start and length of the 2020-2021 year. This means the decision of when to start the academic school year is up to the districts. 
The free Grab & Go meal pick-up sites for students are still accessible at select schools during certain times. Any students 1-18 can pick up a free meal regardless of if they attend a school in the ICCSD. 
About the Contributor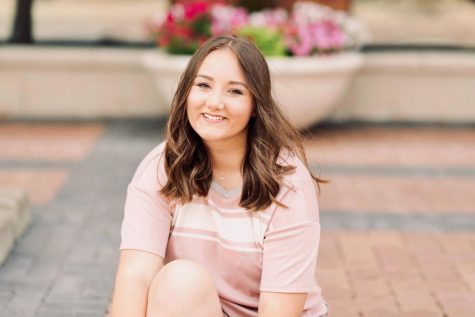 Alyssa Skala, Yearbook Managing Editor
(she/her) Alyssa Skala is a senior at West. She is a third year photographer on staff and a second year editor for yearbook. When she doesn't have her...