Students summer plans
Four students discuss what they plan to do over the long-awaited summer.
As summer hurtles towards us, many students are preparing to put this school year in the rearview. After all, this year hasn't exactly been sunshine and rainbows. But this raises the question: what do students plan to do this summer? WSS reached out to some West High students to find out.
Adivka Shah '22 has put a lot of thought into her summer plans, with nearly every minute being accounted for. To start off the summer, she will be representing West High at the National Speech and Debate Tournament.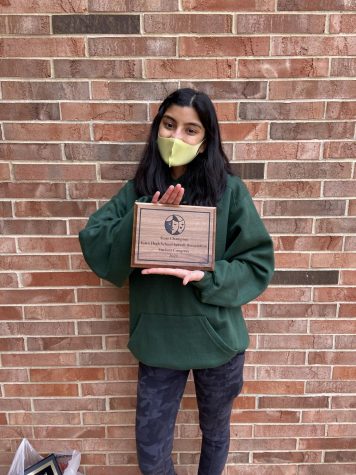 "I'm beginning my summer with speech and debate nationals, which is going to be held online and goes on for over a week," said Shah.
Shah is already a two-time student congress state champion on the West High speech and debate team. She hopes to add national champion to that list.
Following speech and debate nationals, Shah will take part in a youth leadership conference. 
"After [nationals] I will be attending a rotary youth leadership camp called [the] World Affairs Seminar, which will also be about a week long," said Shah. 
The World Affairs Seminar focuses on developing skills associated with international relations, such as diplomacy, cooperation and communication. Due to the Coronavirus pandemic, the seminar will be held online this year. 
Already a skilled student congress debater, Shah will gain even more knowledge of the intricacies of congress at her internship with an Iowa State Senator.
"[After the seminar] I will be starting my internship with Zach Wahls who is a congressperson for [the] Iowa Congress, [and I will start] working with the Iowa Senate Democrats Fund," said Shah.
Shah plans to pursue a career in law, hence her involvement in speech and debate, leadership conferences and politics over the summer.
It goes without saying that travel can be a huge part of summer vacation, and so it is with Andrei Cherascu '23. 
"I'm gonna be visiting friends in San Antonio that I met just last year, [and I'm] gonna be hiking in Glacier National Park," said Cherascu.
Glacier National Park, Montana, has over 700 miles of trails, with the National Park Service even calling it a "hiker's paradise". Cherascu is certainly in for a treat.
Cherascu, like millions of other Americans, will also use summer as an opportune time to visit family. 
"Near the end of summer I'll go to Michigan to meet with family and friends," said Cherascu. 
Cherascu also wishes to get a job over the summer, as well as study for the coming school year.
Similar to Cherascu, Babu Aryal '22 hopes to succeed at his new job at Kohl's and use the money for a very important investment.
"My plans for the summer [are] to make money at my new job and buy a car for myself with the money that I make," said Aryal.
Aryal will also be traveling the country, visiting states such as California, Wisconsin and North Carolina. This itinerary is both to see family and to simply recover from a year filled with new struggles and unhealthy stress.
However fun traveling may be, there are many things to do in and around our local community as well. For instance, Cormac Nabhan-Warren '22 is excited to spend the summer volunteering.
"I'm going to volunteer at the Catholic Worker House," said Nabhan-Warren, "helping with the process of feeding the less fortunate is something I always want to do if help is needed. Cooking meals, setting up tables and bringing people together is something we should all strive for."