West alum Frances Haugen '02 makes national news as Facebook whistleblower
After appearing on CBS's 60 Minutes former Facebook employee and West High alum Frances Haugen '02 has sparked the attention of the nation after coming out as the Facebook whistleblower and testifying to the Senate on Oct. 5.
From the beginning, Frances Haugen '02 knew that she was going to make an impact on the world so much that her senior future published in the May 2002 issue of the West Side Story outlined, "4 year plan: Franklin W. Olin College of Engineering. 10 year plan: Become CEO of Fortune 500 company. 15 year plan: Buy West High a building. 25 year plan: take over the world."
While growing up in Iowa City and attending Horn Elementary, Northwest Junior High and then graduating from West High in 2002 it was obvious Haugen wasn't like every other student in the Iowa City Community School District. 
During her time at West, Haugen was involved in many extracurricular activities. She participated in the Student Senate, Model United Nations, Mu Alpha Theta math club and was the captain of the Policy debate team. Along with participating in the robotics club, she even played in the West High orchestra.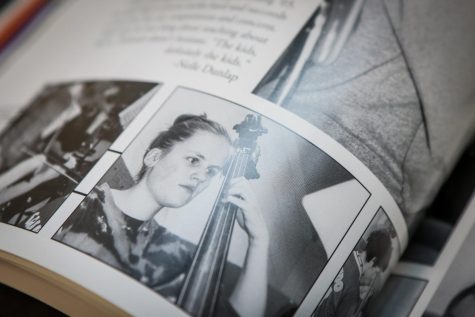 From a young age, Haugen's parents had instilled a passion for democracy and civic participation in her by bringing her to the Iowa caucuses according to her website. Looking at her extracurricular activities, it is apparent that those passions did not die out. From writing to a U.S. Representative at age 8 to protest road construction, to pursuing her political and engineering passions at West High, Haugen's entire life seemed to lead to this important moment: blowing the whistle on Facebook. 
After graduating from Olin College in Needham, Massachusetts with a degree in electrical and computer engineering Haugen secured a job that others dream about at Google where she worked on projects like Google Ads and Google Book Search. During her time at Google, Haugen attended Harvard University and completed her MBA. In 2015, Haugen left Google and spent time working for other social companies like Pinterest and Yelp. Three years later Facebook recruited Haugen to join their team and in 2019 she took over as a product manager in the Facebook civic integrity department. 
While at Facebook, Haugen started to notice multiple disparities in the way the company was handling misinformation and the protection of their users which resulted in her leaving the tech company in May of 2021 and realizing how important a whistleblower would be.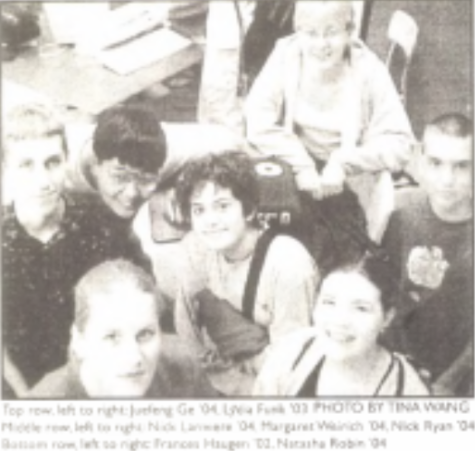 In September, Haugen anonymously released the information she obtained as a Facebook employee when it was published in  The Wall Street Journal as The Facebook Files. The files included research reports, online employee discussions and drafts of presentations to senior management. The reports enclosed specific information regarding high-profile users, impacts on youth, the impacts of its 2018 algorithm changes, weaknesses in the response to human trafficking, drug cartels and vaccine misinformation. Haugen officially came out as the Facebook whistleblower on Oct. 3 when CBS's 60 minutes segment highlighting Haugen and The Facebook Files aired around the nation. With the spotlight on her and the information she released, Haugen made even more headlines on Oct. 5 when she testified to the Senate in hopes of drawing attention to the eight complaints that have been filed with the Securities and Exchange Commission (SEC) by Haugen's attorneys showing how Facebook handles political misinformation, hate speech, teenage mental health, human trafficking, the promotion of ethnic violence, preferential treatment for certain users and its communications with investors. The trailblazing whistleblower is continuing to make a name for herself as she works to improve the internal workings of the company she used to call home.