Finding a family through loss
After the loss of Dylan Salge and Owen Skelley, West swimming is looking to face this season competing for the teammates who are no longer with us.
Crowds cheer as the boys swim team crowds onto their bleachers. They wave flags, one is purple with a lighting bolt and reads "OS14", the other has waves and reads "just keep swimming". Both these flags serve as a reminder of what the boys have lost and why they are still here. 
 "I think being a West High Swimmer means you're part of a very large family." Dillon Croco '24 said. Croco has been part of the swim team since his freshman year and has met some of his closest friends through the program. He has also been best friends with Owen since elementary school, so losing him was very challenging. 
The Trojan-Bolts swim team was formed upon Liberty's opening in 2017 for convenience purposes, with no facilities for the bolts to practice on. But, the program quickly became a united cause for the usually rival schools. "There's no other team like our team," Max Gerke '24 said. Many swimmers note the family dynamic within the program and how it encourages them. "We spend so much time together, you're able to develop a really close bond with people outside of your school," Croco said. 
With most sports, you are combined with your classmates from school, the ones you see in math class every day are the ones you compete within athletics. Swimming is a very small community in Iowa City, so the teams have combined, not only do the Trojans and the Bolts share a space, but other schools have also joined the mix of the team. 
"Because we are combined with Liberty, and we have a couple of people from Washington, and other small surrounding schools, so you're part of a very large family that historically has been very successful. And we spent so much time together, you're able to develop a really close bond with people from moving outside of school." Croco said.
Because most of the team doesn't see each other during the school day, the time that they have together becomes even more valuable and important ." Gerke said. The bond that the swim team shares is something that many sports teams wish they could have and the loss of two of their teammates in recent years has made the team have an unimaginable connection.
"
"We meet each other on the first day, and then we are all like best friends, and it's really awesome. I mean, like, there's no there's no other team like this team." "
— Max Gerke '24
" I think the impact is that it brought the team together maybe not in a way that we planned or wanted." Croco said. 
Both of the deaths were extremely unexpected, and having to have highschoolers navigate to unimaginable losses during their career as a West swimmer created a shared experience that connected and bonded the team much stronger than they ever have been. 
"…people were stuck, we're trying to heal from Dylan. And then we just got cut open again. And the team trying to come together and heal is like, like your body trying to heal like an open wound." Croco said.
Because of the losses, the boys found themselves trying to navigate new territory. How do I cope with this grief? How do I keep their memory alive? After the passing of Owen and Dylan, the swim team was lost and didn't know how to move forward after two important teammates and friends took their own lives. Handling the passing of someone so close to you is very difficult and looking to honor them is exactly what the boys did. "I think being able to look back at previous years where they were on the team and trying to channel that energy in that environment is a way to help keep their spirits on the team," Croco said. 
Both Dylan and Owen brought amazing energy to the team, and the boys have been looking to keep their spirits alive by swimming and working harder than the last meet and pushing themselves to be the best that they can be for themselves."I think it has shown me that like even the small things need to be appreciated and Owen only swam one year last year. And even in that one year he brought so much to the team especially in terms of the team energy in the team environment. And I think it helps me appreciate what the team means to me and the environment that it puts me," Croco said 
"The team helps each other deal with grief, we were all teammates with them and all went through the losses together." Croco said, "At Owen's vigil at Liberty we were all there to support each other. Even though it was such a challenging time, going through something like that was made easier with the team surrounding each other." 
The team continues to support each other, whether it's at practice, swim meets or school. They have shared experiences that bond them.
"
"I think the impact is that it brought the team together maybe not in a way that we planned or wanted.""
— Dillon Croco '24
Gerke and Croco were both in the same grade as Owen, and remember him always being the guy to be the hardest worker, whether it was in the classroom or in the pool. 
"I just remember him always being that guy in the gym. Mid lift [we would] just like stop just like watch him like rep out like stuff that was just absolutely insane." Gerke said. 
Strength and grit are just some of the things that Owen brought to the team, and keeping their spirit alive on the team is something that is important for all of the swimmers. Whether it's trying to get a new personal record or giving it your all in the relay, the memory of both Dylan and Owen lives on in the swim team. "Really just working hard, swimming fast. And just being a community, being a team." Gerke said when describing the impact that the losses had on them.  
Gerke and the rest of the boy's swim team are using the memory of those that they have lost to fuel their drive to succeed and appreciate the teammates that are still here with them. "…appreciate what you have because nothing's gonna last forever." This is one of the lessons Croco learned from this unexpected experience. 
The whole team keeps this lesson in mind every day, with the lessons that Dylan and Owen taught them when they were alive, they are able to stay together through these tragedies and swim for not only each other but Dylan and Owen as well. 
Leave a Comment
Donate to West Side Story
Your donation will support the student journalists of West High School. Your contribution will allow us to purchase Scholarship Yearbooks, newsroom equipment and cover our annual website hosting costs.
About the Contributors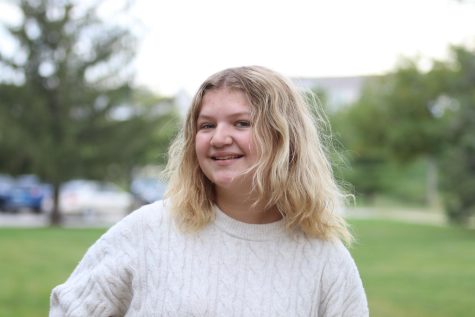 Isabella Tisdale, Feature Editor, Visual Editor
(she/her) Isabella Tisdale is a junior at West and is excited for her second year on staff! In her free time, she participates in varsity show choir and...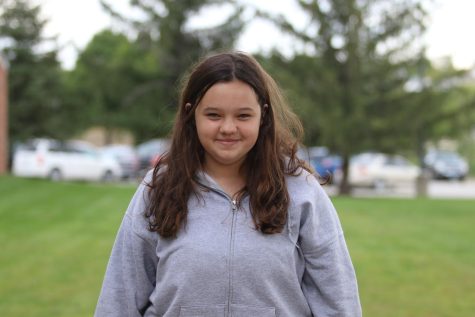 Zoe Smith, Sports Editor
(she/her) Zoe Smith is entering her second year on staff. She is a junior at West High and is super excited to be this year's sports editor. When she is...