Peterson for progress
Innovation, justice and equity are three values building substitute Jordan Peterson strives to support in education.
When faced with a storm, cattle try to outrun it. Bison, on the other hand, run towards the storm, knowing it will pass quicker that way. Building substitute Jordan Peterson says that students are like bison in a storm — they face conflict head-on. 
"I really do believe that the youth are the hope that our country needs and adults play a vital role in showing them that," Peterson said. "[Young people] have been much more vocal than previous generations when it comes to injustice."
Students' motivation to seek change sparked Peterson to create the nonprofit, Peterson & Company. The nonprofit provides educational consulting to schools and offers resources to support students and make education more equitable.
"
I really do believe that the youth are the hope that our country needs and adults play a vital role in showing them that."
— Jordan Peterson
Peterson's mission to create a safe and nurturing environment for students stems from a young age. For most of his childhood, Peterson experienced houselessness. School was the only constant in his life and played a key role in providing stability. 
"Growing up, I was raised by a single father. My brothers and I were unhoused most of my childhood. School was actually a place that felt like home … So I've always been drawn to schools because of that," Peterson said. 
However, school didn't always feel like a safe place for Peterson. When his older brother, Josh, came out as gay in high school, he faced hate speech and constant bullying. As a result, Peterson feared coming out as gay himself and became invested in school as a distraction.
"My high school career was much different [from my brother's]," Peterson said. "I didn't show my full, authentic self, but I became super involved because school felt like home. I was president of a lot of student organizations. I was Homecoming King. I did all the sports. I was super involved because I felt like that's what made me have a community connection."
Years later, this connection to his community is something Peterson continues to be inspired by when he interacts with students. 
"He's helped me by giving me encouragement. Those little words of motivation; it's just nice to have [him] there," Mayasa Hamid '23 said. 
Before coming to West as a building substitute, Peterson worked as a Spanish teacher at Washington High School in Washington, Iowa. There, he restructured the ELL program by adding a Heritage Spanish class. Using his bachelor's degree in Spanish Language and Literature, English Language and Literature and Political Science, as well as a master's degree in Applied Linguistics from the University of Northern Iowa, Peterson was able to better connect Spanish speaking students with their education and community. 
Kerrie Willis, an instructional coach at Washington, developed the Heritage Spanish class with Peterson. Willis believes that Peterson's work with the ELL community and his openness with his identity was validating for many underrepresented communities at school. 
"If you have no gay people ever on your staff, or people who are not out, and then you have someone who's out and is very open, it changes people's awareness," Willis said. "Kids who are feeling ostracized and kind of out of place [have] found a comfortable home in talking with him."
In addition to his LGBTQ+ identity, Peterson's experience with ADHD also guides him in his advocacy for underrepresented students. He recognizes that there is still work to be done to bring a supportive environment to the classroom for neurodivergent students.
"We still call it [special education] as a department name in some districts. That's a derogatory term. Creating asset-based language is really important for schools to focus on," Peterson said. "I don't like to think of it like a disability, I just call it a learning difference or cognitively diverse."
While teaching Spanish at Washington, Peterson often overheard hate speech. After reflecting on his experiences in the classroom, he knew he had to find ways to help teachers handle these situations and make students feel safer. Peterson created a training program to show teachers how to identify and interrupt hate speech.
"
Kids who are feeling ostracized and kind of out of place [have] found a comfortable home in talking with him."
— Kerrie Willis, Instructional Coach
"There was an incident where [a trans] teammate was being mocked and made fun of by other teammates, and … a teacher was able to interrupt it and talk to the students," Peterson said. "That teacher said, 'I would not have been prepared to do that if it wasn't for [your] training.' …  With the nonprofit, I want to do more outreach and more training with rural districts when it comes to protecting marginalized communities."
Becoming an educator opened Peterson's eyes to the struggles of teaching. In addition to supporting students, Peterson & Company works to prevent teacher burnout and train teachers on how to communicate with students going through hardship. 
  "I've had students who've died of suicide and been victims of gun violence, and it's heavy. That's also why a lot of teachers leave the field — they don't have the necessary support system," Peterson said. "[I'd like to work] with organizations that would help teach teachers how to cope with a lot of things that they see their students endure. Education is very complex. There's no quick and easy solution." 
Although school comes with its complexities, Peterson doesn't fear directly addressing them. Throughout his work at Washington, West and with his nonprofit , Peterson's ultimate goal is to be a voice for both educators and students.
"I pushed myself out of my comfort zone to create this nonprofit because the unfortunate thing [is that] education is political," Peterson said. "When running a nonprofit, I can advocate at the political and policy level and validate what teachers and admin are going through."
In the future, Peterson strives to use his experience as a teacher and a nonprofit founder to create impactful policy changes at the governmental level.  
"
When running a nonprofit, I can advocate at the political and policy level and validate what teachers and admin are going through."
— Jordan Peterson
"I've always wanted to be a senator," Peterson said. "As a small child, I saw systemic issues, whether that was addiction or homelessness … I was able to witness and understand issue[s] at a young age, and be like, 'Oh, who is somebody that can help make that change?'"
Through it all, Peterson is dedicated to further tackling educational issues head-on at West and beyond. 
"[Getting] from where I started to where I am now takes a lot of determination," Peterson said. "[I'm] very determined to see change, to seek justice, to see inequities end, and that definitely takes grit."
Leave a Comment
Donate to West Side Story
Your donation will support the student journalists of West High School. Your contribution will allow us to purchase Scholarship Yearbooks, newsroom equipment and cover our annual website hosting costs.
About the Contributors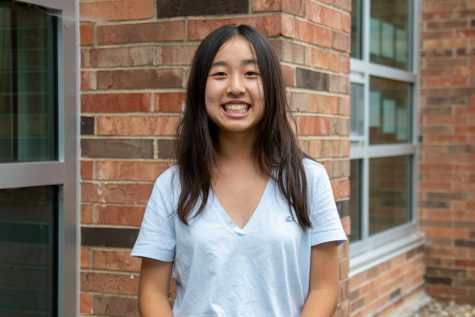 Jane Lam, Reporter
(she/her) Jane Lam is a junior at West. This is her second year on staff reporting for the print publication. In her free time, she enjoys puzzling through...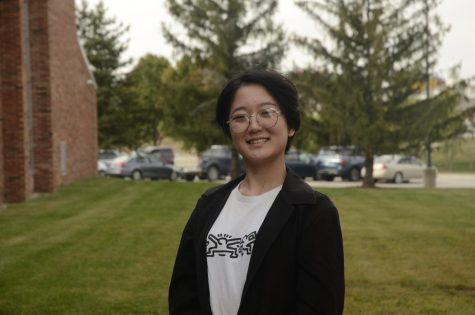 Sachiko Goto, Design Editor, Photographer
(she/they) Sachiko is a senior at West, and this will be their 3rd year on staff. She is a design editor and photographer for the print publication. In...