Saying goodbye
Senior, Jannell Avila, is saying goodbye to the halls of West High, and is now moving onto a bigger scene.
Inspired by her grandpa, uncle, and two of her brothers, Jannell Avila '23 thought she would try taking down wrestling. At first, Avila's mother was initially opposed to the idea of her wrestling, but with some push, Avila was able to start wrestling in middle school. Now, Jannell is a former state champion and a runner-up this year.
Avila has faced many injuries over her career, such as a high ankle sprain, a regular ankle sprain, torn rotator cuffs, dislocated her elbow, "broken some finger, but can't remember which ones," and could possibly have a torn meniscus at the moment. Injuries aside, Avila still expresses her love for the mat. "I think it's just like, the way [wrestling] pushes me to get harder," Jannell said with a smile on her face and a glint in her eyes. "You have to have a mentality in order to do it."
"
"You have to have a mentality in order to do it."
— Avila
Another element of wrestling Avila said has benefited her time at West was her teammates, coaches, and her siblings. Avila highlighted how the girls have made the team tighter. "[The girls came] together as a team, they've done that a lot this year," said Avila. She noted how they always ask how she's doing and keeping up with her. She also spoke about the boys team. "They would help coach me along the way,"Avila said. Avila talked about how friends from other schools have been in her corner. A couple of people she noted were Alexis Ross, a Fort Dodge state champion, and Emma Peach, a two-time state champion for Iowa Valley. 
Last year Avila wrestled with both of her brothers, Justin Avila '25 and Robert Avila '22. Jannell said they were her base last year. "[Robert], who has been wrestling for a long time, but even my little brother, I watched them wrestle…I would love to learn their moves." The importance of family has always been a rock in Jannell's life. "Family is everything and we go to everyone's competitions, no matter what it is…There's nothing that gets in the way of that." Jannell told a story about how she came directly from a tournament to West to watch her brothers compete in a duel. Another time, she noted, was when Robert flew across the country from Virginia to watch her at state this year. "It's definitely cool to have a close family. Especially when you sit around at dinner time, we just sit there, eat and laugh."
Avila is continuing her wrestling career in college where she plans to attend Baker University next year. She decided on wrestling at Baker because of the atmosphere. She has a close relationship with Jimmy May, the assistant coach for women's wrestling at Baker. " I met him when I first started wrestling… He stayed in contact with my parents. When I got to sophomore year, he started reaching out to me more because he could recruit me then," said Avila. She also spoke about how she's excited to live in a small town, "It's a very small town. It's in Baldwin City, Kansas, about 45 minutes from Kansas City. It's like a Sonic, a gas station, and like a little motel." Avila said the small town environment will help her focus more on wrestling and her academics, instead of having the distractions of city life.
"
I love wrestling, I mean it…There's so many lessons you can learn outside of technique and how to wrestle.
— Avila
Avila is going to miss West and what it has brought to her life, but she is happy to continue wrestling, "I love wrestling, I mean it…There's so many lessons you can learn outside of technique and how to wrestle." Jannella caps off her love for the sport, "It pushes me to be better, and it brings me closer to the people around me. For example, on the team and stuff, we've bonded over wrestling." 
Jannell would like to thank the athletic department, her family, West High's directory, and everyone else who has helped her along the way. 
Leave a Comment
Donate to West Side Story
Your donation will support the student journalists of West High School. Your contribution will allow us to purchase Scholarship Yearbooks, newsroom equipment and cover our annual website hosting costs.
About the Contributor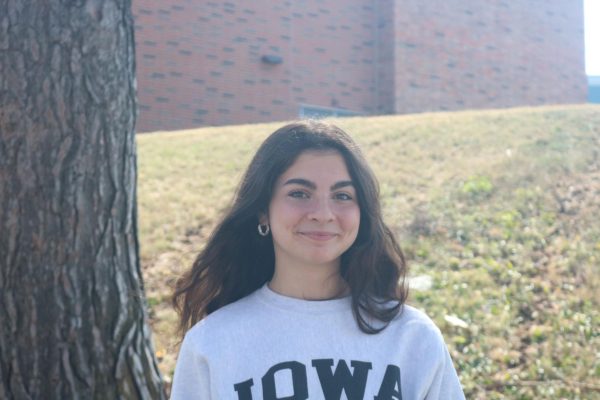 Elena Garcia Van Auken, News Editor, Social Media Co-editor
(she/her) This is Elena's second year on staff. This year she is news editor and social media co-editor. When she's not at school she is either working,...