Tragedy or massacre, two sides to history
Today, the Great Kanto Earthquake in 1923, Yokohama, Japan, is taught as one of the worst natural disasters to hit the country. However, it is taught as one of Korea's worst massacres of Zainichi Koreans.
The ground rumbles beneath your feet. All around you, you can feel the vibrations shaking the entire neighborhood. Yet, you aren't fazed— earthquakes are common in the land of the rising sun, occurring 1,500 times a year on average, though not always in the same place.
Except this time, it's different. Gradually, the buildings surrounding you shake violently; it isn't long before they crumble to your feet, and people scream in terror. The dust blocks out the sun, and by the time it settles, all you can see is the absolute wreckage of the city around you.  
An entire century has passed since tragedy struck the Kanto region in Japan when an earthquake with a  magnitude of 7.9 hit the country on September 1st. The Kanto earthquake of 1923 was one of the deadliest natural disasters in Japanese history, with an estimated 140,000 deaths and widespread destruction throughout the region. However, the chaos did not end there. Shortly afterward, rumors spread through the traumatized victims, blaming the Korean residents for the destruction and accusing the population of starting fires, looting homes, and poisoning the wells. This misinformation fueled a wave of violence against the Zainichi Korean community, which at the time had a population of 30,000. 
The history of ethnic Korean residents in Japan, regarded as Zainichi Koreans, is often considered a complex and painful memory. The community was brought over to Japan during the country's colonial period of the Korean peninsula from 1910 to 1945. However, even after living there for generations and decades, Zainichi Koreans are still stigmatized for their race and often faced with harsh marginalization.
In many areas of life, Zainichi Koreans deal with all kinds of discrimination, including employment, education, housing, and social acceptance. Not just that, but this treatment was often institutionalized with laws and policies specifically targeting the community. For example, it was not until 1991 that Zainichi Koreans were even eligible for Japanese citizenship, whether they were born and raised in Japan being completely looked over. In addition to this, they have faced violence and harassment from extremist anti-Korean groups (some of which still exist today). Back in the 1960s and 1970s, there were numerous incidents of Zainichi Korean schools being attacked by people being physically assaulted. The violence in 1923, particularly, took many forms. 
From beatings to murders to arson attacks and mass killings, the exact number of Zainichi Koreans who died is still unknown. However, there is an estimated range from several hundred to several thousand. Additionally, the rest were injured, displaced, and forced to flee their homes. 
The Kanto Massacre is a dark chapter in Japan's history that is often overlooked and ignored. It is a painful reminder of the deep-seated prejudice. that has long existed in Japanese society and the devastating consequences that can arise when those attitudes go unchecked. 
Japan's lack of acknowledgment of the harsh treatment towards Koreans is a controversial issue. While there have been some efforts in recent to address this issue, many Koreans and others argue that Japan has yet to properly apologize for the extent of the discrimination experienced by Koreans and other minority groups which Japan once colonized. 
One of the reasons for the lack of admitting their fault is how Japan's history is taught and remembered to this day. The country has been criticized for whitewashing its colonial history, downplaying the suffering the people caused for Koreans and others. This has led to little to no awareness being spread and understanding among the public. As a result, it has made it more difficult for Japan to come to terms with its past. 
Several attempts have been made to try and address the issues, such as passing laws prohibiting discrimination based on either race or ethnicity, as well as changing citizenship laws to make it easier for Zainichi Koreans to become Japanese citizens. Still, some argue that while it is an improvement, it still is not enough. Japan can still do more when it comes to making amends with the minority groups it has colonized. 
As we reflect on this upcoming anniversary of this natural disaster, it is vital to also remember the victims that were killed by none other than unnecessary violence. Racism and xenophobia continue to be ongoing issues, and it is our responsibility as human individuals and as a society that to work toward better understanding and unity for all. By striving to learn from the past and ensuring that such atrocities never occur again, that is how we can achieve true equality in this world. To face the truth about what happened, educating ourselves and others about the experiences of marginalized communities, and working to become more inclusive is how we can truly honor the memory of those who lost their lives in the wake of the Kanto Earthquake and the massacre that was soon to follow. 
Leave a Comment
Donate to West Side Story
Your donation will support the student journalists of West High School. Your contribution will allow us to purchase Scholarship Yearbooks, newsroom equipment and cover our annual website hosting costs.
About the Contributor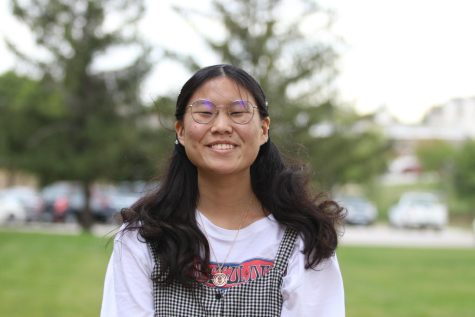 Nicole Lee, Opinion Editor
(she/her) She is currently a junior and this is her second year on staff. However, this is her first year as an editor, opinion editor, to be more specific....