West alum's prank goes viral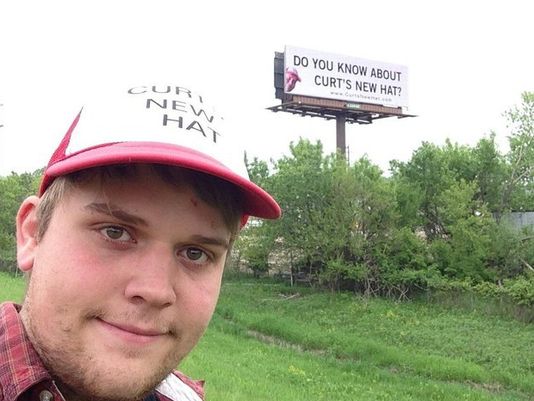 When Curt Oren posted a picture of an ongoing prank between him and his friend, he never anticipated the post going viral.
"It started out as this silly little joke between Ben [Crouse] and I, and whenever I do a joke I like to see exactly how far I can take it." said Oren, the mastermind behind it.
The joke, Oren buying a billboard to show off his new hat, has garnered international fame. He says that after posting the original prank on Facebook, Oren and Crouse escalated the prank.
"…We were just kinda thinking up different jokes we could make with this hat and we kept the focus pretty much on promoting the dumb joke that we already did, so I got the shirt, I changed my facebook name and I got the light display with the billboard." he said.
Oren believes the reason the joke gained so much popularity is because of the innocent intentions behind it.
"I think that's part of the reason why it went so viral … [is because] there's no ulterior motive behind it, besides just having fun by doing something really silly." he said.
Oren's website can be found here.