Looking back: Winter training changes
As we prepare to enter a new decade, WSS interns are pulling stories from the archives and reflecting on what has changed at West since the stories ran. In this installment, Camille Gretter '23 examines a West Side Story article from the 1970s about how student athletes train during the winter.
Winter training changes by Jon Dorfman December 14th, 1979
For many students, athletes and non-athletes alike, the coming of winter signals a change in physical activities. Going indoors, whether it is to lift weights, work out at Nautilus Health Spa, run or play racquetball, keeps most athletes in shape during the winter months. In addition, a few brave the cold to cross-country ski, downhill ski or run.
Added fat plagues many students during the winter. However, the ways to work off unwanted pounds are numerous.
"I downhill ski when it's cold and I lift weights and jog. It keeps the fat off me during the winter," said Kayvan Nikkhoo '80.
Skiing is often a favorite winter sport of West High students. Galena, located in Galena, IL, and Sundown, located in Dubuque, lA, are the closest ski areas to Iowa City. For the true skiing fanatic, Colorado is the place to go skiing over winter break.
"I go to Colorado every winter. Skiing is great exercise. It's really good for the leg muscles, but you have to be in pretty good shape already before you can ski," said Craig Hanson '80.
Cross-country skiing also occupies a spot in the exercise plans of West High students.
"I try to go cross-country skiing at least once a week. I own my own skis, so it's really inexpensive. It's great for my stamina," said Tom Keough '80.
Snow does not deter many runners from changing their workout schedules, as many refuse to move inside to run.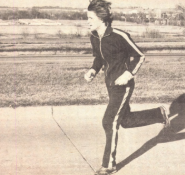 "Running in the winter is the same as running in the summer. Usually, if you dress warmly enough, you can run outside no matter how cold it is. I usually try to do 10 miles a day outside as long as it's above 0 °. I run about five miles of sprints and then five miles of distance workouts," said Neil Boddicker '81.
Echoed Ginger Hood '80, "I only run inside when it's really bad weather out. I enjoy running outside because I like to bundle up."
West High sports offer athletes the chance to remain at the peak of physical conditioning during the winter, and at the same time possibly earn a letter.
"Basketball practice keeps me in shape because I'm always on the move," said Jean Ruth '80.
Added Kurt Ranshaw '81, "For me, the best way to keep fit is to wrestle. I also run and lift weights, but wrestling definitely helps me the most."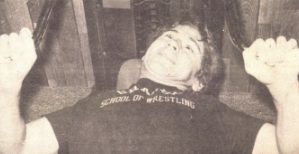 Racquetball, one of America's newest sports to become popular, is another winter sport alternative.
"Racquetball is a great winter sport because you. use your whole body. It's better than running because it concentrates on every aspect of physical conditioning," said Deak Rummelhart '80.
Lifting weights, whether it's at the Nautilus Health Spa or with free weights, fills in the time of many students looking for a suitable winter activity.
Reflecting on former winter training for student athletes
This article actively grabbed my attention because at first glance I saw the word "skiing" and it made me want to read this story. Iowa City naturally has a mostly flat terrain, so the fact that there were students skiing was something that piqued my interest.
Today, student athletes train in many different ways during the wintertime. Some in winter sports like basketball, wrestling and swimming may attend practices on a daily basis. However, those who might run track or play baseball have different routines whether that's running on a treadmill or hitting in the batting cages after school.
Obviously, no matter what sport you are in, these training methods have changed since 1979. An old method would be to go to a health center to play racquetball. Personally, I don't know any high schoolers that still might do that, so that activity has definitely been left behind. Instead, students have taken a strong liking to our new and improved weight room.
"
Whether it's lifting weights, or going skiing, athletes throughout the years have always done the most they can to stay in shape during the wintertime in Iowa City. "
— Camille Gretter '23
Another thing that has changed a lot is the popularity of skiing. Since Iowa City has pretty flat grounds, skiing and cross-country skiing is a less popular activity nowadays. The closest ski resort to Iowa City is Sundown Ski Resort in Dubuque. So obviously this is a reason that many students don't have the will to go skiing.
With all of these alternatives to going outside and working out, there is one group of athletes who choose to be out in the cold. Long-distance runners are used to having to run in unfavorable conditions. Whether it's blistering hot, or below 0 degrees, most runners prefer to workout outside. That is one thing that has not changed over the past couple of decades. With the right clothes, and the perfect amount of layering, running in the winter is a good way to stay active.
Throughout the three decades it has been since 1979, many programs at West have changed, while some classics, such as running and tennis, remain the same. Whether it's lifting weights, or going skiing, athletes throughout the years have always done the most they can to stay in shape during the wintertime in Iowa City.
Leave a Comment
Donate to West Side Story
Your donation will support the student journalists of West High School. Your contribution will allow us to purchase Scholarship Yearbooks, newsroom equipment and cover our annual website hosting costs.
About the Contributors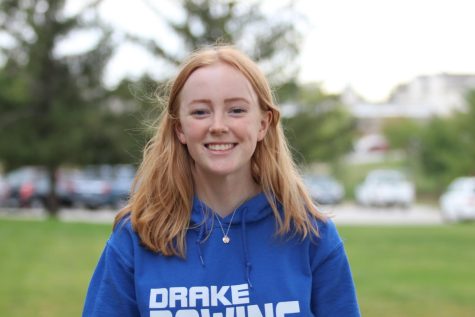 Camille Gretter, Online Editor-In-Chief
(she/her) Camille Gretter is a senior at West High and this is her third year on staff. She is the Online Editor-in-Chief, and outside of West Side Story...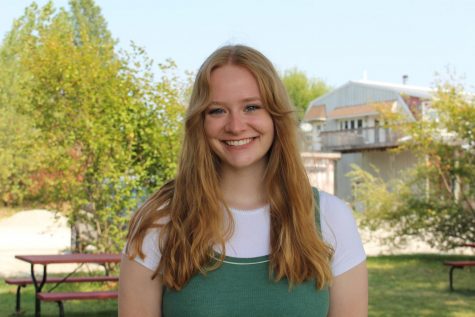 Abby McKeone, Graphics and Social Media Editor
(she/her) Abby is a senior at West and this is her second and final year on staff. She is currently the social media editor and the online graphics editor....