Notes of creativity
Junior Bryan Chuong expresses himself through the art he creates and the music he composes, both of which have become integral parts of his life.
His pencil flies across the paper, lightly shading here and there, harsher lines drawn from time to time. For Bryan Chuong '23, sketching is often his creative outlet. He has been drawing for four years and has an impressive collection of artwork to show. However, this is not the only art form Bryan practices. He also composes music and even has a YouTube channel to share his final products with the world.
One of Bryan's biggest influences to begin his drawing journey was the anime series "Violet Evergarden."
"I used to just kind of draw passively, a little doodle here, do a little doodle there,, but when I saw that show, that's when I was like, 'I need to learn how to draw,'" Bryan said.
The school he was attending at the time did not offer any courses that satisfied this desire, so he went to YouTube for help. While learning, Bryan discovered the importance of emulating other artists' artwork and being repetitive in his practice.
As Bryan begins his process, he often looks to social media for inspiration. One of his favorite artists is @yoneyamai on Twitter.
After finding inspiration, the drawing process begins. Although he has used a variety of mediums, including a Cintiq 16 electronic tablet, Bryan usually opts for pencil and paper drawings ever since school began. This makes it easier for him to create art anytime, anywhere.
The art he creates on the Cintiq 16 is incredibly time-consuming because of how detailed each piece is and becomes very difficult for Bryan to keep up with. Drawing with a pencil and paper allows him to practice his skills without the high stakes of creating the perfect piece. Bryan often uses drawing as an incentive to complete his schoolwork in the classroom.
"When I'm drawing during school, it's less about creating a beautiful piece of work and more about keeping my skills and refining myself … it's more about learning about muscle and anatomy and foundations rather than trying to build a finished piece of art," Bryan said.
Bryan's more detailed pieces can take a while, causing potential burnout. He combats this fatigue by using skills he has learned along the way. His most valuable tip is to step away and return later.
"Something that artists run into a lot is burnout and running out of fuel for what you want to do," Bryan said."Every time I had burnout or got close, I took a break and came back. That's when I saw the highest jump in improvement."
When Bryan finishes a project, he posts on his Instagram @yufa_009, which boasts countless pieces of anime-style art.
"In ninth grade, it was more inanimate objects … but recently he's been more focused on facial features or the whole body. His Instagram account does feature quite a lot of it. If anyone were to look through it, you could see the progression," said Tanvi Kuppachi '23, a friend of Bryan's.
Although Bryan is quite confident now, when he began in 2018, he often felt discouraged. Since then, he has learned his length of experience is not as important as he felt it was.
"Everyone says this and then no one believes it, but it's true that you can really start any time," Bryan said. "I started way after childhood so it wasn't integrated into my system. It wasn't like a part of my life, and it became part of it."
"
Everyone says this and then no one believes it, but it's true that you can really start any time.
— Bryan Chuong '23
Unlike drawing, Bryan had contact with music from an early age. His musical training began with piano lessons at the age of 5 after watching his older sister play. Then, the piano soundtrack to "Xenoblade Chronicles 2" reignited his interest in the instrument at age 13. At 14, Bryan began lessons with a new piano teacher after he moved to Coralville in the summer of 2019.
Moving here was the idea of Bryan's older sister, Jenny Chuong. Jenny wanted to expose him to the cultural diversity of the Iowa City area and its wide range of opportunities in and outside of school. Unlike Iowa Falls, the Chuongs' previous location, Iowa City has multiple piano teachers to choose from.
"Everyone has a different learning style, so in the Iowa City community, if you found a teacher you didn't like, you would have the opportunity to change teachers," Jenny said. "Being in this community gives us a lot more choices."
In addition to composing music on the piano, Bryan also sings. He draws inspiration from several genres, including anime soundtracks, J-pop and future core.
"I kind of get a feeling like I want to write something, and then I'll go to the piano and key any key and then just mess around until I get a good bass melody," Bryan said when describing his composition process. "I just kind of let my ideas fall out of my head onto the keys … I input it into the software [MuseScore] … It's just a bunch of trial and error."
Bryan enjoys performing a variety of music styles, from melancholic and eerie to happy.
Kuppachi finds it fascinating how Bryan can change the way he sings.
"He has a wide range, which is very interesting to see him record different things," Kuppachi said. "It won't necessarily be singing; it'll just be like talking in a different pitch or something, but it's still really interesting to see how he can do that with his voice."
After being inspired by cover artist Miyashita Yuu, Bryan decided to start a YouTube channel for his music, posting his first singing cover June 24, 2020.
Bryan's covers on his channel are in Japanese, which he began learning in eighth grade.
"Learning Japanese was probably a good motivation for starting to sing Japanese songs because it really helped with pronunciation," Bryan said. "Something about the style in Japan just kind of jives with me."
Bryan finds it difficult to balance his time between art and music but believes having both skills is useful.
"They kind of support each other if I want to do a multimedia project like drawing with some music behind me [or] if I were to make an album cover," Bryan said.
Writing and producing an album is a long-term goal of his. He also would love to sell his art as a future career.
Bryan encourages others to give their interests a try no matter how much time they have left.
"
Start something, and if it doesn't go anywhere, [that is okay. But if it does go anywhere, you'll be really grateful that you did.
— Bryan Chuong '23
"Start something, and if it doesn't go anywhere, [that is okay]," Bryan said. "But if it does go anywhere, you'll be really grateful that you did."
Leave a Comment
Donate to West Side Story
Your donation will support the student journalists of West High School. Your contribution will allow us to purchase Scholarship Yearbooks, newsroom equipment and cover our annual website hosting costs.
About the Contributors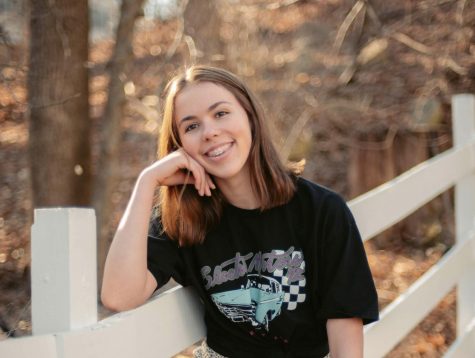 Misha Canin, Print Managing Editor and Business Co-Editor
(she/her) Misha Canin is a senior at West High. This is her third year on staff, where she is currently the business co-editor, social chair and the print...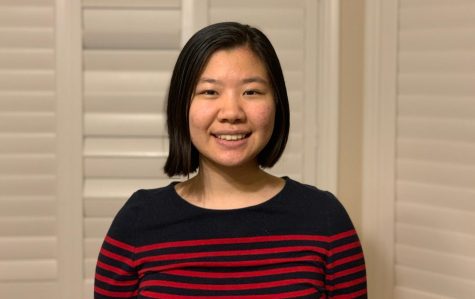 Helen Zhang, Print Columns Editor
Helen Zhang is a senior at West. She is the columns editor and this is her second year on print staff. In her free time, Helen enjoys baking, reading and...