Fueling the future
Miles Wood '23 shares the behind the scenes of his impressive hobby in engineering.
When most people at West High are asked what their hobbies are, they usually answer with a sport, writing, art or a STEM extracurricular. Senior Miles Wood has a hobby that aligns with none of those categories. Wood is involved with the Extended Learning Program (ELP) at West High and is currently working on designing and constructing a micro jet engine in his free time. Wood explains how he's always wanted to pursue a project in engineering.
"I've always found machines cool. And I played with Legos a lot and watched a lot of shows related to engineering. It's always been a part of my life," said Wood. 
Though engineering is a very complicated trade, Wood commented on how he's learned to build these complex machines.
"Partially seeing how other people do things. But also, I've always just had a good ability at constructing things." Wood adds,  "I used to build, like I said, a lot of stuff with Legos on my own, but I took an engineering class here where there was a lot of self led building."  
Wood's interest in constructing and designing continued to grow as he aged. In an engineering class, Wood's first project was created. 
"The machine itself was a marble sorter. So we had to input a bunch of mixed up kinds of marbles and sort them into different other types," said Wood.
Although one would expect this project to take years, the manufacturing time was brief. The software only took us about 20 minutes to do. And it was just fixing the hardware, which took us about five weeks. And the final product was very crude looking, but it worked very well," said Wood.
Ever since his first project, Wood has made a lot of progress. His current project involves the construction of a micro-jet engine with the help of his dad. Wood first started the project last October.
"I started in October, just drawing stuff during class. And eventually, I didn't really know how but I started to get more serious over time," said Wood. 
The idea developed from there, and Wood started making models of the engine on his computer. This isn't an easy process and has taken up a lot of time.
"I took those 2D drawings to make 3D models. And since Christmas time, it's basically been non stop." Wood adds, "I made a big document where I researched all the parts of it and how I would design them. And then I went to make the final specification model of the engine, but things changed a lot even after that, and so I've spent the last two months or so figuring things out about how to build them," said Wood.
One might be asking, "What is the purpose of this complex machine?" Wood has a simple answer for this.
"The main goal is more just a proof of concept. I currently don't intend to fly it. I think I could. It's more just because it's cool," said Wood.
His other motivation for starting the project involves personal curiosity.
"Part of the goals is a lot of it was just learning how things work and learning to do things myself." While this engine has a similar design to current engines, it has modern characteristics that set it apart from others. "It has some new and advantageous part redesigns that historically would have been impossible as a result of new manufacturing technologies," said Wood.
Wood references his dad and Keith Kraeplin, industrial technology, when talking about mentors who have helped with the engine. Wood's dad provides insight into his projects because he has some background in building car engines.
"He understands how to make things to go together and how to produce parts. Every day we have discussions on how to design parts and out what the most convenient method would be," said Wood. 
Kraeplin played a role in helping Wood put together the engine.
"The engineering teacher here is working on building link parts, he's the person who's really helped me, think about how it all goes together," said Wood.
This project is truly groundbreaking and impressive for a high school student.
"The end product is one of the most sophisticated engines ever built by a hobbyist. And it should be a very high quality product when it's finished, assuming everything goes to plan," said Wood.
Though this project is groundbreaking for a high school student, Wood has a different reason for appreciating this project.
"
Mostly just as a lesson for myself. I wanted to learn how to design and build things as a basis for doing more innovative projects in the future.
— Miles Wood
"Mostly just as a lesson for myself. I wanted to learn how to design and build things as a basis for doing more innovative projects in the future." He adds, "This project isn't innovative in itself, but I've done some level of innovating to improve parts of it over previous designs. Wood is already preparing for his future endeavors in engineering. He says, "In the future, I want to work on projects that are innovative from the start, things that people have never done before. I have some ideas for what those could be."
Leave a Comment
Donate to West Side Story
Your donation will support the student journalists of West High School. Your contribution will allow us to purchase Scholarship Yearbooks, newsroom equipment and cover our annual website hosting costs.
About the Contributors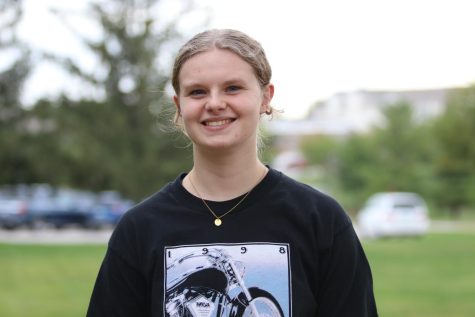 Laney Prelle, Profiles Editor
(she/her) Laney Prelle is a senior at West High and this is her fourth year on staff. She is the online profiles editor and her hobbies outside of writing...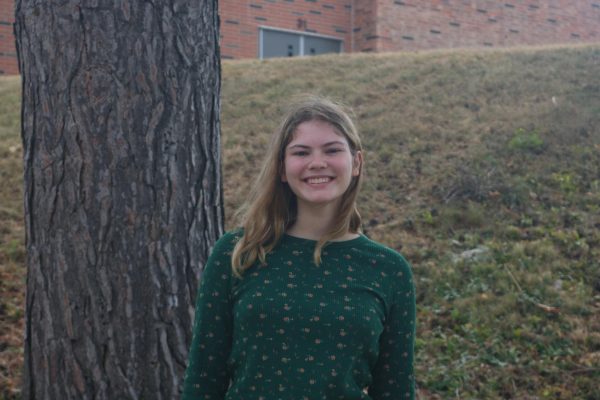 Tessa Gibson, Profiles Editor
(she/her) Tessa is a senior this year and this is her 3rd year on staff. She is the profiles editor and one of the social media editors. She loves reality...