Strawberry Macarons in 2 minutes
Macarons are hard to get your hands on and are often too expensive when you do. So why not try baking your own?
A range of pastel purple, pink and yellow macarons sit on a pretty white platter inside their glass case. My mouth can't help but water as I look at them. Two dollars somehow make their way out of my wallet and I sit down with my plate and a pink macaron that I can eat in two bites. If you're like me and you don't want to pay way too much for too little, then try following this foolproof recipe to sugary success.
Here are some more of the blogger's tips and favorite products to make macarons with.
Ingredients:
3/4 cup powdered sugar
1/4 cup white sugar
2 cups confectioners sugar
1 cup almond flour
Pinch of salt
1/4 tsp cream of tartar
3 egg whites (at room temperature)
1 cup of strawberries or raspberries
About the Contributor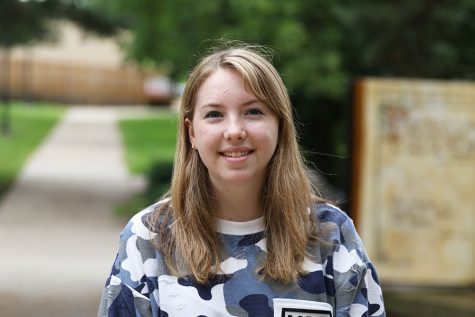 Kristina Rosebrook, Online and Broadcast Entertainment Editor
Kristina Rosebrook is a senior at West High and this is her third year on staff. She is the Online and Broadcast Entertainment Editor. If she isn't busy...