School board votes no in-person classes to begin 2020-21 year
The board is open to resuming on-site classes later in the year.
ICCSD school board members voted in a meeting on July 14 to start the 2020-21 school year with no in-person classes to limit the spread of COVID-19. 
The academic calendar will remain the same with classes starting on Aug. 24 and ending on May 28. The ICCSD will start a new required learning course called the ICCSD PK-12 Online Learning Program. The district is also considering having students return to in-person classes later in the school year, and has only recommended off-site learning for the first month of school. The first potential date the district will consider a transition into a Hybrid Learning Model will be Oct. 6, and will provide a document with potential transition dates to a different model before Aug. 24.
Students will follow a schedule during online learning, and anticipated schedules has been posted on the ICCSD Return-to-Learn update website. More information and updates can be found on the ICCSD website and YouTube account. This decision comes after the district's earlier announcement concerning required face coverings for all students and staff. 
"We tried to clearly present options to the Board along with where the teachers association was at on the issue, parent concerns. and the current status of the pandemic in Johnson County," said ICCSD Interim Superintendent Matt Degner.
The decision showed both positive and negative impressions for students at West. For Tony Wang '22, online learning causes him to loose motivation to do schoolwork.
"I think really it give me a lot less to look forward to everyday. My favorite class of my day is always band, since it seems to be the one place I actually [somewhat] fit in," Wang said.
While some students may have been upset about the decision, Advika Shah '22 believes it was the right option to keep herself and others safe.
"When the ICCSD even suggested that we would have school in-person in one of the parent surveys and [when] my mom asked me [how] I felt I broke down crying the whole virus scares me so much and knowing that things can go from better to worse so quick as we have seen happening recently," Shah said. "This decision ensures that we all are safe and learning is not impacted I also think that as much as online school sucks, it's the best alternative in this scenario."
Although online learning will not be ideal for Evan Sharafuddin '21, he feels it'll benefit in the future.
"I think we can all agree that the pandemic sucks and that we all want to go back to school like everything is normal, but if we do that, we have the potential of screwing up the rest of the year. If we all suck it up and try out best to keep ourselves and our community safe by not going to school, we increase the chance of us actually having a normal end to the year and possibly events like prom, school plays etc.," Sharafuddin said. "While not having school in-person will be pretty lame, at least we will get this situation over with and not have any deaths on our hands."
Gov. Kim Reynolds announced all Iowa schools will have to prioritize in-person learning in a press conference on July 17. The governor also stated schools must conduct at least half of the learning method in-person, and overturned the district's Return-to-Learn plan announced on July 14.
This story is still developing, check in with WSS for more updates.
About the Writer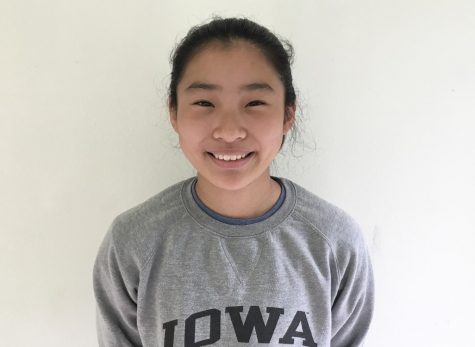 Hanah Kitamoto, Print Co-Editor-In-Chief
(she/her/hers) Hanah Kitamoto is a senior at West. This is her third year on staff and she is the print co-editor-in-chief. She enjoys meeting new people,...