New school year prompts policy changes
Multiple new changes have been issued around West High as the 2022-23 school year starts up.
As West High students settle back into the five-day academic schedule after the first month of the 2022-23 school year, something feels different than how the building was left in May. Other than new students, classes and routines, the Iowa City Community School District and administration issued several policy changes in the district. In pursuit of higher levels of student motivation, attendance, and well-being, changes are being made within the walls of West.
Pass system
In contrast to last year's reusable plastic lanyard pass system, teachers now write individual passes in order for students to leave the classroom. There are two specified colors: gold for regular classes and pink for Academic Focus Time. This change came as a response to previous student opinions.
"
We heard from students that they weren't really feeling just having one pass, so we listened to that. We want to make sure that students have a voice in policies as well.
— Mitch Gross, principal
AFT schedule
In addition to the distinct pink passes and being before sixth period, AFT is now formatted to have mandatory social-emotional learning on Mondays. Students are not allowed to travel outside of their homeroom class these days. The remaining days are primarily used for academic intervention time. "We're also trying to make Friday available for clubs so that students can have an opportunity to get involved in school because we have found that when we have clubs before or after school, transportation is an issue for a lot of kids," said Gross. "So we're going to make sure that we're opening up those opportunities for all students."
Fighting policy
While the fighting policy is not new, this year it is widely enforced in all ICCSD buildings. The policy states that anyone who promotes physical conflicts through social media is held accountable as well as those involved. The resulting consequence of suspension is hoped to mitigate any risk of safety around the building and is one of the most crucial implemented changes. "First and foremost, schools have to be safe. No learning will occur if a student doesn't feel safe and protected, so that's the primary reason behind it," said leadership and administrative fellow, Garrett Hartwig. "We've always had it…for as long as this high school's been open, but making it just more clear and more understandable has been the prerogative for the start of the year."
"
We are here as educators to educate, and students are here to go to school. Academics and the education side of things must come first, everything else is secondary.
— Garrett Hartwig
Extracurricular admission
Students' attendance will now be checked before entering school activities such as athletic games, dances and all other events. Any student that has more than three unexcused absences by the end of the week will not be admitted to games or other events. In order to further increase academic attendance, students with perfect attendance will be entered into a raffle to win a free lunch of their choice at the end of each week.
Servery backpack restrictions
Due to staff shortages, the ninth-grade center has not been serving food during lunches. With the cafeteria now having to serve a majority of the student body, a few issues arose. Among the tightness of the cafeteria servery and theft concerns, ICCSD saw it was time to fix these issues by banning backpacks in the service line. In addition to allowing more students to be in line at once, the possibility of not paying for items is now much lower.
While no change is perfect, ICCSD is working to facilitate a welcoming and successful environment to aid in student growth.
"Number one priority in the building is to provide a quality education," said Hartwig. "So high school is not just the classroom, but it starts there and branches out. It's our job to make sure that every student feels like they have a branch and a spot, and they can flourish here."
Leave a Comment
Donate to West Side Story
Your donation will support the student journalists of West High School. Your contribution will allow us to purchase Scholarship Yearbooks, newsroom equipment and cover our annual website hosting costs.
About the Contributors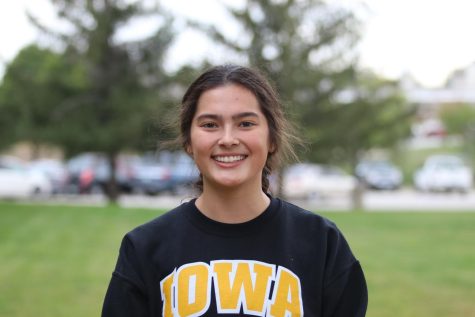 Alaina Greenlee, Video Editor
(she/her) Alaina Greenlee is a senior at West and is in her second year as the WSS Video Editor. Between creating half-decent videos and being below average...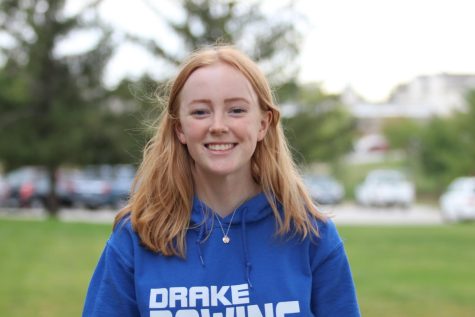 Camille Gretter, Online Editor-In-Chief
(she/her) Camille Gretter is a senior at West High and this is her third year on staff. She is the Online Editor-in-Chief, and outside of West Side Story...