BPA Nationals cancelled due to COVID-19 outbreak
This cancellation comes as rising concerns about the coronavirus caused conference staff to consider the public safety risk of the event.
In a message sent to chapter members on March 14 it was announced that the 2020 Business Professionals of America National Leadership Conference in Washington D.C. was cancelled. According to conference staff, this decision comes as Maryland Gov. Lawrence Hogan issued an executive order prohibiting large gatherings within the state — a call that affected the conference's central location in National Harbor, MD.
West had 24 members who planned to attend and compete at the national conference. For many who had been working on their competitive events since the fall, this news came as a disappointment.
Alexandra Curtu '22 is a first-year BPA member who qualified for nationals in the Presentation Management Team category. Although Curtu is upset about the cancellation, she is optimistic about next year's BPA season.
"I feel a lot of disappointment about the hard work and all the time and effort my team and I put into working to qualify for nationals," she said. "I'm trying to stay positive looking forward to next year and knowing it will be easier than this year because I have a lot of support from my advisors and fellow chapter members."
Second-year member Isabelle Paulsen '21 was looking forward to competing in Website Design Team, Java Programming and Fundamentals of Web Design. She too is disappointed about the outcome of the year, but acknowledges the hard work of advisers Abbie Weipert and Diane Fickel.
"BPA is my favorite thing and it is filled with my favorite people. I'm incredibly sad but also even more excited for next year to start," Paulsen said. "Huge shoutout to Mrs. Fickel and Ms. Weipert. We wouldn't have had the success we did at state without them."
Curtu also recognizes that the COVID-19 outbreak is resulting in disappointment for many other high school students, and that looking to the future is an important step.
"With a majority of events getting canceled because of the coronavirus I think everyone is feeling like they have wasted part of their life working for something," she said. "I think it's important to try and stay positive and just look to the future of after the pandemic."
About the Contributor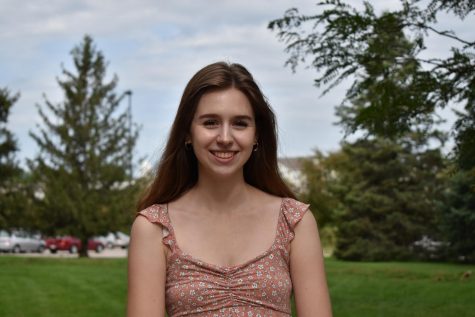 Alex Carlon, Online Editor-in-Chief
(she/her) Alex Carlon is a senior at West High and editor-in-chief of the web publication. When she's not helping out on the website she can be found playing...