Top 10 sports moments of 2019-2020
Sports Editor Owen Aanestad '22 ranks the top 10 sports moments of 2019-2020.
The 2019-2020 athletic season was definitely one to remember. State championships, comebacks, wins, losses and most recently cancelations are what made up West High athletics over the past eight months. No one can tell you the next time student-athletes and fans will be back on campus but while we wait let's look back to the bests of the 2019-2020 season.
10. Maddy Negley '21 leads girls cross country team at the state meet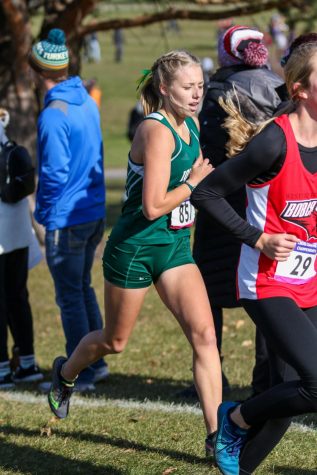 Coach Mike Parker and the girls cross country team always seems to find a way to Fort Dodge and the boys and girls state cross country meet. Despite not qualifying as a team the Women of Troy's top three runners qualified to keep the tradition alive. Camden Zirker '22, Annie Schwartz '23 and Maddy Negley '21 stuck together as Negley led the pack and went on to finish 40th with a time of 19:41 on Nov. 2.
9. Senior Anu Dokun's last-second interception clinches Battle for the Boot Win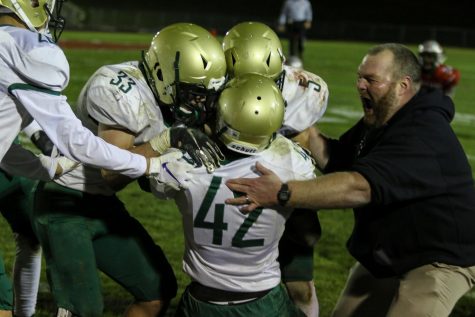 The first four weeks of the season for Garrett Hartwig's team were not what they were hoping for as two of their first four losses came by a combined four points. With one of the toughest schedules in 4A, the Trojans came into week nine 3-5 in need of a strong finish in the Battle for the Boot. Junior running back Fabian Brown's two rushing touchdowns and senior Anu Dokun's last-second interception clinched West's 36-32 win over the Little Hawks on Oct. 25.
8. Girls Basketball Postseason win at Valley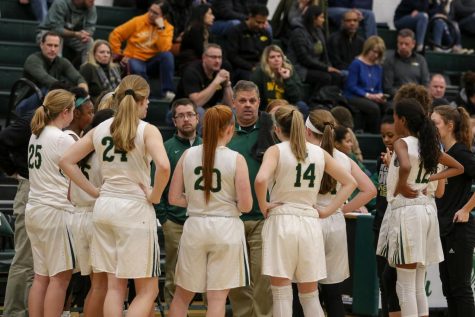 With some new faces to the girls basketball team this year, some would say it was a year to rebuild, but not for BJ Mayer's team. With a packed MVC schedule, the girls team had their ups and downs but without surprise, Mayer's team had figured things out and was peaking at the right time. Going into the substate semi-final the Women of Troy knocked off the reigning state champion Valley Tigers 56-54 on Feb. 22. Audrey Koch '21 was the leading scorer with 16 points.
7. Sophomores Nicolo Schianchi and Alex McKane place at boys cross country state meet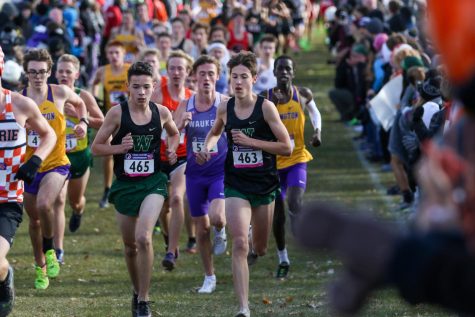 Only a couple years into his head coach position Josh Kidman and the boys cross country team qualified Nicolo Schianchi '22, Alex McKane '22 and Ken Wilbur '20 along with the rest of the team as they placed second in their qualifying meet. West placed eighth as a team in Fort Dodge at the boys and girls state cross country meet on Nov. 2. Schianchi placed 20th with a time of 16:13 leading the way for the Trojans.
6. Senior Marchaun Hoover's blocked field goal return leads the football team to first district win
View this post on Instagram

Seeking their first win of the season and in the district, on Sept. 27 the Trojans never looked back after Marcus Morgan '21 found Tate Crane '20 in stride for an 80-yard touchdown pass to tie the ball game on West's first offensive snap. With 9:59 left in a 17-7 game, Tyuss Bell '21 blocked Pleasant Valley's field goal attempt where Marchaun Hoover '20 scooped it up and ran it back for a 72-yard touchdown to clinch the Trojans' first win of the season 24-7. The play was later featured on Hudl's Instagram account where it was viewed 29,786 times.
5. Ben Vander Leest '20 knocks down game-winning free throws in win over highly-ranked Dubuque Hempstead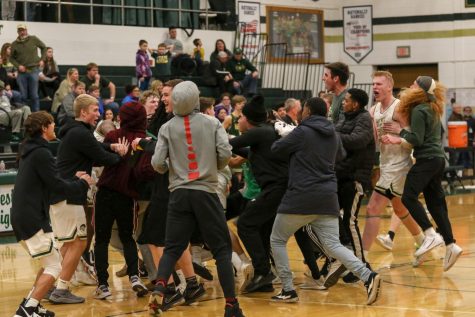 Without two key starters, the boys basketball team was down seven at the end of the first quarter against Dubuque Hempstead on Jan. 7. The Trojans found themselves up 45-42 with 4:31 left to play after two big threes from Andrew Tauchen '21. With 3.7 seconds left, senior Ben Vander Leest knocked down two free throws to win the game 54-53. Vander Leest finished with 14 points and proved to have ice in his veins to keep the Trojans on track to a 12-game win streak and the program's tenth consecutive trip to the state tournament.
4. Scarlet Martin '22 and Aurora Roghair '21 bring home four state titles at the state swim meet
Instead of a poll, @scarletrmartin and Aurora Roghair '21 will be named WSS Co-Athletes of the Week!

Martin won two titles in the 100 fly (state record time) and 200 IM while Roghair took first in the 200 free, 500 free to help @SwimICWest earn a fourth-place finish at state! pic.twitter.com/74AKmsJYO7

— WSS Athletics (@wssathletics) November 11, 2019
Head coach Byron Butler and the girls swim team put together another undefeated dual season this past fall and hoped to come home from Marshalltown and the state swimming and diving meet with some medals. Sophomore Scarlet Martin and junior Aurora Roghair both didn't bring home one gold medal, but two. Martin won the 200 IM and 100 butterfly and Roghair won the 200 and 500 freestyle. The girls swim team placed fourth as a team along with a second-place finish in the 400-yard freestyle relay and a third-place finish in the 200-yard freestyle relay on Nov. 9.
3. Will Hoeft '20, Hunter Garvin '22 and Graham Gambrall '21 go three-for-three at the state wrestling meet
Not 1, not 2, but 3 famous state champions for me to grab the spotlight with…so proud of these fantastic student athletes. pic.twitter.com/NalXChi4mk

— Gregg Shoultz (@ICWHSPrincipal) February 23, 2020
The Trojans sent seven wrestlers to Des Moines and the state wrestling tournament after winning the MVC Super Meet on Feb. 15, but they weren't done yet. Senior Will Hoeft, sophomore standout Hunter Garvin, and Graham Gambrall '21 fought their way into the finals at Wells Fargo Arena on Feb. 22. All three wrestlers won state championships at 132, 145 and 182 pounds that night.
2. Salima Omari '20 becomes girls wrestling first state champion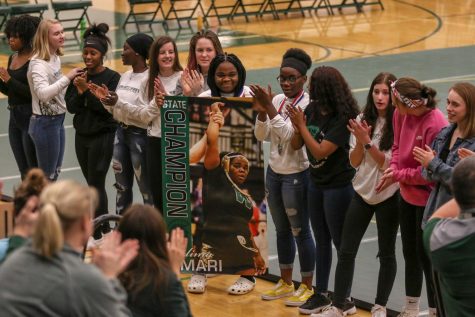 Senior Salima Omari's first two matches of her wrestling career were at the IWCOA girls' state championships on Jan. 25. The second one resulted in not only a pin but a state championship of her own. This year's girls wrestling season was full of firsts being the inaugural season as a program, making their first appearance as a team at the state meet, while also crowning their first state champion in Omari who won the state championship match by fall in 1:24. Next year she will be wrestling at William Penn University.
1. 400-yard freestyle relay clinches boys swim state championship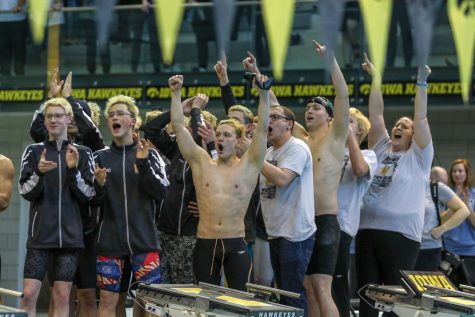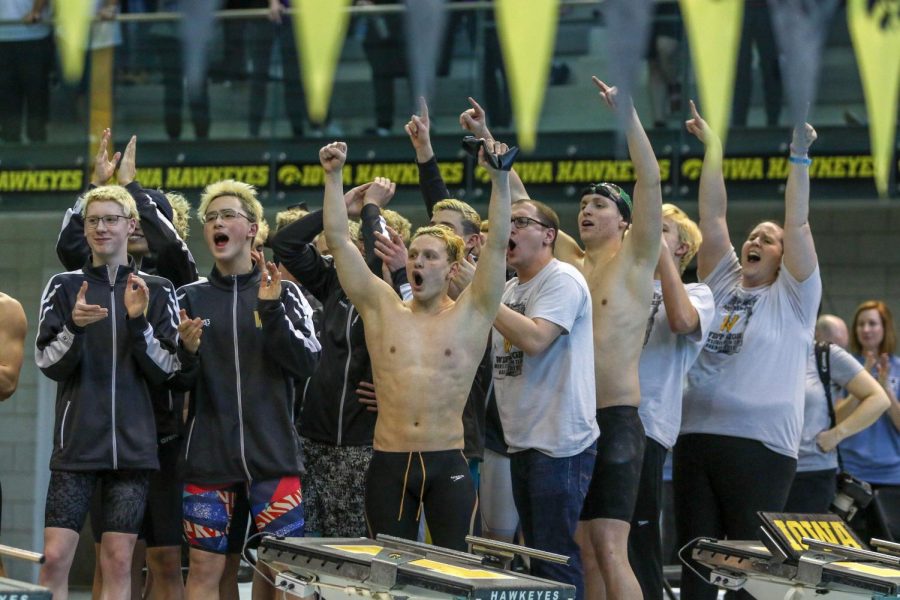 Coming into the state swim meet on Feb. 15 the boys swim team was undefeated in dual meets. With only one event to go, the Trojan Bolts needed to finish strong in the 400-yard freestyle relay (Diggory Dillingham '23, Luke Nichols '21, Izzak Hajek '20 and James Pinter '20) to keep their 23.5 point team lead over Ankeny. The controversial relay only a few weeks before the state meet almost didn't qualify after supposedly being disqualified at the districts race which was eventually overturned. Going into the third and final leg senior leaders Hajek and Pinter closed the gap to place second (3:05.45) and secure the team's state championship with 262.5 points.
About the Contributors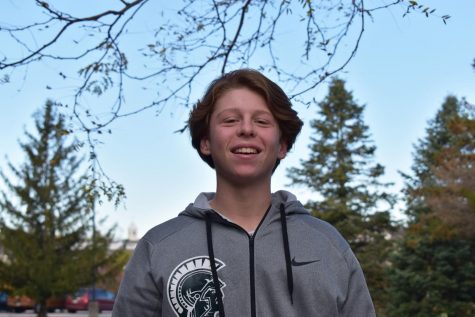 Owen Aanestad, Online Editor-In-Chief
Owen Aanestad is a senior at West. This is his third year on staff working for the online publication as the online editor-in-chief In addition to playing...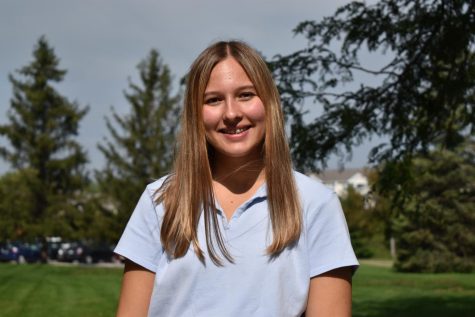 Sara Baroncini, Yearbook People Co-Editor
Sara Baroncini is a senior at West High. She is co-people editor for the yearbook as well as a photographer for her second year on staff. When she is not...