New place, same game
From Shanghai, China to Iowa City, Iowa, Nomi Wang '23 moved across the world during her senior year of high school, and is learning to navigate her new American school.
To the American high schooler, attending a traditional American public high school filled with student sections, sports teams and spirit week was always on the agenda. For senior Nomi Wang, packing up and moving 7,010 miles away from where you were raised, to a city in the heartland of America with a population of 74,596 was not something she was anticipating for her last year of high school.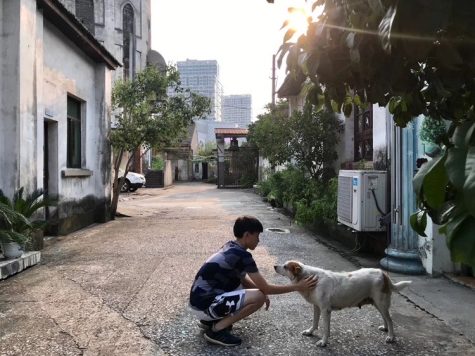 Before her family moved, every day was the same. Wake up after very few hours of sleep, go to school from 7 a.m. to 9 p.m., navigate the bustling city streets, come home, study and repeat. This routine changed when her mother got offered a grant to do research at the University of Iowa. The bustling city streets of Shanghai quickly turned into the rolling hills of Midwest America. 
When first arriving in America this summer, Wang felt like it was a fresh start from her life in China, but she did miss parts about her birthplace. "The first few days it was mostly like, 'oh I'm in a new place and I don't have to speak Chinese', but I do miss speaking it a little bit," Wang said.
Along with her luggage, Wang brought knowledge of English from her school in China. This helped her to adapt to the environment in the United States quickly. Still, she went from using Mandarin Chinese as an everyday language to using her native language only in the comfort of her home and her church in North Liberty.
"Language is still something for me, even though I feel like I'm way better now," she said. "But sometimes it's still hard. You can't come up with the words as quickly as you want. Sometimes you just don't know how to find it. Even if you feel that you know, you will still feel some kind of panic." Wang explained her hardships in replacing Chinese with English in her everyday life at school.
There are always barriers to face when coming to a new school. However, Wang had to face West High's utterly different culture compared to her schools in Shanghai. She had some knowledge of what high school looks like in the United States from her favorite television shows, but American television paints high school much differently than most experience it. Wang quickly learned that after coming to West. 
"I love the series called the 'Big Bang Theory' and what I learned from that TV series is that Sheldon and his friends are all nerds and they are bullied, but I don't worry about that," Wang said. 
Not only did the "Big Bang Theory" lead to her anxieties about starting school in a traditional American high school, but the internet also contributed to her thoughts about an American public school. "There are more stereotypes on the internet about public schools being more chaotic but I don't care because I learned quickly that West is a good school," she said. 
In China, school is an all-day event. Unlike in America, where you go for 8 hours a day, Nomi's school in Shanghai went for about 14 hours daily. "The pressure is different here at West," Wang said. "There is more time for other activities."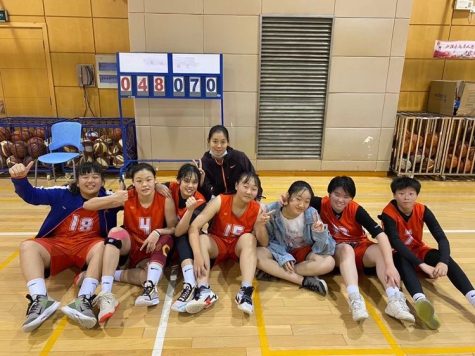 During the Coronavirus pandemic, she was able to play basketball with a group of girls from prep schools across Shanghai because the court was close to her house.  So she was able to still play on the weekends. But basketball was never an after-school event. That was until Wang moved here.  
She never imagined playing basketball every day after school. "I play basketball sometimes [in China], but it's just on weekends. And whenever I feel like I have some time to play, but it's just like once a week," she said. 
West High, on the other hand, has 14 different sports offered through the school. With a multitude of state titles and many athletes going on to play at high levels after high school. For Wang, the idea of sports being such a huge part of high school culture in Iowa was a foreign concept. It wasn't until a classmate, and now teammate encouraged her to go out for basketball.
"I found basketball super accidentally. I was in anatomy and physiology. Carolyn Pierce '23, who plays varsity, is also in it, and I saw her in those team gear shirts.  I just asked her, are you on the basketball team? And she said, 'Yeah, do you want to come to our open gym?' I was like, 'wow. Yes,'" Wang said, explaining the surprise she felt when Pierce asked her to come to play in their preseason open gyms.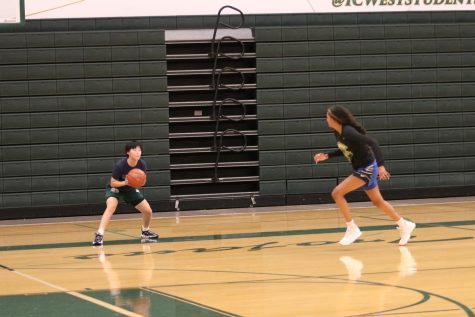 Wang was not prepared for what sports looked like at West. The first few weeks of those open gyms took a mental and physical toll on her because she had never played basketball seriously. Especially with a team as successful as West, with multiple college commits on their team and two state titles under their belt. The level of basketball was something that Wang had never experienced before. 
Luckily she had the support of the West High Athletic department, coaches and friends. 
"The first time we played eleven man, Lucy Wolf '24 took me and said, 'okay! I'm going to show you how to do this.' I was wandering around the court. She dragged me through the court and was just like 'you're going to do this. You see that person right here? You're just going to follow them and then do this.' So she helped me a lot."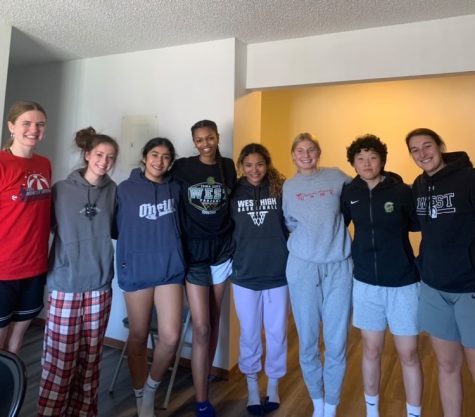 Her teammates taking time to explain the drills to her and the ability to practice in the gym every day after school improved her skills immensely. Taking what she had learned from pickup on the weekends in China and applying it to practice every day, she understood the game better than when she walked through the gym doors on the first day of practice. 
But there was still room to improve to compete at the level West basketball is known to compete at. She confided in new head coach Nate Frese about her struggles. "I talked a lot with Coach Frese and was frustrated the first weeks because I felt like I had something to show him, but I couldn't get it out." Much like learning how to speak English in everyday life, Wang needed to show her skills on the court too. 
"
Coach Frese really helped me mentally at the beginning of the season when I was struggling. "
— Nomi Wang '23
"He was just like, 'you will get it, you will get it,'" said Wang, and eventually, she got it and was able to gain confidence to show what skills she had building up inside of her.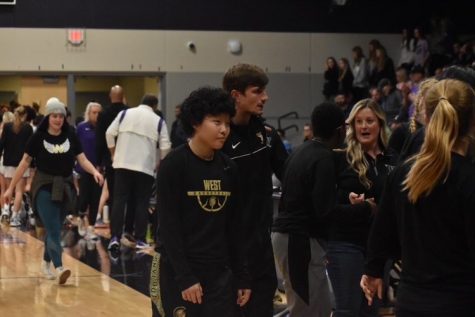 Now you can catch her on the court playing alongside her West basketball teammates and now friends.
View Comments (1)
Donate to West Side Story
Your donation will support the student journalists of West High School. Your contribution will allow us to purchase Scholarship Yearbooks, newsroom equipment and cover our annual website hosting costs.
About the Contributors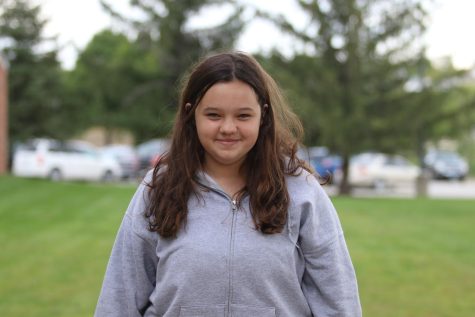 Zoe Smith, Sports Editor
(she/her) Zoe Smith is entering her second year on staff. She is a junior at West High and is super excited to be this year's sports editor. When she is...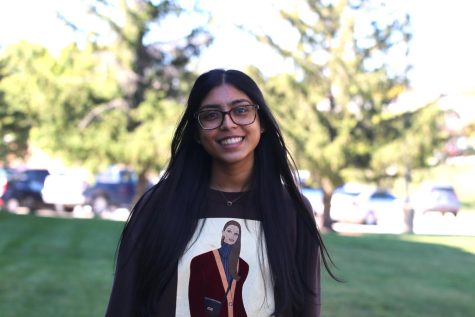 Zaira Ahmad, Print Profiles Editor
(she/her) Zaira Ahmad is a junior at West High. This is her second year on staff, and she is the Print Profiles Editor. Outside of the newsroom, you can...