Mixing it up
Amar Idris '20 relives the events that molded him into the DJ he is today.
Turntables, headphones and deafening music all accompany the talented individuals and job descriptions of disk jockeys, commonly referred to as DJs. While most DJs may learn and perfect their style and technique before their first time performing, this wasn't the case for Amar Idris '20. After a series of rushed events, he was unexpectedly thrown into his high school DJing career at the age of 14.
It all began back in Amar's hometown of Brooklyn, New York, where Amar and his family were frantically running around preparing for his sister's engagement party. In the midst of chaos, the DJ they had hired called in and canceled last minute. Adding on to their previous stress, it was too late to hire another, and the family had to find a quick solution. Amar wasn't even planning on attending the party since it was supposed to be an all-ladies event, let alone DJ it. Despite this, his brother's friend arrived with his DJing equipment and showed Amar how to use it within about half an hour before he had to rush off to work. The crucial element of any party, the music, was left in Amar's hands.
"Sometimes when you go into big things, you'll feel scared until you see everybody engaging with you. Everybody's dancing, having fun, and you play for them, and they feel happy," Amar said. "That's the best feeling you can have."
Despite picking up the job last minute, having to call his brother's friend to see how to plug in some wires, and accidentally cutting off the music twice, Amar was a natural. Because he was familiar with the Arab music that was going to be played, all Amar had to do was follow the instructions given to him. However, Amar had another agenda in mind, one that went above and beyond with his performance as a first time DJ.
"Everything that came up by accident, I learned from. Like that button cut off that song? Okay, I can't press that button. That turns the volume up and turns it down, that's what I'm going to use. Then the mixing and stuff, I learned on the spot," Amar said. "If you like something, it's easy to learn."
"
If you like something, it's easy to learn."
— Amar Idris '20
Knowing that he wasn't supposed to be the original DJ, guests came up to Amar after the party and commended him on his DJing skills. Amar's sister was incredibly proud of her little brother and enjoyed seeing him do something that she knew he would love.
"I always knew he had a strong passion for music and [that] he was very talented," she said. "I was really impressed and proud because at that moment I knew he would go far with his talents."
The whole experience deepened Amar's love for mixing music together and making people dance. Even before the event, Amar was very fond of music. He would sing to his favorite songs at the top of his lungs and run his fingers across the keys of his piano for hours.
"Ever since I was little, I loved music, and I always wanted to do something with music," Amar said. "The piano connected me with music even more because I would practice and sit down for two to four hours sometimes. My connection with music got even closer."
Because it took him a while to feel as though he were ready, Amar got to work on his business cards a year later. He asked his father to make the investment of a small DJ setup afterwards, which included some speakers, turntables and a mixer, to which his father agreed to.
"Seeing Amar doing something he loves, that's all that matters," said Musa Idris, Amar's father. "That's the best feeling you can have."
Within the next couple of years, everything changed. Amar practiced on his own as a self-taught DJ. He never liked the idea of 'How-to' videos on Youtube because they would only show him how to do one particular move, and that would be all he'd know.
"The best thing to do if you want to be a DJ is just sit down by yourself and play with it. Even if you mess it up, you're still learning something," Amar said. "So, you just play with it."
The first parties that Amar began DJing after his sister's engagement party were celebrations for Eid, a yearly holiday marked on calendars by Muslims. During that time, Amar kept working at improving his DJing skills. Later, an opportunity arose as Amar stopped by Key Food, a grocery store right around the block from where he lived. There he met the store owner James Calon and learned that he was about to get married. Amar volunteered to DJ at the reception, and in return, Calon put up Amar's business cards in his shop's window.
"His taste of music is beautiful. He's different because everything that he does depends on his mood," Calon said. "Other DJs just copy from each other, but I feel like Amar has his own style."
"
His taste of music is beautiful."
— James Calon, Key Foods owner
At the wedding, Amar was approached by an event coordinator from Lux Events, a company that plans weddings and other celebrations. Although Amar no longer works with the business, this contact proved to be a huge step in his DJing career. The company contacted Amar several times and booked him events all across the states, from Pennsylvania to Arizona. In his experience, one of the major highlights of being a DJ is traveling and learning about the many different cultures of his clients.
"[My favorite parts about traveling as a DJ are] first seeing different people, and second, learning about their cultures," Amar said. "Once there was an Indian party, and it was a wedding, and they had to change clothes twice. I was like 'That's kind of cool,' and I liked the dresses they had … Everything was beautiful at that wedding."
Amar still finds it incredible that he got to experience all the opportunities he did and expresses how he never thought anything like this would happen to him. He encourages others to pursue their passions, believing that nothing can limit anyone from achieving their dreams.
"Anything you want to do [that] you think is impossible, it's actually not. I never thought at 15 or 16 I'd go [to] Philadelphia or go to Arizona … for someone that wants me to do their wedding. I never thought about it until it happened, so I was like 'Wow, things really can change,'" Amar said. "Whatever you want to be, you can be, as long as you put your mind to it."
About the Contributors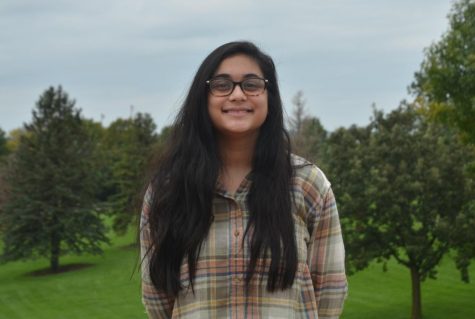 Fareeha Ahmad, Profiles Editor and Yearbook Copy Editor
Fareeha Ahmad is a senior at West High, and this is her second year on staff. She is the profiles editor for print and the copy editor for yearbook. When...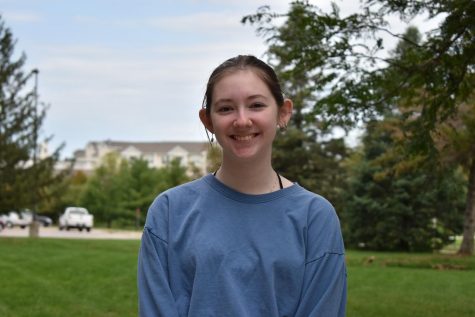 Cymry Hieronymus, Photographer
Cymry Hieronymus is a junior at West, and it is her first year on staff. She is a photographer, and when she isn't taking pictures, she likes to watch...